Opening Nights Celebrates Black History Month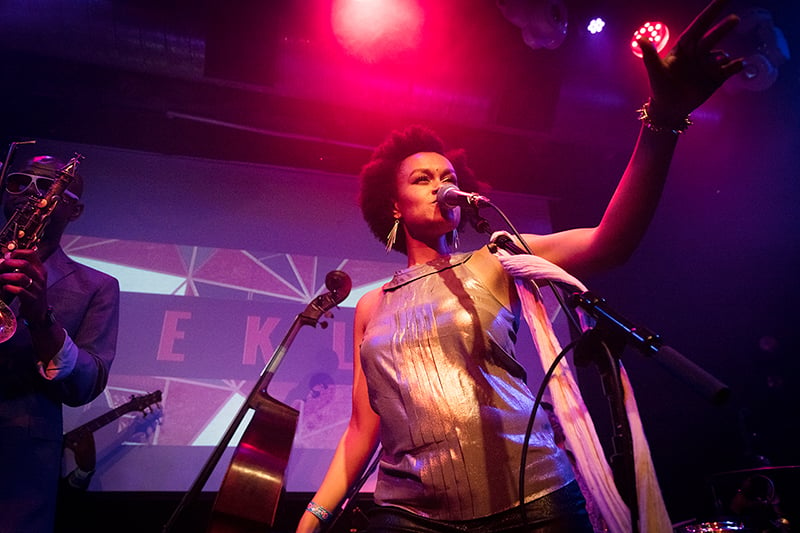 Black History Month will be fully embraced and celebrated through three Opening Nights performances spanning the month of February. Step Afrika!, Colson Whitehead and Meklit will promote their heritages via their individual talents.
"Multicultural representation is essential to our mission, and it gives us great joy to celebrate Black History Month by presenting African American artists from different parts of the world. These artists represent the very best in the performing and literary arts," said Opening Nights director Jennifer Wright-Allen.
The month will open on Feb. 7, 2023, at 7:30 p.m. with a choreographed dance party performed by Step Afrika! Founded in 1994 by C. Brian Williams as the first professional company dedicated to the tradition of stepping, Step Afrika! rose from the historically acknowledged dance styles of African American fraternities and sororities. Under Williams' direction, the performances also unify traditional African dances and contemporary dance forms.
The audience experiences a percussive beat that urges them to get to their feet. The dancing and song combine to tell stories that encourage audience participation and promote learning about history and culture. Each year, the company visits colleges and theaters in 50 cities to promote stepping and educate audiences about its beauty and purpose within African American culture.
To read a Colson Whitehead novel is to immerse yourself in the world of his words. On Feb. 9, 2023, at 7:30 p.m. Whitehead will talk writing with his audiences, relating his fictional works to reality. Whitehead, a No. 1 New York Times bestselling author, is highly respected and celebrated within the literary world.
His novel The Underground Railroad was the winner of the 2016 National Book Award and the 2017 Pulitzer Prize for fiction. His novel The Nickel Boys, inspired by the Arthur G. Dozier School in Marianna, Florida, won the 2019 Kirkus Prize for Fiction, the 2020 Orwell Prize for Political Fiction and the 2020 Pulitzer Prize, making him the fourth writer in history to win two Pulitzers in the fiction category. Whitehead writes about social, political and historical themes revolving around race.
Meklit Hadero brings her cultural activism to audiences through song. As an Ethiopian-American vocalist, songwriter and composer, Meklit specializes in Ethio-Jazz songs that are both deeply personal and culturally relevant. Alongside her touring jazz band, Meklit will perform on Feb. 28, 2023, at 7:30 p.m.
With soul and sway, Meklit sings lyrics in both English and Amharic, merging cultures while connecting audiences. Her music inspires audiences to engage with the music through dance and encourages them to reflect upon our shared humanity.
The Opening Nights celebration of Black History Month comes months after Florida State University's Integration Celebration. On Nov. 17, 2022, Florida State University marked a milestone — it had been 60 years since the first African American student, Maxwell Courtney, enrolled at the university. This set into motion additional diversity and inclusion events and observances.
---
Opening Nights

 
200 W. College Ave. | (850) 644-7670 | OpeningNights.fsu.edu
---