One to Watch: Victor H. Herrera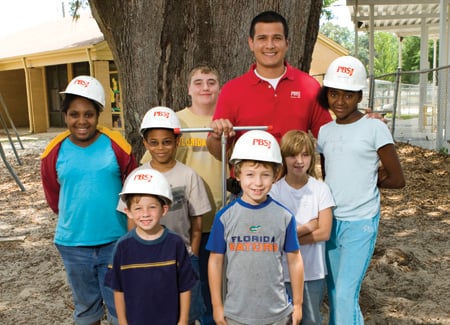 Victor H. Herrera is a young engineer with big plans for TallahasseePhoto by Scott Holstein
One to Watch: Victor H. Herrera
By Ashley Kahn

As a child he loved building with Lego blocks. Today, he's improving Tallahassee's city blocks as a civil design engineer with PBS&J.
Victor H. Herrera, 27, moved from Miami to Tallahassee in 2000 to attend Florida State University, and since his 2004 graduation from the Florida A&M University-Florida State University College of Engineering, he's been unstoppable. Earlier this year, Herrera was honored with the 2008 Young Engineer of the Year Award, presented by the Big Bend Chapter of the Florida Engineering Society.
"Being able to accomplish the things I have been able to capture at such a young age is something that I think most young professionals do not realize is at the tip of their fingers," Herrera says. "You simply have to want it."
In April, Herrera was named Volunteer of the Year for Education at the Tallahassee Democrat's 30th annual awards presentation. Along with his wife, Olga, a kindergarten teacher, Herrera created the Discovery Days program to expose Woodville Elementary students to the basics of engineering through a series of fun, hands-on activities. Recently appointed president-elect of the local FES chapter, Herrera is meeting with officers of the group to discuss introducing the monthly event to other schools in the Tallahassee area.
"I want kids to realize how math and science can be applied to solve everyday problems, and how (engineers) use these skills to improve everyone's way of living," Herrera says.
The young engineer continues to improve our way of living as lead engineer on the City of Tallahassee Public Access Reuse Facilities Development Plan, promoting and encouraging environmental responsibility in our community.