One to Watch: Frank Brogan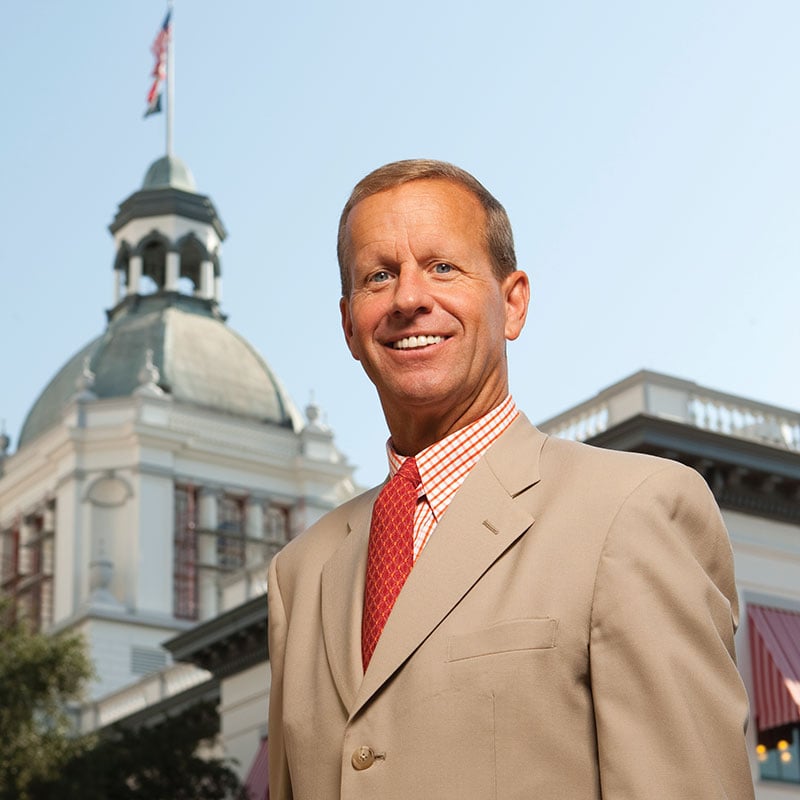 Frank Brogan admits his reaction to being named chancellor of Florida's state university system — and his return to Tallahassee after more than six years — was a simple one: "I'm coming home."
He spent 10 years in the capital city as the state's elected education commissioner and then lieutenant governor. But in early 2003, shortly after he and Gov. Jeb Bush were elected for a second term, Brogan left to become president of Florida Atlantic University in Boca Raton.
"I never thought I'd be a university president,
and I certainly never dreamed of the day I'd be chancellor," said Brogan, 56, a former public school teacher, principal and superintendent who was the first in his family to earn a college degree. "My life has been filled with one marvelous adventure after another."
His wife, Courtney (née Strickland), is a fifth-generation North Floridian who earned her undergraduate and law degrees at Florida State University. Her parents still live in Crawfordville, and there are lots of cousins nearby for the couple's son, 4-year-old Colby John, to play with.
Brogan started his new $458,000-a-year job in September, with a focus on working with state legislators to find a more predictable funding source for universities. He also wants an accountability system to show that the state is getting a good return on its investment in higher education.
But most importantly, "We need to increase student access to all our degrees and make sure those degrees are worth more to our students this year than they were the year before," he said.