Officers Learn Special Techniques to Avoid Use of Force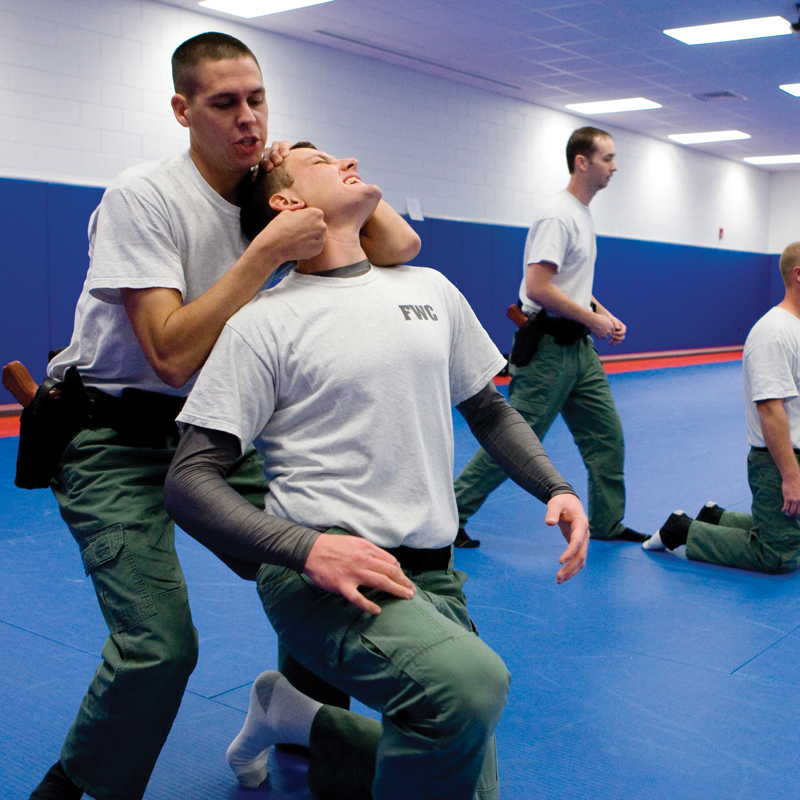 A series of summertime traffic stops conducted by members of the recently formed Tallahassee Police COPPS team yielded repeated questions from suspects who faced arrest and the family members who rushed to the scene to defend them.
Although a series of officer-involved shootings and headlines broadcast by Tallahassee's local media would indicate otherwise, TPD officers — including its Community Oriented Policing and Problem Solving team — undergo annual training that teaches them to use physical contact as a last resort.
In other words, all of TPD's 360 officers, from the greenest rookie to its public information officer, are taught that wrestling maneuvers and guns are only used when absolutely necessary.
"We prefer to end situations without force because — I'll speak for myself — I don't want to get hurt," said TPD Officer Jeffery Mazerac, a defensive tactic trainer for the department. "What we try to train them for is the inevitability that force will be involved, and we're trying to teach them how to get the best result with the least amount of damage."
Every year, all TPD officers go through in-service training at the Pat Thomas Law Enforcement Academy in Havana for an intense refresher course on responding to a call for service and the countless issues that may take place upon arrival. At the core of the training are that skills every officer uses to stay calm and make good decisions, no matter what.
"What we do here is address that entire course over a call, from start to finish," said TPD Officer Dan Copelin, a department trainer. "The goal here is to get everyone to think the whole process through."
The in-service training is conducted over four consecutive days and includes driving, defensive tactics, firearms and decision making. The coursework evolves each year to address new standards adopted by the Commission on Accreditation for Law Enforcement and other issues that surfaced in the field.
"If something happens out there that we need to address, they learn it in here," Mazerac said. "At any time during the year if a certain situation arises, or if we figure out there is a better way to do something, we'll augment it in here."