Medical Profiles: Tallahassee Dental associates
Dr. Marci Beck, Dr. Glenn Beck, Dr. Brian Beck, Dr. Julie Bailey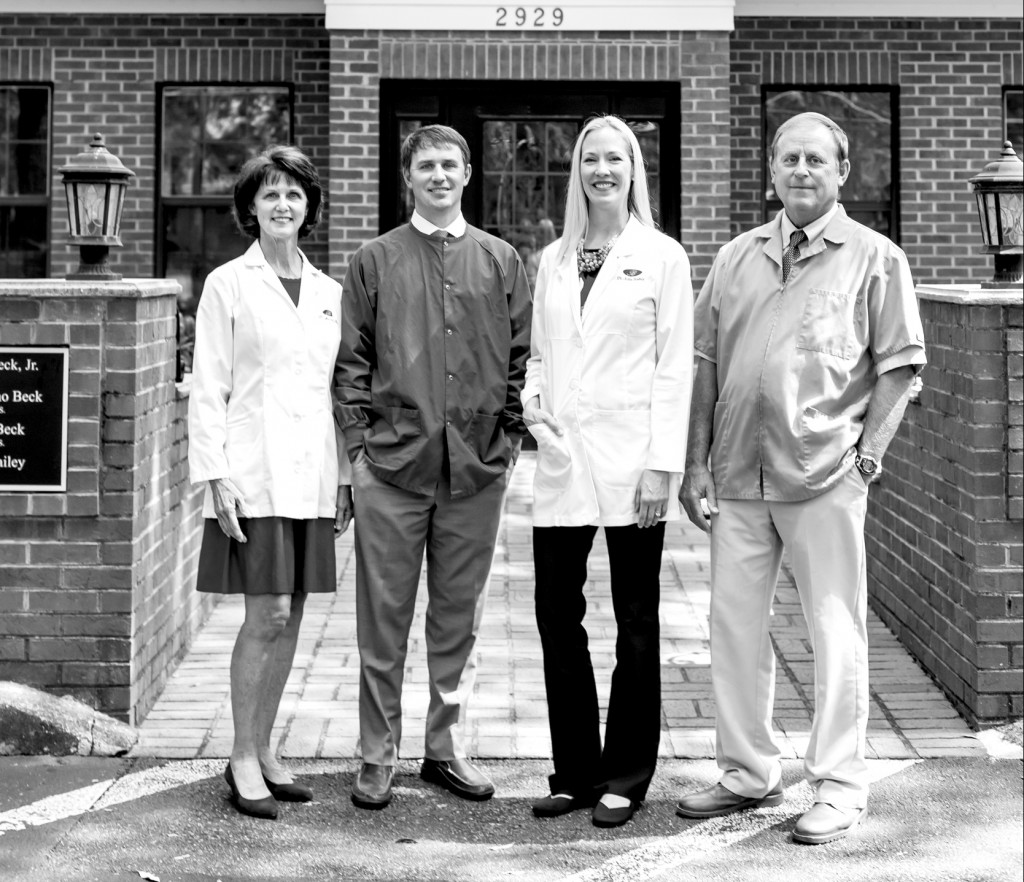 What services do you provide? We provide cosmetic, general and implant restorative dentistry — including aesthetic crowns and bridges, veneers, onlays and smile whitening. Also, tooth-colored fillings, root canals, oral cancer screening and dentures. Implant retained restorations include single-tooth replacement, as well as full-arch tooth replacement with permanent non-removable hybrid restorations.
How do you measure success? By the quality of the relationships we establish with our patients. Patient satisfaction is huge. We work hard to provide the best care possible. We feel successful when the patient has had a pleasant and positive experience.
What is your philosophy? To always have our patient's best interests in mind and to treat each person with the utmost respect.
How has your business expanded? We utilize a digital scanner to take impressions, which avoids the use of impression materials that can be uncomfortable for some patients. We utilize digital radiography which reduces our patients' exposure to radiation by as much as 70 percent. We employ intraoral cameras, which allow patients to see inside their own mouths. We provide metal-free all-porcelain veneers and crowns, which are the most aesthetic restorations available.
What sets your practice apart? Our commitment to continuing education for both doctors and staff. Each year, we take hundreds of hours of classes at the Spear Institute, the top-rated dental education center in the U.S. Also, we work with consultants to improve our teamwork, services and efficiency. Because we have four doctors, we can accommodate our patients' needs and schedules by providing expanded hours and emergency care.
How does your practice impact the community? Every year, we provide the Smiles By Beck Scholarship for dental hygiene and dental assisting students who attend Tallahassee Community College. We support many local fundraising events large or small. We guest lecture at UF, FSU and TCC. The Tallahassee Tennis Challenger Tournament, which benefits the Tallahassee Memorial Neuro Intensive Care Unit, is another event we enjoy supporting. We provide aid to the medical examiner's office. And of course, volunteering for We Care helps us provide dentistry in our area to low-income people in need.
Smiles by Beck & Bailey  |  2929-B Capital Medical Blvd.  |  (850) 656-2636  |  SmilesByBeck.com