Medical Profiles: New leaders in fertility & endocrinology
"NewLife"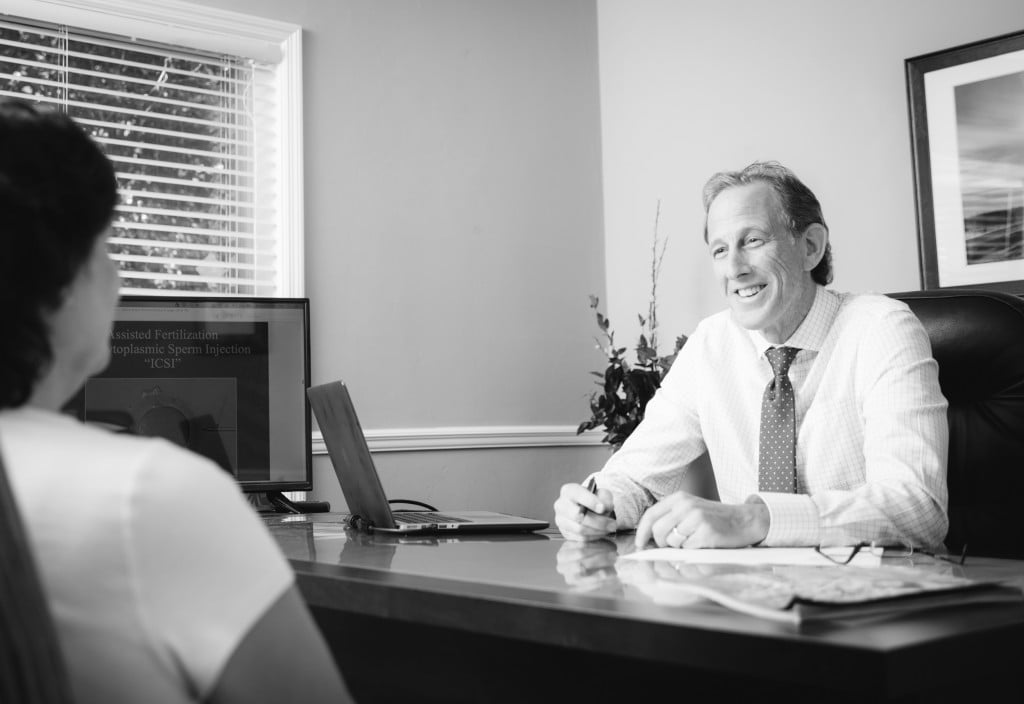 What services do you provide?
Infertility care. We help make families for those who have struggled alone.
How has your business expanded?
Our first office opened in 1994, and locations were added in Panama City, Tallahassee, then Mobile and Dothan, Destin and Biloxi. Growth to meet demand has come naturally from an ongoing commitment to excellence in patient experience and outcomes.
What sets your practice apart?
We have provided great reproductive care in Tallahassee for 14 years, but few people outside of our patients and local Ob/Gyn physicians know we're here. Unfortunately, many inaccurately believe that to receive world-class fertility care requires travel, paying more at big practices in big cities. We differ from practices in metropolitan cities by being smaller, more efficient and cost-effective with stellar outcomes and patient successes. Great patient support and faster paths to parenthood are advantages. Unlike many large practices, NewLIFE's advanced laboratory continues to provide "fresh" embryo transfer with high success, avoiding the delays and added costs of freezing and thawing embryos in later months. Furthermore, NewLIFE is patient-centric. We understand our patients' needs and concerns, and we have designed the practice experience around these to fulfill their desires and to overcome common obstacles. We deliver success, safety and savings.
How do you ensure patients receive the highest quality of care?
While laboratory technology is critical to quality outcomes, quality assurance at NewLIFE is a work ethic pervasive among our staff. Each member is highly trained, empowered to work independently and willing to access support when needed.
What do you see for the future of your practice? 
NewLIFE continues to grow, and its reputation for delivering high-quality care and clinical success is getting attention regionally, beyond the Florida and Alabama Gulf Coasts. As the metropolitan experience for many is excessively stressful, folks have become more willing to travel, accessing coordination of their care via online channels, and then taking a "family (making) vacation" to our caring practice on the soothing Emerald Coast. I strongly suspect this trend will continue.
What awards and recognition
has your practice received? 
Medical practices are rarely ranked or evaluated independently. In 2009 and 2010, NewLIFE was ranked No. 1 in Florida by an online consumer resource (FindTheBest, now HealthGrove), not only for our high overall pregnancy rates (success) but also in recognition of the lowest multiple pregnancy rates (safety). From these, Dr. Ripps was identified and offered recognition by Top Doctors in America (TheTopPhysicians.com) in the following years. Our greatest awards, however, the smiles and tears of joy when our patients see their baby's first heartbeat!
What is your philosophy?
Our mission is personal and probably best reflects our philosophy. Our goal is to provide infertile patients with progress toward a successful and healthy pregnancy as promptly, gently and as cost-effectively as possible. I think that is precisely what we do.
New leaders in fertility & endocrinology  |  2344 Centerville Road, Suite 103, Tallahassee  |  (850) 325-6672  |  4400 Bayou Blvd., Suite 36, Pensacola  |  (850) 857-3733  |  NewFertility@FertilityLeaders.com