May/June 2015 Agenda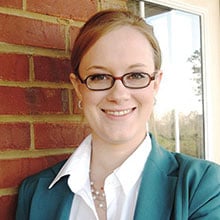 Additions & Appointments
Katrina Rolle

, a Tallahassee-area attorney and community volunteer, is the new president and chief executive officer of United Way of the Big Bend. She has served as a board member for UWBB since 2012, and as a member of the UWBB Strategic Planning Committee during its most recent session. As the current chair of the UWBB Health Council, she led a group of local health care professionals in addressing the most critical health care issues facing the community. She directed strategic planning and fundraising efforts as a board member for many charitable organizations, including Children's Home Society of Florida, Community Foundation of North Florida and the local chapter of Jack and Jill of America. She was also a board member for the alumni association of the University of Florida, her alma mater, where she earned a juris doctor degree.




Lane

Rob Lane

was recently named Tallahassee city president and

Cindy Weier

has been named vice president and branch manager for PeoplesSouth Bank's new office at 2920 Kerry Forest Parkway. PeoplesSouth is a full-service commercial bank with 24 locations throughout Southeast Alabama, Southwest Georgia and the Florida Panhandle. Lane worked 16 years with Wachovia and BB&T. Weier has 17 years of banking experience at Farmers & Merchants Bank, Premier Bank and, most recently, ProBank.

Ted Nation

has joined Waddell & Reed as a financial adviser, where he will help develop customized financial plans, recommend investment strategies and help clients throughout the area. Before joining Waddell & Reed, Nation was an owner of Nation One Financial, where he had worked for four years.

Brian Proctor

has joined NAI TALCOR as a commercial adviser. Proctor has more than 25 years of real estate experience and specializes in site selection, multi-family developments, and sales and leasing of office buildings, warehouses and large tracts of land in North Florida and South Georgia. He graduated from Florida State University with a bachelor's degree in business management and is a licensed broker in Florida and Georgia. He serves on the board of the Apalachee Land Conservancy and The Red Hills Wounded Warrior Group.

In other news, NAI

TALCOR

and timberland management group Land & Timber Management Inc. have joined forces to launch

NAI TALCOR Ag & Timber Group

. The partnership is designed to offer timberland investors access to a global network of investment capital through international NAI affiliates, local timberland real estate expertise, and professional timberland investment analysis and management services in one central location.




Mick

Wood+Partners Inc., a regional land planning and landscape architecture firm, recently welcomed back

Meghan C. Mick

, LEED, AP, ALSA, as project manager in its Tallahassee office. She has more than 15 years of experience in design and planning. Mick's most recent experience included five years as the founder of From the Ground Up, an outdoor environment planning and design firm.

James Miller

, formerly the vice president of communications and marketing for the Greater Tallahassee Chamber of Commerce, the Economic Development Council of Tallahassee/Leon County, Leadership Tallahassee and Access Tallahassee, is now the communications director for the Florida Retail Federation. He will be based in Tallahassee.

Ben Graybar

is the new vice president and commercial banker at Hancock Bank. Graybar has more than 20 years' experience working in the Tallahassee financial industry; in his new role, he will help businesses with their credit facilities and treasury management tools and provide the kind of service that has earned him a reputation as one of the city's top bankers. He was previously vice president and commercial banker for Tallahassee State Bank.

Tallahassee City Commissioner

Gil Ziffer

was recently appointed to the National League of Cities' 2015 Public Safety and Crime Prevention Steering Committee. Ziffer will play a key role in shaping the NLC's policy positions and will advocate on behalf of the nation's cities and towns before Congress, the Obama administration and at home.




Hays

Carver

Catherine Carver

and

Mark Hays

are the newest additions to the accounting firm Thomas Howell Ferguson P.A. Carver will serve as a staff team member in the assurance services department and Hays will work as a staff team member in the tax services department.

Dan Phillips

has joined Syntech Systems–Fuelmaster as the new vice president of sales and marketing. Phillips spent more than 20 years with Sun Automation Group before coming to Syntech. At Sun, he started out as a project engineer and worked his way up the ranks to become vice president of sales and marketing, which enabled him to place the company on the global sales stage. He also used his engineering background to bring more than 200 innovative products to market.

Chrys Ivey Goodwyne

has joined the staff of Opening Nights Performing Arts as development officer. Her job will involve managing annual memberships, sponsorships and major giving. Goodwyne graduated from FSU and began her career there. She previously led the Tallahassee Democrat's Newspapers In Education program and most recently served as development director of the Capital Area Chapter of the American Red Cross.




Goodwin

Stearns Weaver Miller, a full-service law firm with offices in Miami, Fort Lauderdale, Tampa and Tallahassee, recently expanded its Capital City office with the addition of shareholders

Reggie L. Bouthillier

,

Glenn Burhans Jr

. and

Bridget Smitha

, and Director of Planning

Kenneth B. Metcalf

.

The six-member Ethics Board for the City of Tallahassee is now complete with the addition of the final two members,

Renee McNeill

, a vice president/commercial lender with Farmers & Merchants Bank, and

Thomas J. Friedman

, a retired university visiting professor and former FBI supervisory special agent. McNeill and Friedman join Cecil Davis, state attorney for the Second Judicial Circuit appointee; Richard Herring, Florida State University appointee; Lila A. Jaber, city commission appointee; and Funmi Ojetayo, Florida A&M University appointee.
Awards & Recognition
Rick Theobald

and

Alan Null

, financial advisers with Waddell & Reed, have received the firm's 2015 Crest Award, a high honor for its top financial advisers. Crest Awards were presented this year to fewer than 190 of Waddell & Reed's financial advisers out of its national network of nearly 1,800. This is the first time Theobald has received this major recognition. He has been in the financial services industry for 15 years. This is the third time that Null has received the award; he has worked in the financial services industry for 19 years.

Lincoln High School teacher

Kathleen McCarron

was among 24 teachers nationwide recently selected as Behring Teacher Ambassadors by National History Day, a nonprofit education organization based in College Park, Maryland. Behring Teacher Ambassadors have shown outstanding creativity, commitment and inspiration in developing students' interest in history. Candidates must be excellent classroom teachers who are past winners of the Behring Teacher Award in their affiliate program.

George Byrd

,

Willie Haynes

and

Robert Lay

, UPS drivers from the Tallahassee area, are now among 85 elite drivers from Florida inducted into the Circle of Honor, an honorary organization for UPS drivers who have 25 or more years of accident-free driving. Florida boasts 449 active Circle of Honor drivers with a combined 12,594 years of accident-free driving.

State Sen.

Denise Grimsley

; Speaker Pro Tempore of the Florida House

Matt Hudson

; and

Jane Johnson

, chief of staff of the Department of Children and Families, are this year's recipients of the Second Annual Community Hero Awards sponsored by Apalachee Center of Tallahassee. The awards honor Floridians who are effective public champions for behavioral health care. Apalachee Center has helped people in eight Big Bend counties deal with emotional, psychiatric and substance abuse problems for the past 60 years.

Cathy Schroeder received the American Advertising Federation's Silver Medal Award during the 2015 American Advertising Awards (ADDY) gala held recently in Tallahassee. Schroeder currently serves the State Board of Education by facilitating the development of Florida's state-level education policies.

Moore Communications Group Art Director

Justin Smith

, Director of Digital

Darren Allen

and Senior Director

Emily Read

were just a few MCG team members to receive gold and silver ADDY awards in the local competition for their work on various campaigns, websites and collateral items. Among the award-winning projects was the cover for the 2014 "Best Of" issue of Tallahassee Magazine.

Mission San Luis volunteer

Allen Gerrell

and

Alice

and

Ernest Sims

of Capital City Christian Cruisers were among six Floridians honored recently with the Champion of Service Award, Florida's only statewide volunteer recognition. Gerrell, an Air Force veteran, spent a year hand-building a historically accurate field cannon carriage, complete with cradle. He volunteered a total of 508 hours in 2014, the most of Mission San Luis' nearly 200 active volunteers. As volunteers with CCCC (a component of The WAY Ministries of Tallahassee Inc.), the Simses have given countless hours to the community by providing youth mentorship, chaplaincy services, behavioral modification workshops, and employment and economic development assistance.

The March/April edition of Cooking with Paula Deen magazine named

Chicken Salad Chick

as the top spot in the country to try chicken salad. This section, entitled "Ten to Try," features a different delicacy in each issue and highlights 10 favorite spots to find that particular food. The Tallahassee Chicken Salad Chick restaurant is located in Market Square.
Watch for It
An average of 10,000 Americans turn 65 every day. Now,

WCTV

broadcasts a locally produced program that focuses on issues of interest to people who are 50-plus. Lew Wilson and Anna Johnson host "Ageless in America," a program presented by The Area Agency on Aging for North Florida. The program features entertaining and informative segments designed to enrich, inspire and engage.
Acquisitions
Moore Communications Group

has acquired Denver-based Financial Social Media, one of the leading social media firms in the country. Founded in 2010 by Amy McIlwain, a renowned social media expert, speaker and author, FSM specializes in digital and social strategy execution and training in the financial services industry. With this acquisition, MCG expands its reach in the financial sector and establishes a stronger presence in the West. McIlwain will continue to lead as vice president of social and digital strategy.

American Commerce Bancshares

has acquired all of the issued and outstanding stock of ProBank, a subsidiary of ProFinancial Holdings and headquartered in Tallahassee. Immediately following the closing of the transaction, ProBank will merge into American Commerce Bank, National Association, a wholly-owned subsidiary of American Commerce Bancshares. The agreement was unanimously approved by the boards of directors of both companies and is expected to close in the second quarter of 2015.

Children's Home Society of Florida

was recently given 60 laptops by Mainline Information Systems Inc. to help Big Bend-area teens and young adults learn technical skills needed to apply for jobs and study for school through programs offered by Children's Home Society of Florida. Each year, the organization helps nearly 4,200 children and family members in the Big Bend area and is dedicated to protecting children, strengthening families and transforming communities.