Marci Duncan is a 'Miracle' Worker
ECTC's Miracle on 34th Street will be staged as a 1940s radio play with a live Foley artist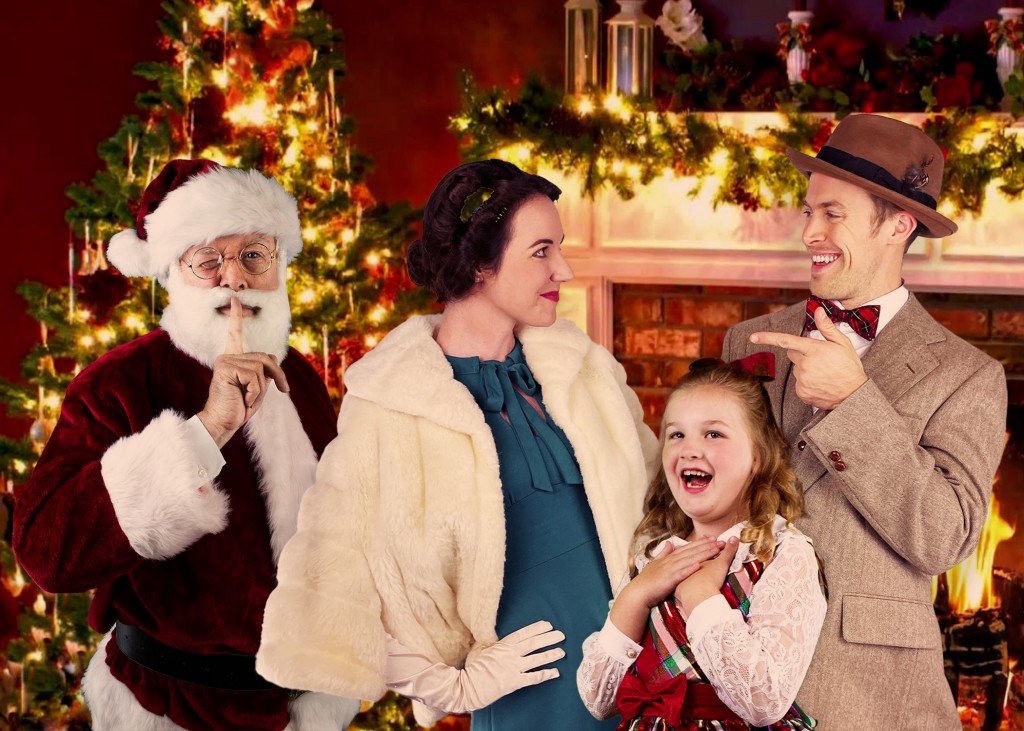 Do you believe? In these challenging times, Emerald Coast Theatre Company is certain of one thing — the beloved classic holiday tale Miracle on 34th Street will surely put you and your family in the spirit.
Just to be sure, they've called in the perfect talent to stage this season's holiday show: Marci Duncan.
Tallahassee-born, Duncan is an accomplished stage, screen and film actress (she starred in ECTC's one-woman show, Florida Girls, last season), director (for ECTC, she staged The Wind in the Willows in 2019 and A Midsummer Night's Dream in 2021) and professor (she teaches acting at the University of West Florida).
She's also a passionate arts leader (she is the auditions chair for the Southeastern Theatre Conference and on the board of the Florida Theatre Conference) and entrepreneur (she founded Artists at Play, which provides acting coaching to adult actors).
"What drew me to Miracle was that this version is staged as a live 1940s-era radio broadcast. How sound effects and music are mixed into the storytelling makes for an extremely fun experience not normally done in a theatrical way," she says sipping coffee snuggled in a sweater on her sofa in Spanish Fort, Alabama.
You remember the heartwarming story. When a department store Santa claims he's the real Kris Kringle, his case goes all the way to the Supreme Court. Audiences watch the miracle unfold as the belief of a little girl makes all the difference in many ways.
Adapted from the 1947 Lux Radio Hour Broadcast, this entertaining version of Lance Arthur Smith's play is staged with live Foley effects and a score of holiday carols.
"I'm thinking retro classic late 1940s/early 1950s," Duncan says, her dark eyes dancing. "It's one of my favorite periods for fashion. So picture beautiful clothes, imagine a warm cup of cocoa and a plate of fresh-baked Christmas cookies and the scent of pine in the air. That sets the mental stage with a nostalgic Christmas story that everybody should be in the mood for right now."
The message of this classic show is perfect timing, if you ask Duncan.
"If we keep our eyes on what we see currently, we rob ourselves of the possibility of a better tomorrow. One of the play's messages is that it doesn't matter where you start. There's always an opportunity to accept the light, the brighter side, and let it in. That child-like ability to look hope for the magic of another brighter, more beautiful day is just a wonderful sentiment that I plan on bringing home."
a live musical radio play December 9–19
Emerald Coast Theatre Company  
560 Grand Blvd., Suite 200, Miramar Beach  |  (850) 684-0323  |  EmeraldCoastTheatre.org