Mama and Papa
Just in time for Mother's Day and Father's Day, we're crunching numbers relating to parenthood.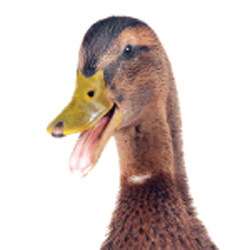 *Actual ducks spotted by Tallahassee Magazine were Muscovy Ducks
133 million Mother's Day cards are sent every year, according to hallmark.com, making it the third-most popular holiday to exchange cards, behind Christmas (1.5 billion) and Valentine's Day (144 million).
At age 65, an Indian woman was the oldest mother to give birth. The youngest mother was a 5 1/2-year-old Peruvian child.

The odds of a woman delivering twins are 1 in 33.

24.8 is the median age of women when they give birth, a three-year increase since 1970.

37.2 percent of women who gave birth in Florida in 2007 had Caesarian sections, higher than the national average of 32 percent.

1967 was the year the only father/daughter collaboration hit the top of the Billboard charts — "Something Stupid" by Frank and Nancy Sinatra.

The U.S. Department of Agriculture estimates it will cost a middle-income family $226,920 to raise a child born in 2010 to age 18.

A baby will need about 8,000 diaper changes.

Tallahassee's 2012 New Year's Baby, Benjamin Rosenberg, arrived Jan. 1 at 4:52 a.m.

In Leon County, there were 52 home births in 2011, a 53 percent increase from the previous year. 96 percent of them were planned.
3 mama ducks and 18 babies were spotted at Lake Ella.