Leon County Launches Pay It Forward Initiative
Shop and support local through site that promotes businesses and nonprofits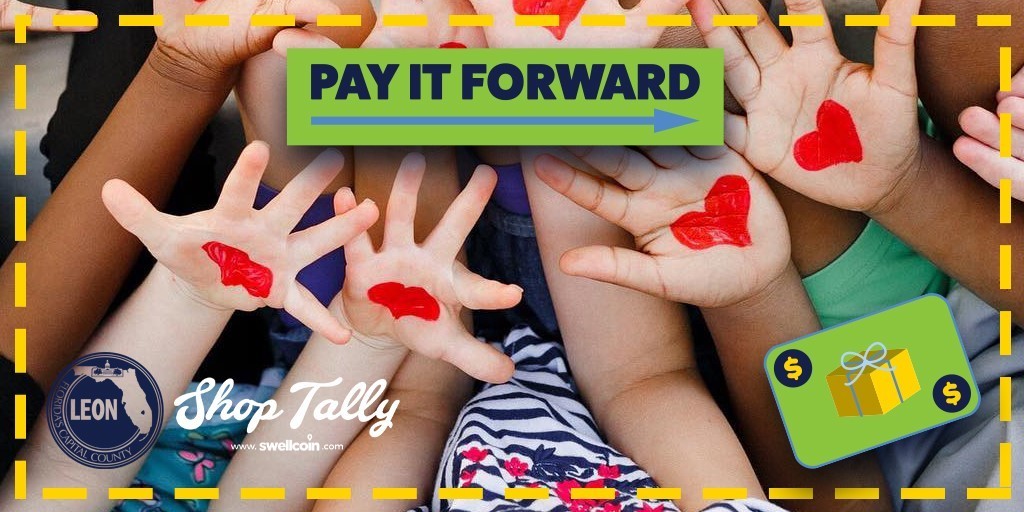 April 28 is Pay it Forward Day, which is a global initiative to create kindness around the world by paying it forward in some way, whether large or small. The Leon County government is encouraging the community to participate in this day by supporting local businesses and nonprofits. 
Leon County has joined with Shop Tally in an online shopping portal that gives customers the opportunity to purchase gift cards from local businesses and immediately donate those cards to support nonprofits that are working on the frontlines to provide services for those in need. 
Visit IShopTally.com to locate a local business you would like to support, click the Pay It Forward icon, select your gift card amount and then select a nonprofit to donate to. The business you selected will then follow up for payment and give the gift card directly to your chosen nonprofit. The site lists various service options currently available including gift cards, online, curbside and delivery.  
The goal of this initiative is to help provide businesses with revenue during this challenging time while providing nonprofits with monetary resources to buy food, supplies and services for individuals and employees in need.
"During this coronavirus pandemic, our community keeps finding innovative ways to stay separate but united, and this initiative is no different," said Leon County Commissioner Chairman Bryan Desloge. "By paying it forward, shoppers across our county can support both our local businesses and our nonprofits that are doing so much good during these difficult times."
So far, 116 local businesses are participating, but there is still time for businesses and nonprofits to join in on the efforts by registering on the site. You can participate now until the end of the day on April 28. Spread the word and share how you're paying it forward by sharing photos and statuses on social media using the hashtag #PayItForward.