LeMoyne's Chain of Parks Art Festival Returns with Expanded Lineup
Celebrate Culture with 10 days of the Region's Premier Art Festival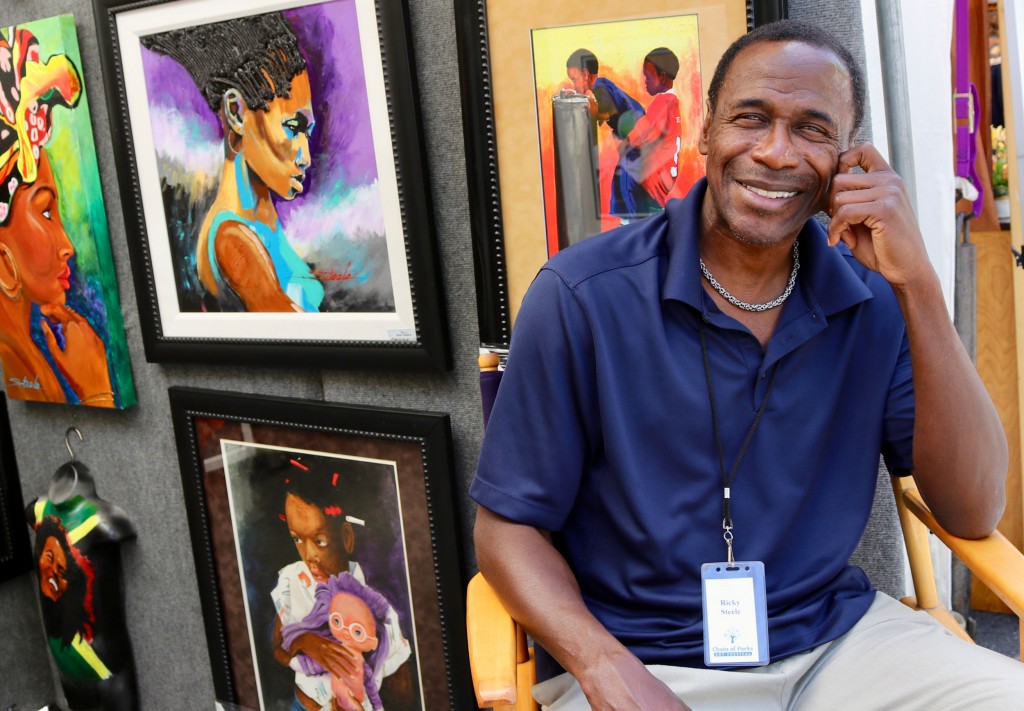 LeMoyne's Chain of Parks Art Festival is North Florida's premier outdoor fine art festival. Located in downtown Tallahassee along Park Avenue, the festival is free and open to the public. The festival has expanded this year, offering new and exciting programs to bring unique fine art experiences to the community in a COVID-safe way.
The newly expanded event kicks off with the Zerbe Zelebration, a 10-day-long citywide celebration of renowned artist Karl Zerbe from April 9–18. The "Zelebration" will include physical and virtual exhibits, lecture discussions, interactive social media activities and a custom crafted beer from Proof Brewing.
Other exciting news for this year's festival includes FSU's Opening Nights Special Presenting Artist event with muralist Michael Rosato on April 15 and Artist Workshops with printmaker Jim Sherraden at LeMoyne Arts on April 15 and 16 (virtual and physical tickets available). All of these events will be leading up to the festival weekend with Artists in the Park from April 17–18.
Expect to have a first-class, fun-filled outdoor cultural experience at the Chain of Parks Art Festival. View amazing, original and one-of-a-kind works of art in a delightful Southern outdoor setting. Enjoy a wide variety of live entertainment, professional chalk artists, a host of local food trucks and vendors and libations served enthusiastically at the festival bar.
You can also register as a sponsor to help support the festival and have access to the coveted VIP tent (go to ChainOfParks.com for more information). Nationally ranked in the Top 100 Fine Art Festivals by Sunshine Artist Magazine for six years running, this annual two-day festival in the parks draws tens of thousands of people from the Big Bend and the Southeast to see 125-plus artists who have traveled from all over the country to display their original artwork.
As the world copes with the challenges of COVID-19, the Chain of Parks Art Festival will be implementing new safety practices and requirements to keep our artists and community safe.
The festival will follow current scientific and governmental guidelines for safety. Some examples include limited festival entrances at key check-in locations, required face coverings, hand-washing stations, directional walking paths and more. For more information on the festival activities and safety guidelines, please visit ChainOfParks.com.
LeMoyne Arts 125 N. Gadsden St., Tallahassee  |  (850) 222-8800  |  lemoyne.org