Learn the Latest Medical Research at the Parkinson's Update Luncheon
Learn more about the fight against Parkinson's and all that is helping combat the disease from local experts.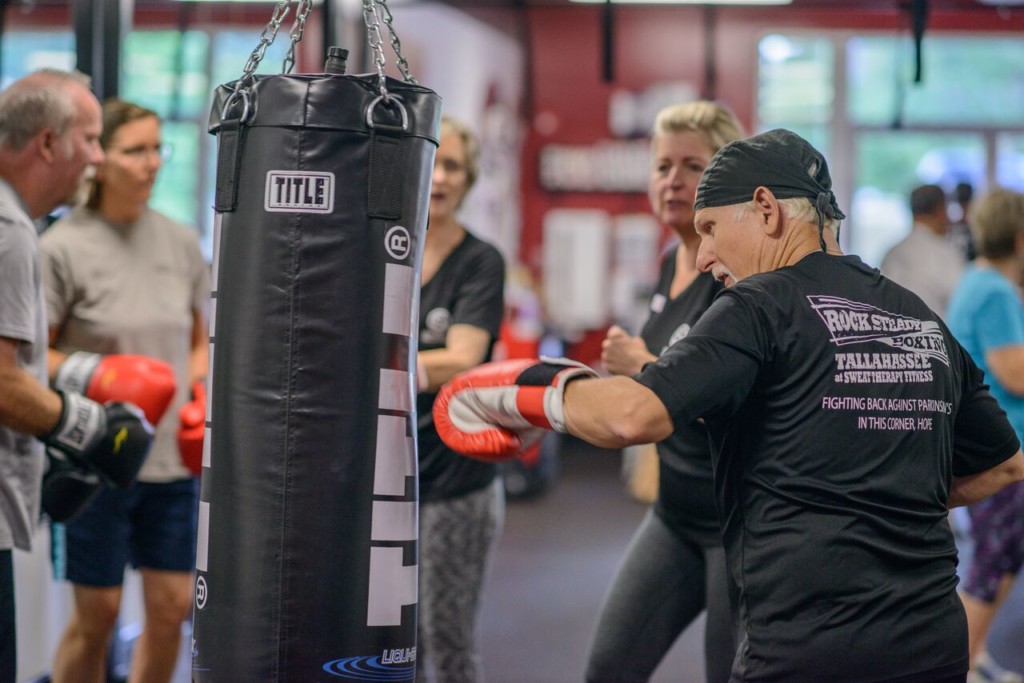 A must-go for anyone living with Parkinson's Disease and their caregivers, the Parkinson's Update luncheon promises a comprehensive update on the latest medical research, medications, and techniques for combating Parkinson's Disease followed by a Q&A session with experts.

Parkinson's Update features Dr. Melissa J. Armstrong, MD, MSc, director of the Mangurian Clinical-Research Center for Lewy Body and Parkinson's Disease Dementia at the University of Florida and co-author of "Parkinson's Disease: Improving Patient Care."
In addition to Armstrong, attendees will hear from Sweat Therapy Fitness Owner/ Founder Kim Bibeau. Certified in the Rock Steady Boxing Method designed to slow the progression of Parkinson's Disease, Coach Kim helps those with PD fight back against their symptoms through non-contact boxing-based workouts at her Tallahassee fitness center.
Adapted from training used by professional boxers, Rock Steady Boxing workouts emphasize gross motor movements, balance, core strength, and rhythm to slow the progression of Parkinson's symptoms and improve the ability to perform activities of daily living. Rock Steady Boxing at Sweat Therapy Fitness has 30+ participants of all ages, genders, and stages of PD, as well as four Rock Steady Boxing certified coaches.

"When you're doing a Rock Steady Boxing workout it doesn't matter how old you are, what gender you are, any of that," says member Carol Smith. "We all share a common bond which is our diagnosis, but more importantly our desire to fight back against this disease and not let it run our lives."
Parkinson's Update will be held at Capital City Country Club on Friday, Sept. 14 from 10 a.m. to 2 p.m. and provides attendees:
A catered lunch

Keynote presentation and Q&A by Neurologist Dr. Armstrong

Presentation, demonstration and Q&A by Sweat Therapy Fitness Owner/ Founder and Head Rock Steady Boxing Coach, Kim Bibeau

Opportunity to network with representatives from the Tallahassee Parkinson's Outreach Association

The latest PD literature from local and national organizations including The Michael J. Fox Foundation, National Parkinson's Foundation, and American Parkinson's Disease Association

Opportunity to socialize with others in the Parkinson's community
Tickets are required to attend Parkinson's Update and must be purchased before September 10. Admission is $20 per individual or $35 per couple and includes a catered lunch.