Combating Food Insecurity
Junior League of Tallahassee's Mighty Meals program meets critical needs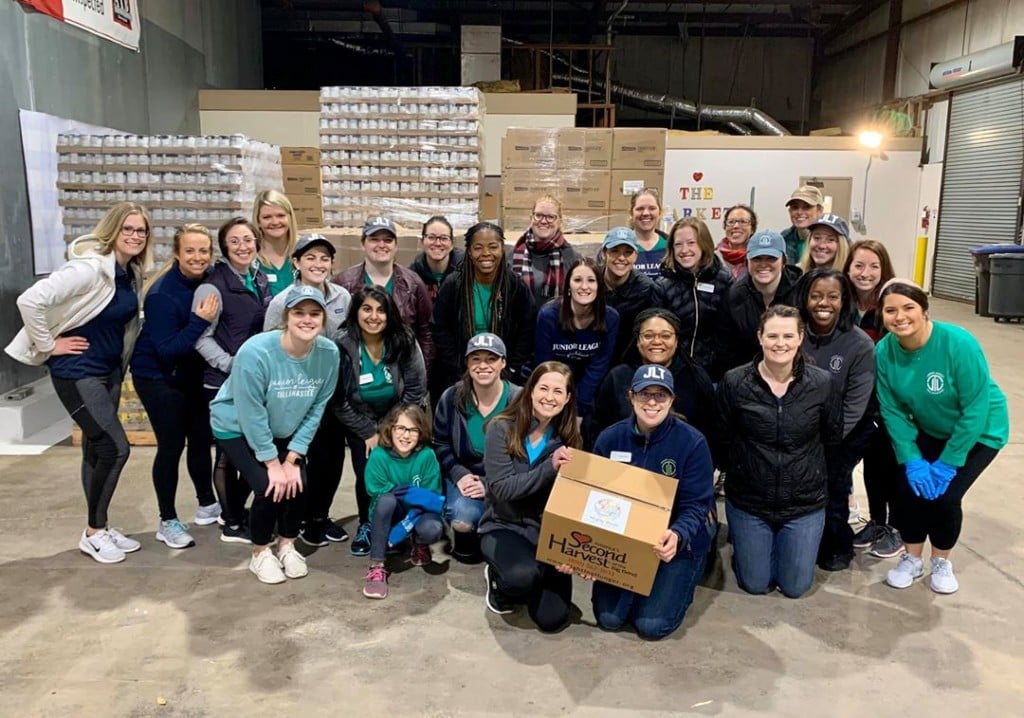 One of every five Leon County residents experience food insecurity each day.
One in five children sits in a classroom struggling to focus because of hunger. One in five parents is unsure where the next meal for their family will come from. 
Understanding our communities' needs and the stark reality that many families face day-to-day, the Junior League of Tallahassee (JLT) created the Mighty Meals program. 
Mighty Meals, launched in 2020, aims to alleviate food insecurity for Leon County families by providing nutritious meals during the week of spring break. Through its partnership with Second Harvest of the Big Bend, the JLT identified that period as an especially difficult one.
JLT members could not countenance the thought of anyone, especially a child, going hungry, so they met with school guidance counselors in the 32304 zip code, the most food-insecure zip code in Florida, to help get the word out.
"The first year of this program happened to take place right at the start of COVID-related shutdowns," said Heather Summers, community director of the JLT. "We were able to provide a week's worth of food to Leon County students and families right at the beginning of a really uncertain time." 
Families participating in the Mighty Meals program receive boxes containing seven days worth of nutritious meals. These boxes, delivered in partnership with Second Harvest, contain three meals for a family of four. Junior League members personally oversee the purchase of grocery items and facilitate packing and distribution. 
The JLT believes that no one should have to choose between food and other expenses such as utilities, rent, transportation, or medicine. In 2022, the JLT will make that idea a reality for more families than ever before. Thanks to the help of donors and sponsors, Mighty Meals is on track to distribute over 325 boxes, totaling 27,000 meals. 
"We hope that Mighty Meals raises awareness of food insecurity in our county and inspires community members to join in the fight against hunger that many of our Leon County neighbors battle daily," Summers said. 
Donations to Mighty Meals can be made by visiting jltallahassee.org.