July/August 2015 Agenda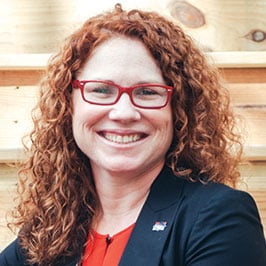 Awards & Accolades
Zapata2
Tallahassee Costco Manager

Armando Zapata

was presented the Rotary Club's Ethics in Business Award at an April luncheon. Also nominated for the honor were

Tom Carella

of Furrin Auto;

Alexis McMillan

, manager of Economy Drug Store;

Linda Nelson

, founder of EarthSTEPS; and

Tony Shah

, owner of EXPRESS Printing. The annual Ethics in Business Award is presented by the seven Rotary Clubs of Tallahassee, Wakulla and Monticello to a business person who exhibits outstanding ethical practices in dealing with employees, customers and other businesses.

Mark E. Holcomb

, a partner with Madsen Goldman & Holcomb, LLP in Tallahassee, has been named the Gerald T. Hart Outstanding Tax Attorney of the Year for 2014–15 by the Tax Section of The Florida Bar.




Rollin

Gigi Rollini

, a shareholder and attorney at Tallahassee law firm Messer Caparello, P.A., has been recognized by the Florida Association of Women Lawyers as one of Florida's "Extraordinary Women." Rollini is an AV-rated "Super Lawyer" in appellate and administrative law and has been previously recognized as one of the Florida's Top 40 Litigators Under 40, Florida's Most Productive Young Lawyer, a FAWL Leader in the Law, and one of the Tallahassee Democrat's 2014 "25 Women You Need to Know."

First Florida Credit Union

recently received a 2015 Credit Union National Association Diamond Award for the organization's innovative project CREATE campaign, designed to roll out the company's merger with State Employees Credit Union. First Florida Credit Union was one of only two credit unions in Tallahassee to win the award, which recognizes exceptional marketing and business development achievements in the credit union industry.

Tadlock Roofing

was recently awarded the service industry's coveted Angie's List Super Service Award. This award reflects an exemplary year of service provided to members of the local community and the consumer review site in 2014. Winners meet strict eligibility requirements, which include an "A" rating in overall grade, recent grade and review period grade; the company must be in good standing with Angie's List, pass a background check and abide by Angie's List operational guidelines.

Syn-Tech Systems

was the Economic Development Council of Tallahassee/Leon County's "Made in Tallahassee" featured business for the month of March. Syn-Tech, located in Southside, has more than 150 employees and was established in 1970. The local company's flagship product, FUELMASTER, is a fuel and fleet management unit utilized by commercial and military fleets.
Peterson
Two local physicians,

Dr. Al C. McCully

and

Dr. Armand B. Cognetta, Jr.,

were honored March 26 during the Celebration Awards Dinner held in recognition of Doctor's Day at the University Center Club. McCully took home the 2015 I. B. Harrison, M.D. Humanitarian Award and Cognetta received the 2015 Outstanding Physician Award.

Canita Peterson

, a shareholder and director of Thomas Howell Ferguson's tax services department, was recently recognized by the National Academy of Public Accounting Professionals as one of the Top 10 Public Accounting Professionals in Florida for 2014. Peterson has more than 20 years of experience providing consulting, tax, and accounting services to clients in a variety of industries. She is a current board member of the Greater Tallahassee Chamber of Commerce and First Commerce Credit Union, and the immediate Past Chair for the Tallahassee Downtown Re-Development Commission.

Emily Kennedy

of Tallahassee was recently awarded a Fulbright Research Grant for her proposal on access to clean water in Claypole, a low-income community outside of Buenos Aires, Argentina. Each year, approximately 1,700 students receive a Fulbright U.S. student grant to go overseas. Kennedy earned her degree in global studies from Providence College in Rhode Island.
Additions & Transitions
Madden
Kalifeh
Patrick R. Madden

recently joined Centennial Bank as the new Investment Professional's financial advisor. Madden, a long-time Tallahassee resident, has more than 12 years of experience as a financial advisor. He is a member and past chairman of the District Advisory Council of Leon County Schools and member and past vice-chair of the Leon County Planning Commission. Investment Professionals, Inc., a privately owned Texas-based financial planning, asset management and risk mitigation firm, specializes in working with community banks to help their customers achieve a more secure financial future.

April Brueckheimer Dean

has returned to banking as a mortgage loan officer for Prime Meridian Bank. Dean was a top producer for other local institutions for nearly 15 years before taking time off to start a family with her husband, Tallahassee commercial real estate advisor, Carlton Dean.

Christie Powis

has also joined Prime Meridian Bank as mortgage loan officer. Powis was a top producer for FMB Mortgage since 2008. She specializes in secondary market financing for real estate in North Florida and South Georgia, as well as financing for second homes or investment property.

Michael Kalifeh

of Thomas Howell Ferguson has been appointed to the Tallahassee market advisory board for Hancock Bank. A graduate of Leadership Tallahassee Class 29 and shareholder with Thomas Howell Ferguson P.A., Kalifeh has about 11 years of accounting experience providing tax compliance and consulting services to corporate, partnership, not-for-profit, trust and individual clients. Kalifeh also serves as the secretary/treasurer for the Governor's Club Board of Governors and is a board member for the not-for-profit organization Lee's Place.

Julian Dozier

, a senior manager in the firm's assurance services department, recently received the Accredited in Business Valuation credential from the American Institute of Certified Public Accountants. Dozier has practiced public accounting for about nine years at the firm, where his expertise includes auditing, consulting, and taking the lead in the firm's forensic accounting and litigation services practice.

Smiley

Alicia Osborne

Kimberly Smiley, a 14 year banking and finance veteran, was recently promoted to Tallahassee Market President at Centennial Bank. Smiley will oversee the operations of six Centennial branches in Tallahassee and Quincy.

Alva Striplin

and

Melanie Quinton

have joined Big Brothers Big Sisters of the Big Bend. Striplin is the new director of marketing and donor development and is currently a member of the Leon County School Board, District 1. A former teacher, she also held similar positions with The Able Trust, Florida Bankers Association and Florida Dental Association. Quinton has come onboard as program director. She has many years of banking experience and was most recently the director of the New Horizon loan program with FAAST.

Kristi White

and

Brianna Gubala

recently joined Centennial Bank's mortgage loan department. White joined Centennial Bank as mortgage loan officer. She has 15 years of banking experience in mortgage lending and specializes in construction loans. Her new responsibilities include origination of residential mortgages. Gubala joined the bank as mortgage loan assistant. Her responsibilities include customer communication and loan facilitation throughout the lending process, from application to closing.

Sacred Heart Medical Group's Apalachicola office recently welcomed the addition of Dr. Ryan Pharr, a board-certified family practice physician. Dr

. Pharr's office is located at 55 Avenue E (U.S. Highway 98) in Apalachicola. Before joining Sacred Heart Medical Group, Pharr practiced family and emergency medicine for eight years at Salem Memorial District Hospital in Salem, Missouri, where he was vice chief of staff and later chief of staff. Pharr replaces

Dr. Robert Head

, who retired from medicine after 39 years of practice.

Michael Brown

has transitioned to the Ameris Bank Construction Financing Division as a construction loan officer in the Tallahassee market. Brown previously worked with the Ameris Bank Tallahassee Commercial Division.

Aloft Tallahassee Downtown

has a new general manager.

Carrie Duncan

assumed the role in April. She has spent more than 11 years managing a wide variety of hotels in Florida and the Midwest. She joined McKibbon Hotel Group, Inc., in 2012 and was most recently the general manager at the Hilton Garden Inn in Gainesville. Duncan will be responsible for managing the day-to-day operations of the downtown lifestyle hotel.

The six-member Ethics Board for the City of Tallahassee is now complete with the addition of the final two members,

Renee McNeill

, a vice president/commercial lender with Farmers & Merchants Bank, and

Thomas J. Friedman

, a retired university visiting professor and former FBI supervisory special agent. McNeill and Friedman join Cecil Davis, state attorney for the Second Judicial Circuit appointee; Richard Herring, Florida State University appointee; Lila A. Jaber, city commission appointee; and Funmi Ojetayo, Florida A&M University appointee.

Florida Cancer Specialists & Research Institute

announced that

Dr. Michael Diaz

, who serves on the FCS Executive Board, has been named President of the Florida Society of Clinical Oncology at the organization's Spring Conference and Annual Meeting, held recently in Orlando. Known as the "Voice of Oncology in Florida," FLASCO is a statewide nonprofit organization committed to promoting multidisciplinary efforts to improve patient care in Florida. Florida Cancer Specialists has two offices in Tallahassee.
New To Market
Aegis Business Technologies

recently brought three of its own branded products to market: RPM, Sozo and Aegis Email. RPM stands for Remote Proactive Monitoring and allows the Aegis Network Operations Center to monitor all devices (laptops, routers, printers, applications, PC's, Macs, servers, cloud solutions) in a client site in an automated manner. Sozo provides customers with cloud backup of their corporate data in a secure offsite facility. Aegis Email can simplify company email by providing a cost-effective cloud-based model. Serving the technology needs of businesses for almost 20 years, the company has been named a TOP 500 Managed Services Provider in the world by the technology publication MSP Mentor; and locally won the Tallahassee Chamber of Commerce Technology Company of the year award in 2004, 2006, 2009 and 2013.