July/August 2014 Agenda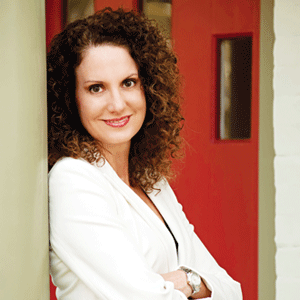 Awards & Recognitions
▪ Terri Jackson, CFP, announces the 15-year anniversary of Jackson Financial Group. "We are honored and grateful to be an integral part of the lives of so many Tallahassee families, and we look forward to many more years of continued service," Jackson said.
▪ Coldwell Banker Hartung and Noblin Inc. was recently named the No. 1 office in Closed Adjusted Gross Commission Income in Florida for independently owned and operated affiliated companies in the Coldwell Banker system in 2013.
▪ Three Tallahassee-area AT&T employees — Chuck Lang, business development manager; Robert Fetter, network field engineer; and Lawrence James, manager of network services — were among 180 company employees to receive the prestigious Presidential Volunteer Award. More than 1,170 hours were donated by AT&T employee and retiree volunteers in community outreach activities in Tallahassee in 2013.
▪ Tallahassee Community College was recognized at the National Council for Marketing and Public Relations conference in New Orleans in late March. The college took home four 2013 Paragon Awards, more than any other college in Florida. TCC received silver awards in the categories of Social Media and Online Annual Report. The "No. 1 in the Nation" social media campaign and TCC's Report to the Community were recognized. The College also took home bronze honors in the Magazine-Style Video Program and Postcard divisions. TCC22's "The SKiNNY" video program and the "We Miss You" recruitment postcard each received third place in their respective categories. The strong national showing followed TCC's outstanding finish in the NCMPR southeastern district conference in October, when TCC took home 14 combined gold, silver and bronze awards.
▪ Tallahassee Community College also has announced its recipients of the annual National Institute for Staff and Organizational Development Excellence Awards. 2014 honorees include Bill Bierbaum, director of certificate programs at the Florida Public Safety Institute; Jennifer Bradley, assistant to the dean in the Division of Communications and Humanities; Stephanie Breedlove, professor of developmental mathematics; Carol Chenoweth, faculty librarian; Brian Kupfer, associate professor of political science; and Patrick McDermott, associate professor of college success and career planning. NISOD's Excellence Awards recognize men and women who have demonstrated outstanding commitment to their students and colleagues.
▪ Thomas Howell Ferguson P.A., a professional accounting, assurance and tax services firm headquartered in Tallahassee, announces the addition of Christa Genre and Justin Jessup as Tax Services staff. Both graduated with accounting degrees from Florida State University, and both are members of the Florida Institute of Certified Public Accountants.
The firm also congratulates Alyssa Roti, Kavisha McCranie and Paola Blackburn on becoming CPAs.
▪ FASTSIGNS of Tallahassee, a local signs and graphics provider, was named one of the top 25 centers out of more than 500 locations at the 2014 FASTSIGNS Convention, which was recently held in Anaheim, Calif. The locally owned and operated business received the CEO Circle Award, given to the 25 centers in the U.S. and Canada with the highest sales volume from the previous year. FASTSIGNS of Tallahassee has been doing business in the area for more than 13 years.
▪ The International Tennis Hall of Fame presented Anne Davis with the Tennis Educational Merit Award at its Annual Awards Luncheon during the United States Tennis Association's (USTA) Annual Meeting in Carlsbad, Calif. Davis, who coached the FSU women's tennis team from 1979-86, has worked for the USTA since 2005 and is currently the National Manager for Play Days as well as a member of the USTA Adjunct Faculty. "Anne Davis' work as a coach and her commitment to developing community access to tennis is exactly what helps grow the sport every day," commented Stan Smith, president of the International Tennis Hall of Fame.
Additions
▪ Veteran local banker Diana L. Cureton has joined Hancock Bank's private banking group as vice president. Cureton has a 20-year history of building solid, long-term relationships with Tallahassee-area clients. She currently holds Series 6, 7 and 65 licenses, along with Life, Health and Variable Insurance designations. She is currently the board chair of the March of Dimes and a current board member of the executive leadership team for the American Heart Walk and American Heart Ball. She is also a board member of Capital Area Healthy Start.
Promotions
▪ Brad White has been named president and chief executive officer of the Florida Panhandle region of SunTrust Bank. As SunTrust's senior leader in the area, White will be responsible for business and commercial banking and ensuring delivery of the full complement of SunTrust services for clients, including investment banking and capital markets. White graduated from the University of Florida in 1983. He's active in the community and served on the boards of the United Way of North Central Florida and the Gainesville Sports Commission.
▪ Moore Communications Group has come to the Big Easy, recently opening an office in New Orleans. Already one of the largest independently owned communications agencies in the Southeast, the expansion allows the firm to take advantage of unique opportunities in the region. "We are excited to extend our presence throughout the Southeast and for the opportunities it brings to better serve our clients," said Karen Moore, APR, CPR, founder and CEO. "Our new location in Louisiana allows us to maintain a strong presence in key communities in the Southeast and engage in emerging opportunities." The Louisiana office is the firm's third location in the Southeast region. Headquarters are in Tallahassee and a satellite office is in West Palm Beach.
Morris, Read
Jacobs, Colavecchio
Robinson, Senra
▪ Moore Communications Group, a top 75 communications firm nationally, is also proud to announce six promotions within its account servicing team. As the communications landscape evolves, there comes increased client demand and the opening of two new offices. These moves bolster the firm's renowned commitment and excellence in client servicing. Shannon Colavecchio has been promoted to senior director. She recently worked with a team to rebrand CareerSource Florida, the state's workforce investment board. She also launched the firm's first wellness program, which has become a model for local workplace wellness programs. Jordan Jacobs has been promoted to managing director. Jacobs developed and implemented strategic integrated communications plans for health care, advocacy and retail clients for more than two years. Audrey Morris has been promoted to managing director. Located in MCG's West Palm Beach office, Morris has been instrumental in increasing the firm's presence in South Florida. Emily Read has been promoted to senior director. She has been with the company since 2009 and has excelled in various projects involving health care and nonprofits. Fern Senra has been promoted to senior director. Senra's expertise in Hispanic outreach has enabled the company to launch MCG Latino, an area of Hispanic marketing. Katie Rose Robison has been promoted to account executive.
Appointments
▪ Gov. Rick Scott recently appointed Jonathan Kilpatrick, Randolph Pople and Kevin Vaughn to the Tallahassee Community College District Board of Trustees. Kilpatrick, 45, of Crawfordville, is a technology manager for the City of Tallahassee. Pople, 64, of Quincy, is the chief operating officer of Pople Financial Consulting. Vaughn, 52, of Tallahassee, is the president of Rogers, Gunter, Vaughn Insurance Inc.
▪ Rick Hatcher has been appointed by the Florida Sports Foundation to its board of directors for a one-year term. Hatcher is the business development director with PSA Sports and previously the CEO and executive director of sports commissions in Florida and Kentucky. In addition to general oversight, the Florida Sports Foundation Board of Directors is responsible for approval and recommendations of the administration of FSF programs and other programs assigned by various agencies that could affect Florida's sports industry. The Tallahassee-based Florida Sports Foundation, Inc. serves as the Sports Industry Development Division of Enterprise Florida Inc. Its goal is to promote and develop professional, amateur and participatory sports for the citizens of Florida and attract out-of-state visitors through sports, thus creating new economic development.
On the Move
▪ Capital Regional Medical Associates is open for business in Gadsden County and offers cardiology, podiatry, surgical, obstetrics and gynecology services. Capital Regional Medical Associates is comprised of physicians from the following practices: Capital Regional Cardiology Associates, Capital Regional Medical Group Podiatry, Capital Regional Women's Health and Capital Regional Surgical Associates. "This is an exciting time for Capital Regional, as many new services are being implemented to create a better patient experience. Patients in Gadsden County no longer have to travel to Tallahassee to see a specialist. This aligns with our goal to achieve the highest level of patient satisfaction by offering quality health care that is fast and convenient," said Brian Cook, president and CEO of Capital Regional Medical Center.
▪ Truly Nolen, the largest family-owned pest control company in America, opened its first independently owned and operated franchise April 24 in Tallahassee. Franchise owner and operator James Hegler has a decade of experience in the local construction industry. His thorough understanding of home and business renovations, including termite repair work, gives him a solid understanding of Florida homes and the best ways to keep them pest-free.
▪ The Greater Tallahassee Chamber of Commerce's keynote speaker for its 2014 Annual Chamber Community Conference is nationally known Michael Rogers, a technology pioneer, novelist and journalist whose consultancy, Practical Futurist, helps businesses and organizations worldwide think about the future. The Chamber Conference takes place Aug. 8–10 and is presented by First Commerce Credit Union.
Transitions & Changes
▪ Larry Scott, president of CAMPUS USA Credit Union, has retired after 23 years and is succeeded by current CAMPUS Chief Operations Officer Jerry Benton, who joined the credit union 14 years ago. CAMPUS USA Credit Union is a $1.2 billion credit union in North Central Florida. In his career as the credit union's top officer, Scott helped the company grow from $90 million to more than $1 billion in assets. Under his leadership, the credit union has added 11 new service centers, a 95,000-square-foot, state-of-the-art corporate headquarters building and expanded its membership charter, which now includes 12 counties in North Central Florida. The 70,000-member credit union will celebrate its 80th year in 2015.
▪ Smith, Bryan & Myers, one of Tallahassee's premier governmental relations firms, recently announced the launch of a new website and expansion of its social media presence. "We are excited to debut our new website and increase our social media presence that will further demonstrate our diverse team's ability to deliver effective government relations consulting for our clients across all platforms, both traditional and new," said Matt Bryan, SBM president.
▪ United Way of the Big Bend recently announced its slate of new officers and members for the 2014–15 Board of Directors: Chair, Ron Sachs of Sachs Media Group; Chair Elect, Emory Mayfield of Hancock Bank; Immediate Past Board Chair, Mark O'Bryant, Tallahassee Memorial HealthCare; Treasurer, John Thomas, Florida League of Cities; Treasurer-Elect, Sam Rogers, Rogers Gunter Vaughn Insurance; Secretary, Vince Long, Leon County; Collective Impact Co-Chair, Berneice Cox, The Bacall Group; Collective Impact Co-Chair, Tom Pennekamp, SunTrust Bank; and 2014 Campaign Chair, Virginia Glass, Realtor. New board members are Dr. Fran Close, Florida A&M University; Tracey Cohen, Target Copy; Beth Corum, Capital City Bank; Steve Evans, community volunteer; Rob Fischer, Nestle Waters of Madison County; Keith Gilbert, Publix; The Rev. Dr. Julius McAllister, Jr., pastor of Bethel AME Church; John Padgett, Florida Blue; Dr. Audra Pittman, Suite P Creative Studio; and David Wilkins, Lifeconnectors.