July/August 2013 Agenda
News from around the business world.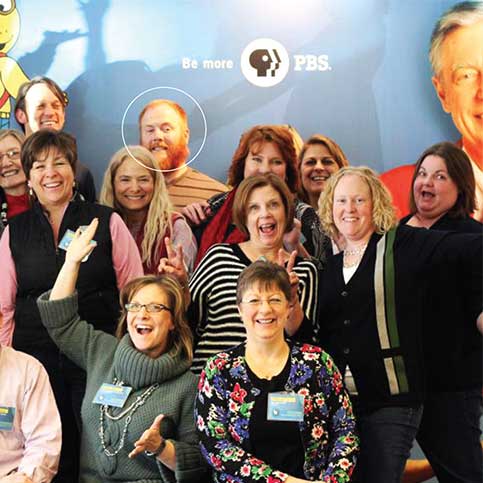 ▪ Long-time Tallahassee-Leon County Civic Center Executive Director Ron Spencer stepped down from his post in May. During his 33-year tenure the civic center entertained millions of patrons with a variety of events, including FSU basketball, Ringling Bros. and Barnum & Bailey Circus, Monster Jam and Sesame Street Live. There have also been sold out concerts by Bruce Springsteen, Garth Brooks and Jimmy Buffett, not to mention special events such as Walking With Dinosaurs, Cirque du Solei and Riverdance.
▪ WFSU has been selected to participate in the PBS LearningMedia Teacher Core, a new teaching program designed to engage teachers using digital classroom tools nationwide. The PBS Core is comprised of 28 K-12 educators and library media specialists from across the country. WFSU has selected Brian Lassiter, a fourth grade Astoria Park Elementary teacher, to serve as a member and work to champion digital learning in Leon County.
▪ Ivan Maldonado was recently named the new director for StarMetro, after serving as interim director since January. Maldonado now supervises all activities of the transit department. Under his leadership, StarMetro's paratransit division won the coveted Urban Community Transportation Coordinator of the Year award in 2012. Combined, Maldonado has over 20 years of management and supervisory experience, nine in public transportation.
▪ Melissa VanSickle, shareholder and attorney with CPHLaw, is the newly elected president of the Tallahassee Bar Association (TBA). VanSickle will lead the association in its mission to enhance the legal profession and will also spearhead projects to retain current members and attract new members, specifically young professionals, to ensure TBA is one of Florida's leading voluntary bar associations..
▪ Legal Services of North Florida Executive Director Kris Knab has been selected as the 2013 Richard Ervin Equal Justice Award Winner. She was honored at the Law Day Celebration May 7. Carolyn Cummings, LSNF board member, received the 2013 2nd Judicial Circuit, Florida Bar President's Pro Bono Service Award.
▪ Linda A. Bailey, managing partner of Linda A. Bailey P.A., has earned board certification in marital and family law, a designation that places her among only 276 lawyers statewide. Board certification evaluates attorneys' special knowledge, skills and proficiency in various areas of law and professionalism and ethics in practice. Only board certified lawyers may use the terms "specialist" or "expert" when referring to their legal credentials.
▪ Floyd R. Self has joined Gonzalez Saggio & Harlan LLP, in Tallahassee as a partner in the firm's Energy, Communications and Utility practice group. He is a board-certified state and federal government and administrative practice lawyer who handles utility regulatory issues before public service commissions in the Southeast as well as local governments across Florida.
▪ Brian Hayden, a civil litigation attorney with Rumberger, Kirk & Caldwell, has been appointed to the Leon County Development Support & Environmental Management Citizens User Group. The 14-member group studies and makes recommendations to the Leon County Commission about proposed growth management ordinances and other planning issues.
▪ Two Tallahassee residents were among the six to be appointed to the Florida Faith-Based and Community-Based Advisory Council by Gov. Rick Scott. Richard Albertson, 51, is the president and CEO of Live the Life Ministries. Patricia "Pat" Smith, 52, is the community engagement manager for the Department of Children and Families.
▪ Maureen McCarthy Daughton is now a member of the law firm of Sniffen & Spellman, P.A. Daughton's practice includes administrative law, labor and employment law, commercial litigation, and land use and environmental law.
▪ Robert E. "Bobby" Long is now an associate at the Tallahassee office of Rumberger, Kirk & Caldwell where he will focus on clients in law enforcement liability, employment and labor, and commercial litigation matters. Long is a former law enforcement officer and worked as a summer associate with the firm before accepting a commission in the U.S. Navy's Judge Advocate General's Corps.
▪ David Larbalestier, the director of the National High Magnetic Field Laboratory's Applied Superconductivity Center, is now an IEEE Fellow (the Institute of Electrical and Electronics Engineers). The group bestowed this honor to recognize his accomplishments in materials research and superconductivity.
▪ Preston Colangelo is the new managing partner of the LongHorn Steakhouse on North Monroe Street. Colangelo has worked for LongHorn for more than seven years and has been with the parent company, Darden Restaurants, for 15 years. He was the staffing and training manager at one of the company's Jacksonville locations before his promotion to this new position.
▪ Laura Williams is the new director of marketing at the Florida Sports Foundation, a division of Enterprise Florida, Inc. She will be in charge of managing, coordinating and implementing the foundation's marketing work. Williams spent 14 years with the Baltimore Orioles' organization in South Florida.
▪ Laurie Findley was recently selected to be one of 50 ANNpower Fellows and participated in the ANNpower Vital Voices Leadership Forum, a three-day leadership training and mentorship program in Washington, D.C. The ANNpower Fellows received leadership and communications training, unique mentorship opportunities and met with internationally renowned women leaders.
Business Notes
▪ For 11 years in a row, The Zimmerman Agency has captured the No. 1 position as the largest public relations firm in Florida. "Our platinum client portfolio is enviable even for a firm in a major city," said Carrie Englert Zimmerman, the agency's president and founder. "From Bali to Dubai and London to New York City, we offer employees the opportunity to work globally but live locally. As a born and raised Tallahasseean, it is particularly important for me to identify amazing talent and nurture their potential through our 'home grown' career initiative for Tallahassee's young business people."
▪ Capital Regional Medical Center has earned the Get With The Guidelines — Stroke Gold Plus Quality Achievement Award from the American Heart Association. This is the fifth year CRMC has come away with this award, the AHA's way of saying "good job" for treating stroke patients according to nationally accepted guidelines. Get With The Guidelines helps the hospital develop and use acute and secondary prevention guideline processes to improve patient care and outcomes.
▪ The American Public Power Association recently awarded its prestigious Reliable Public Power Provider designation to the Tallahassee's Your Own Utilities Electric Utility department. The city power service is now numbered among an elite group of only 184 public power providers that have earned this recognition. The RP3 recognition means that the city's provider has proven itself proficient in the areas of reliability, safety, workforce development and system improvement.
▪ The Jean McCully Family House, a family-focused facility named for a longtime Big Bend Hospice supporter, is coming soon. The building will be set next to the existing Margaret Z. Dozier Hospice House and should open next year. The space is needed; many families and friends who visit Hospice House patients travel great distances with limited resources in order to spend quality time with their loved ones. In addition, the Dozier house will get a makeover.
▪ The Tallahassee chapter of Ducks Unlimited recently made the President's Top 100 list as one of the game conservation organization's best fundraising chapters. Every year the organization's top money-raising clubs are placed on the list and thanks to their work, DU is able to continue its mission of conserving, enhancing and restoring North America's wetlands. The Tallahassee chapter beat out more than 2,700 DU chapters nationwide.
▪ Dean and Gloria Pugh never imagined they'd pick up an award for helping the hungry, but that's exactly what they did when their company, AMWAT Moving Warehousing & Storage, collected more than 11,500 pounds of food for Second Harvest of The Big Bend. The Pughs received the "Mover of the Year" Award from Move For Hunger, a nationwide hunger relief organization that coordinates efforts with moving companies in the U.S. and Canada.
▪ Florida State University's Dance Marathon recently donated more than $700,000 to the Children's Miracle Network at Shands Hospital in Gainesville. The donation represents the yearlong fundraising efforts of more than 1,800 participating dancers who pledged to stand for a 20-hour shift during FSU's 40-hour event. Since its launch in 1996, Dance Marathon at FSU has raised more than $3.3 million for the Children's Miracle Network.