Jay Leno Will Bring Laughs to Opening Nights at Florida State University
Jay Leno will be making his way to the Ruby Diamond Concert Hall stage on March 29 for an evening that promises to be equal parts storytelling and comedy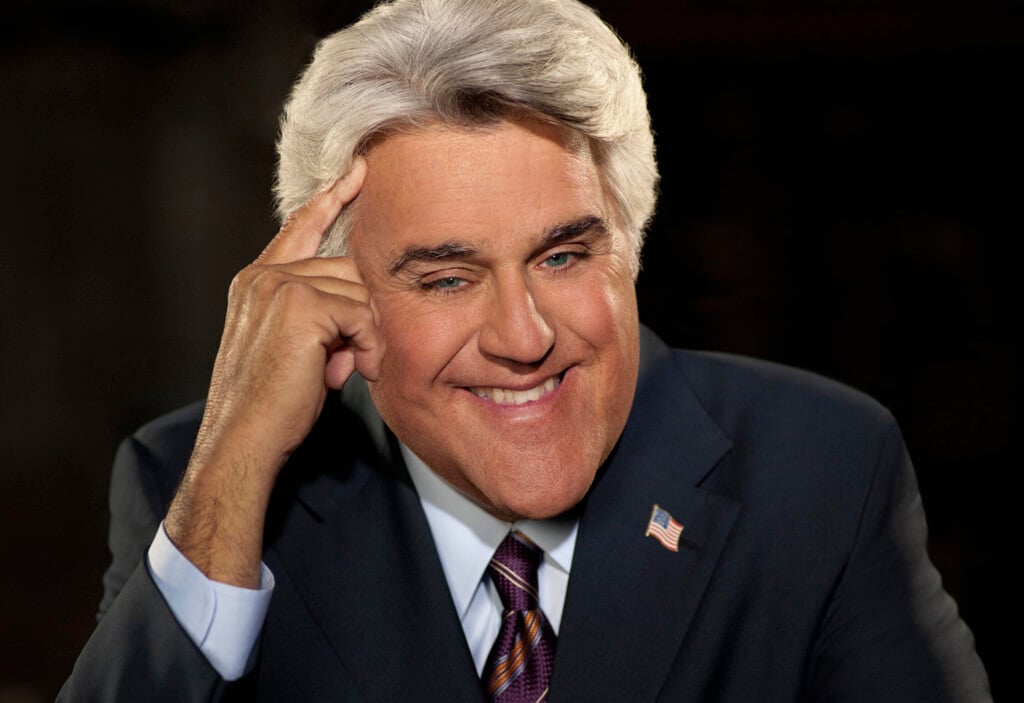 One of television's most recognized faces, Jay Leno, will be making his way to the Ruby Diamond Concert Hall stage on March 29 for an evening that promises to be equal parts storytelling and comedy. 
"We are excited to welcome Jay Leno to the Opening Nights stage where he will share his story from coming into the entertainment industry to where he is today with comedy and his authentic energy present throughout," said Noelle Enright, marketing associate with Opening Nights at Florida State University. 
"The Tonight Show with Jay Leno." In 1992, Leno following in the footsteps of Steve Allen, Jack Paar and Johnny Carson, Leno became host of the "Tonight Show," a job he would hold for two decades.
Throughout the years, he's been the recipient of many honors including Emmy, People's Choice, and TV Guide awards, the Hasty Pudding Award at Harvard University, the Mark Twain Prize and a star on Hollywood's Walk of Fame.
Although Leno retired from "The Tonight Show" in 2014, he surely wasn't done with show business. His most recent venture in the entertainment arena is his hit TV show, "Jay Leno's Garage." In this show, Leno shares his passion for all things automotive from classics to supercars, and restorations to road tests, and takes viewers along on high-speed, high-energy adventures.
Leno is an in-demand corporate speaker for companies including General Motors and writes a monthly column for Popular Mechanics.
Leno keeps audiences worldwide laughing by performing over 100 live shows at theaters, night clubs, events and stadiums each year. He remains passionate about performing in front of live audiences, including the military, and appears regularly in Las Vegas and on college campuses around the United States. 
Leno has done numerous benefit performances, including shows for those affected by the 9/11 tragedy, the tsunami in Thailand, hurricanes in the Gulf and the severe economic downturn in Detroit. He leads the annual Love Ride in California to benefit numerous humanitarian organizations, serving people with autism, muscular dystrophy, Special Olympics athletes and more. 
Leno's children's book, If Roast Beef Could Fly, arrived in bookstores in April 2004 and immediately was a New York Times Bestseller. His follow-up kid's book, How to be the Funniest Kid in Your Class, was equally successful. His other books include Leading with My Chin, Headlines and Police Blotter. 
Leno has also done voiceover work in movies such as "Cars" and "Igor" and for the hit TV show "The Fairly Oddparents." Leno's famous jawline inspired one of the characters in that show, Crimson Chin, a superhero with a chin with superpowers. 
"This show is ideal for anyone who is a fan of Leno, loves late-night comedy or has an interest in cars," Enright said. "Audience members will have the opportunity to enjoy a night of laughs while learning about one of the most prolific men on television."
For more information on this an other Opening Nights performances, visit OpeningNights.fsu.edu.