January/February 2013 Agenda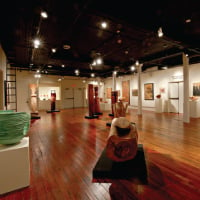 ON THE MOVE
▪ After serving for more than a year as interim dean, Sam Huckaba has been named dean of the College of Arts and Sciences at Florida State University. The former senior associate dean of the college and a professor of mathematics, Huckaba was picked after a nationwide search for a full-time dean. As dean, Huckaba will be the chief academic and administrative officer of Florida State's oldest and largest college. The College of Arts and Sciences has nearly 500 faculty members and is recognized for its outstanding academic programs, high productivity in research and creative activity.
▪ Terrie Ard, APR, CPRC, has become the new president of Moore Communications Group after serving as senior vice president of the firm since 2006. Justin Smith has been named art director.
▪ David M. Christian has been named vice president of government affairs at the Florida Chamber of Commerce. The 20-year government affairs veteran will head up the Chamber's team of 25 lobbyists.
▪ Hospital Corporation of America has hired Ryan Anderson as Director of Government Relations in Florida. Anderson previously worked at the Rutledge Ecenia law firm in Tallahassee.
▪ Former Jeb Bush adviser Brewser Brown will head up Capitol Resources LLC's new Florida office. Capitol Resources is based in Jackson, Miss., and is headed by Clare Hester and Haley Barbour's nephew Henry Barbour.
▪ Florida's largest PR firm, The Zimmerman Agency, has promoted Kerry Anne Watson to president of that company's public relations division. Watson, who has been with the company for 12 years, will also keep the title of senior vice president. The public relations firm is also celebrating its 10th consecutive year as the largest public relations firm in Florida, and also ranks as the largest hospitality public relations division in the United States. Zimmerman clients include Aruba, Hard Rock, Party City, Firehouse Subs and Ritz-Carlton destinations.
▪ Heath Beach is now the main numbers-cruncher for the City of Tallahassee. City Manager Anita Favors Thompson recently announced Beach's appointment to Budget Manager. His job will be to manage the Office of Budget and Policy, which has a staff of seven, and he will be responsible for the development and oversight of the city's money.
▪ Fitness blogger Shannon Colavecchio is now a national fitness correspondent for mygroupfit.com, a website devoted to raising the bar on group fitness instruction. Colavecchio, a Tallahassee fitness expert and a director at Moore Communications Group, will be one of 18 content providers for the website and will represent Florida as a fitness expert and regional reporter.
▪ Stewart Proctor, CCIM, J.R. Long, CCIM and Daniel Wagnon, principals of Structure Commercial Real Estate. recently welcomed the addition of George Banks and Brenda Francis to their commercial real estate team. Banks was director of state purchasing for 17 years and for the past 10 years worked as a commercial broker focusing on retail, office and commercial land development. As a broker associate with Structure, he focuses on retail and office space development and leasing. Francis has specialized in commercial sales and land development for the last 25 years. She earned her CCIM Designation in 2001 and currently serves as co-chair of the Commercial Council of Tallahassee Board of Realtors. As a broker associate with Structure, she focuses on commercial office and retail properties.
▪ Valerie Wickboldt, formerly of CoreMessage, is now vice president of communications at the James Madison Institute, a public policy think tank.
▪ Nathan Adams, a partner in Holland & Knight's Tallahassee office, has been named president-elect of ECHO, which has served Leon County residents and the homeless for 30 years.
▪ Thomas Howell Ferguson, one of the largest certified public accounting firms in the state, recently acquired Meeks International LLC, a Tampa-based accounting firm.
▪ Northwood Centre is re-inventing itself. Once Tallahassee's first enclosed shopping center, 30 years later Northwood Centre is breaking new ground yet again by creating a new office building setting. Northwood's atrium and shared common areas have now been changed into informal meeting areas and an active food court. This provides a way for tenants to interact better and to make leased areas more efficient. "We pride ourselves on thinking outside the box," said Kim Gabbard, asset manager of Northwood Centre. "We use the physical environment in unexpected ways to assist our clients in their mission to be more interactive with their customers and each other." The first business to enjoy this new environment was The Early Learning Coalition, a nonprofit agency that serves families with young children. New leases at Northwood include a 24-hour fitness center, a local café and the Autism Center for Florida State University.
LOCAL NEWS
▪ Leon County Tax Collector Doris Maloy was honored recently when she was installed as the new president of the Florida Tax Collectors Inc., during its annual conference and education forum in Orlando.
▪ Bass Pro Shops, America's most popular outdoor store, will open a 70,000-square-foot Bass Pro Shops Outpost in Tallahassee next year in the Fallschase development, located at the intersection of Mahan Drive and Buck Lake Road. The store will initially generate about 200 jobs, which will be offered to outdoor enthusiasts in the area. Bass Pro Shops is the world's leading supplier of premium fishing tackle and America's leading supplier of hunting gear. It's also the top retailer of Remington and Winchester guns and ammo, as well as the top retailer for Bowtech and PSE archery equipment.
▪ Banker Bill Smith, CEO and chairman of Capital City Bank Group, was presented the Godfrey Smith Past Chairman's Award during the Greater Tallahassee Chamber of Commerce's Annual Breakfast Meeting in October. Smith was the COC's chairman from 1996 to 1997 and is the son of the award's namesake.
▪ Gov. Rick Scott appointed Ronald Davis, 67, president of 21st Century Solutions, to the Purple Ribbon Task Force.
▪ There's no doubt that Jane Sauls is an outstanding public servant. The county commissioner for District was recently awarded the Outstanding Public Official Award by the Florida Association of Museums. This recognition is given to public officials who have shown great support for museums. Sauls is involved with several public committees and civic groups including the Civic Center Authority, the Tallahassee Museum, the Apalachee Regional Planning Commission and the North Florida Fair Association.
▪ He knows his trees, and now Harold Mikell is getting some well-deserved credit. The Florida Forestry Association recognized Mikell, of Tallahassee, with the 2012 Distinguished Service Award at its Annual Meeting in Destin. "Over the past 60 years Harold Mikell's service and leadership have helped establish Florida's reputation as a national innovator in all aspects of forestry," said Alan Shelby, executive vice president of the association. Mikell hails from Gilchrist County originally and planted his first trees while studying forestry in high school vocational-agriculture training.
▪ Sixteen women from the Florida Panhandle were recently awarded the prestigious Girl Scouts Woman of Distinction Award for their roles as professional women and active citizens in the community. Gayle Avant, president of the legacy Girl Scout Council of the Apalachee Bend Inc. from 1980 until 1984 and a lifetime member, received the Pearl Lifetime Achievement Award. Secretary of the Florida Lottery Cynthia F. O'Connell received the Diamond Award. Others honored were: Kelly Dozier, senior vice president, Mad Dog Construction (Architecture, Real Estate, Construction); Melanie Mays, founder of the Monticello Acting & Dance Company (Arts); Sue Semrau, head women's basketball coach, Florida State University (Athletics and Fitness); Sue Dick, president, Greater Tallahassee Chamber of Commerce and the Economic Development Council of Tallahassee-Leon County (Business); Dr. Lady Dhyana Ziegler, professor of journalism, Florida A&M University (Education); Robin Will, supervisory refuge ranger, St. Marks National Wildlife Refuge (Environment); Nancy Daniels, public defender of the Second Judicial Circuit (Government, Elected Official); Karen Walker, attorney, Holland & Knight (Law); Dr. Charlotte Maguire, retired pediatrician (Medicine and Health); Marjorie Menzel, reporter, News Service of Florida. (Public Relations/Media); Rosanne Dunkelberger, editor, Tallahassee Magazine (Media/Magazines); Lt. Colonel Donna Pilson, U.S. Air Force, Commander of the Tyndall Research Site (Science, Technology, Engineering, Math); Patty Mitchell, coordinator, R.E.A.D. Program (Social Services); Debbie Moroney, chief operations officer, PACE Center for Girls (Youth Services).
▪ Capital Regional Medical Center is one of the nation's Top Performers on key quality measures, according to The Joint Commission, the leading accreditor of health care organizations in America.
▪ Bing Energy International, a pioneer in efforts to revolutionize the production of power by creating a new generation of hydrogen fuel cells, has been honored as Florida's most innovative and environmentally friendly small business. The designation came when the Tallahassee-based company was named the winner of the
2012 Sustainable Florida Best Practice Award in the small business category.
▪ Two of Tallahassee's most recognizable forms of public transit — The Tallahassee Regional Airport and StarMetro — have made great strides in their respective branches of endeavor. The Tallahassee Regional Airport was recently awarded the Federal Aviation Administration Airport Safety Mark of Distinction Award, which recognizes the efforts made toward keeping passengers safe. Meanwhile, StarMetro customers could soon be zipping around town in quiet, all-electric buses. The Federal Transit Administration bumped up its award to StarMetro for the Transit Investments for Greenhouse Gas and Energy Reduction (TIGGER) II grant by $2 million. In all, this gives StarMetro $7 million to purchase five electric buses and build a charging station. StarMetro is the first transit agency in Florida to offer this innovative technology in its fleet and one of the first in the United States. "As diesel fuel prices steadily increase, renewable and sustainable transportation alternatives, such as the Proterra electric bus, provide a transportation solution that is not only clean, but reduces fuel costs over the life of the bus by as much as 80 percent," said Ron Garrison, executive director of StarMetro.
▪ The Gadsden Arts Center has been ranked No. 1 of all visual arts organizations considered for General Program Support from the Florida Division of Cultural Affairs. The arts center ranked the highest of any visual arts or museum in the state, and ninth out of 289 cultural organizations in visual, music and performing arts disciplines that applied for state support.
▪ Goodwill Industries – Big Bend Inc. has been recognized with an award from RESPECT of Florida as the best nonprofit in the state providing service-related employment opportunities for people with disabilities.
LOCAL HONORS
▪ Four shareholders in Akerman Senterfitt's Tallahassee office were ranked and included in the 2012 edition of the Chambers USA Guide of leading attorneys. They are: Silvia Alderman (Environmental), Marty Dix (Health Care), Kathi Giddings (Appellate) and Jason Lichtstein (Environmental).
▪ Five Tallahassee shareholders of the Gunster Law Firm have been named to The Best Lawyers in America 2013, a peer evaluation: Beth Keating, Administrative/Regulatory Law; Charles A. Guyton and Beth Keating, Energy Law; Terry Cole, Environmental Law; J. Larry Williams, Government Relations Practice; Lila A. Jaber, Natural Resources Law and Utilities Law.
▪ Robert J. Sniffen and Michael P. Spellman, the principals of the Sniffen & Spellman law firm, have been selected for The Best Lawyers in America 2013 in the practice areas of Employment Law, Management/Labor Law, Management and Litigation, Labor & Employment Law. Sniffen was named 2013 Tallahassee Employment Law-Management "Lawyer of the Year."