How to Find Beachwear That's Right for You
These local boutiques will have you suited swimmingly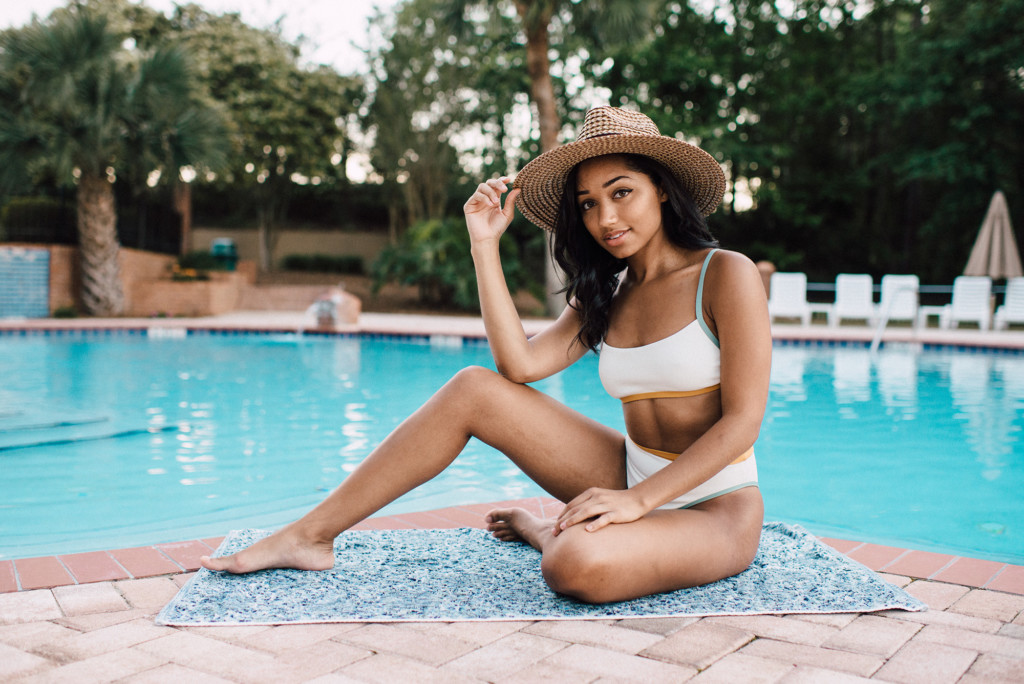 Visions of frosted margaritas dance through your head as you envision yourself pleasingly bronzed and adrift on a pool float.
You've booked your beach vacation and planned your backyard barbecue and pool party schedule.
Only one detail stands in the way of your summer daydreams — what to wear?
Fitting rooms are already unrelenting, but when we must select a swimsuit, the fluorescent lights and multiple angled mirrors become all the more daunting.
"Swim time is always celebrated and dreaded," said Juli Downs, manager of Narcissus.
"We love it when customers come in needing a pick-me-up fashion fix before a big trip and leave confident and happy."
Above all, you should feel confident and beautiful in the swimwear you select. Tallahassee retailers, above all, aim to find the suit that suits you.
"My best advice to someone swimwear shopping is to buy a suit that is good quality, really fits you and helps you to feel like your best self," said Anna Reid, owner of Walter Green Boutique.
Summer events simply scream fun, which equates to the fact that you don't want to be bogged down worrying about your body image or pursuing styles that aren't you.
Amanda Henderson, a Florida State University graduate and former employee of Tallahassee boutiques Narcissus and Spriggs, now owns her own store, Ashe Couture in St. Petersburg, with an online store.
She encourages shoppers to make their personal style known and to express their coverage comfort level.
Many are delighted that high-waist bottoms are all the rage, providing coverage in the mid-section. High hip and leg styles are elongating legs everywhere in 2019.
The beauty of a retro blast from the past is that these higher-fitted styles pair just as nicely with a vintage halter as a modern triangle top.
For men, the lengths are getting shorter and the fit tighter. A mid-thigh, drawstring waist is the most prominent style.
Once you've found your ideal style, the fun truly begins with prints, patterns and colors.
The hues of the season are delightfully juxtaposed — brilliant neons and rich earth tones. The prettiest pops of neon are hot pink and bright yellow.
The more neutral tones include olive green, marigold yellow, rusted red, deep cinnamon and burnt orange.
And, yes, you can combine these!
Whimsical patterns, florals and animal prints are taking a backseat to simpler yet sleeker prints. Geometric shapes are coming off the pages of math textbooks and onto swimwear.
Stripes are ever popular even when they're not overtly nautical.
Get the Look
Carmela Bikini Top in Reversible Rib Scarlet/Rib Shell by Kya Swim, $89
Catalina Bikini Bottom in Reversible Rib Scarlet/Rib Shell by Kya Swim, $74
Andie Plunge Neckline One Piece in Teal by Tori Praver, $159
location
Golden Eagle Country Club
model
Tyiarra Griffin
clothing from Narcissus