How To Curate A Classic Closet
Clothing essentials and evergreen pieces that you should hold onto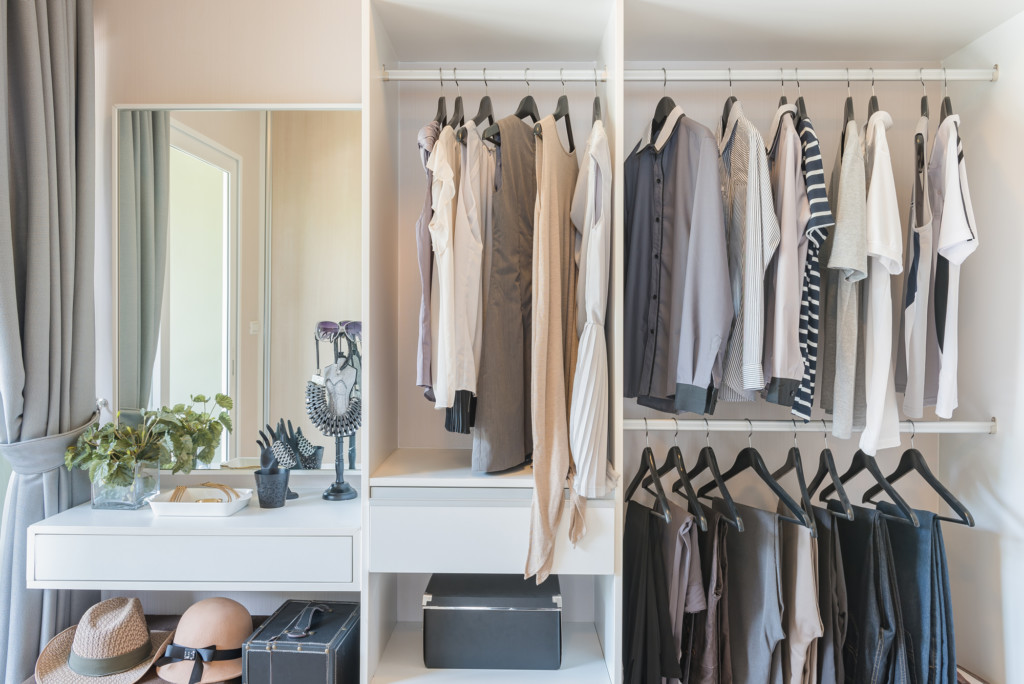 While leaves may be falling and trees are changing color, fall is the ideal time to evaluate your closet or add some evergreen pieces to your wardrobe.
Trends may be fun ways to experiment and test new waters, but they rush in and out like waves. Classic pieces having staying power and epitomize the essence of true fashion.
Key pieces may not make the latest trend articles, but they don't need to. They are icons.
Think about it: What piece of clothing is more iconic than the little black dress Audrey Hepburn wore in Breakfast at Tiffany's? After that movie made its splash, every woman needed a little black dress.
Speaking of plain and forever hip, consider the trench coat, the key piece of virtually every fictional spy, detective or covert character. The style is sleek, secretive, sexy and effortlessly stylish.
And nothing gets more plain than the white tee — which nevertheless inspired the naming of a popular '90s rock band.
Anna Reid, owner of Walter Green Boutique, says it best: "A timeless piece never goes out of style and is also typically never part of a trend."
Trends often involve patterns and a vast color palette. Classic pieces, on the other hand, tend toward neutrals — white, brown, tan, gray, navy and black. This is the case because these natural colors tend to pair well with the printed pieces you try out as trends.
Reid suggests starting out with a basic such as a white T-shirt and pairing it with trending items such as python print pants or colored jeans. Or take a classic structured blazer and dress it up with a patterned pencil skirt or go cool-casual with a pair of skinny jeans.
"Once you have these foundational pieces, you can easily put several outfits together and never look at your closet and think, 'I have nothing to wear,' " Reid said.
With classic comes quality. Because these are pieces you intend to keep and wear for years to come, you should be spending a bit more on these items than you would a trending piece.
"When you invest in core items for your wardrobe, think of it like investing in fine furniture," said Zoee Baker, buyer/manager at Narcissus. "You can update and change the look of a room with new throw pillows and a rug, but the furniture has staying power."
The versatility of staple pieces is especially recognizable for men. George Gavalas of Nic's Toggery points his male shoppers toward white-collared shirts, which are crisp with or without a tie, navy blazers to be worn for business or after hours and dark denims or nice slacks that can transcend from office gathering to weekend wear.
Make sure any outfit fits you well and comfortably. No matter the price you pay or quality of the item, if you're not comfortable in it, it will never be in style.
Consider these must-haves as pieces in constant rotation for your everyday wear. A staple-savvy closet will provide practical, polished and purpose-filled pieces that will feel like trusted friends.
Top 10 Must-Haves
Women
The perfect pair of jeans
A tailored blazer
Pair of black heels
Quality bag
Plain white tee
A versatile pair of flats
Nice pair of dress pants
Little black dress
Solid colored wrap dress
Trench coat
Men
White dress shirt
Dark blue jeans
Plain white tee
Navy or gray suit
Quality watch
A sports coat
Lace-up dress shoes
Nice sneakers
Khaki chinos
Versatile polo