Get Haute For The Holidays
From company parties to midnight toasts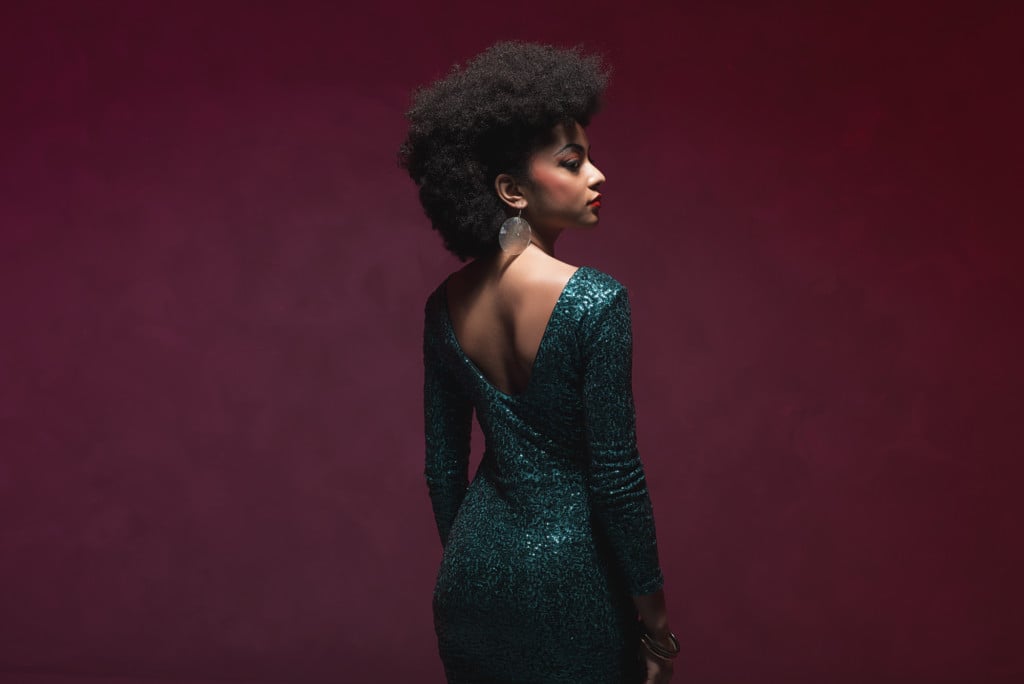 While Northwest Florida may not experience a dusting of snow, shimmer and sparkle certainly transcends upon the Capital City. We begin to take note of the twinkling lights and dazzling decorations, infusing our own outfits with holiday cheer.
For many, the holidays present a time to experiment with all that is bold and bedazzled. This special season provides a plethora of opportunities to dress up, from office parties to family gatherings to tipping back a glass of champagne at midnight.
Whether you want to purchase a sparkly, sequined number or invest in a stylish outfit that will last long past party wear, the holidays are your prime time to shine.
Envision a holiday table. Glasses glint with mulled cider next to heaps of steaming sides and a golden turkey or roast sits in the middle. Family and friends are gathered for a holiday feast. This occasion is comfortable, familial and casual. Your clothes should be, too.
For ladies and men, you can't go wrong with a dark pair of well-fitted but not-too-snug jeans (there will be a lot of food eaten). For any gender, a light cashmere sweater in an autumnal color palette is perfect. Accessorize with booties or a felt hat.
When choosing holiday wear, consider your style and the nature of the party. Feel out what is right for your occasion. For a more casual affair, consider a wrap dress paired with statement jewelry or sleek black pants paired with a shiny top. For a more formal festivity, break out the cocktail attire.
"When one thinks of holiday parties, you automatically think cocktail attire," said Zoee Baker, buyer/manager of Narcissus. "A wonderful cocktail dress or wrap dress is in order, whether it's your favorite little black dress or a fun animal print, or even luxurious velvet."
No matter the occasion, patterns and prints for all from polka dots to stripes make for attention-grabbing outfits — all the better, with a subtle hint of shimmer.
For the men, you can't go wrong with a dark or black pair of tailored pants paired with a crisp button-up and conversation-striking bowtie.
For New Year's Eve, opt for silver, gold or champagne hues. This metallic color palette looks good on everyone and is outside the realm of most everyday wear. Sparkle and shine in a sequined stunner or embrace bits of glitter in a fun camisole top or skirt.
For guys or gals, throw a leather motorcycle jacket or velvet blazer on to add an extra dash of dazzle to the look.
"When you think of a New Year's Eve outfit, it's sparkly like fireworks, bubbly like champagne and it's the first thing you'll be wearing to start off a new year," said Maria Hurst, owner of Gypsy Rose Boutique. "Ideally you want to build an outfit that builds your confidence."
The beauty of most of these pieces is you can wear them long into 2020, boosting your wardrobe with a bit of edge and sparkle.