Former Tallahassee Blacksmith Raises Funds for Service Industry
Local artisan establishes raffle to aid restaurant workers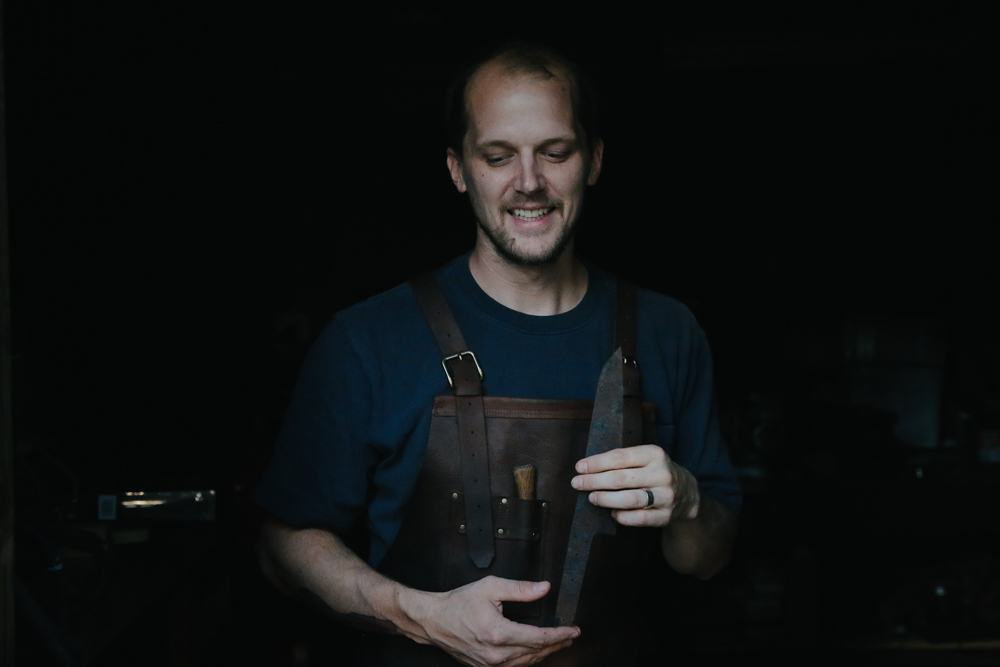 Will Manning, the owner of Heartwood Forge, a blacksmithing company specializing in culinary knives, lost four major knife orders from restaurants in under a week. Instead of focusing on how this impacted his business, he channeled his energy towards the fact that many revenue sources for restaurants dried up overnight. He wanted to help and is doing so by creating the Restaurant Workers' Community Foundation Artisan Raffle.
"As a culinary knife maker, I am supported by a lot of restaurant workers, and it was time to give back," said Manning. "I started with a single knife, and the artisan community latched on as their outlet for dealing with the circumstances affecting us all. The idea of giving inspired me."
The raffle includes a wide array of handcrafted, high-quality kitchen equipment, and 100% of the proceeds will be donated to the Restaurant Worker's Community Foundation COVID-19 Emergency Relief Fund. RWCF is an advocacy and action nonprofit created to address quality-of-life issues that disproportionately affect restaurant workers.
Will grew up in Tallahassee and began his business working from his parents backyard by selling his knives to friends and family. He graduated from Leon High School and attended Florida State University before transferring to Savannah College of Art and Design.
Upon returning to Tallahassee, he worked at Mission San Luis as the resident blacksmith. During this time, he became involved in the Florida Artist Blacksmith Association, honing his knife-making craft. He also met his wife, a fellow Tallahasseean whose father owns Furrin Auto, and the two were married in front of Z.Bardhi's five years ago.
While the couple now live in the mountains of Jonesborough, Tennessee, they visit their family in Tallahassee often. One day, they hope to call it home again.
"I miss the pines, oaks and the smell of moss and thunderstorms," says Manning, "my parents cooking and my in-laws' calm house. Being close to the calm waters, on the rivers or the Gulf is something I appreciate so much now that I'm living in the mountains. It's making me homesick thinking about these things, especially in these uncertain times."
The raffle is open to anyone in the world. The winner will walk away with the
forged kitchen utility knife, glass decanter set, steel skillet set, brass serving trio, white oak serving board, Estee cast iron, forged cleaver, bottle opener, whisk broom, wood carrier box, carved cherry spoons and brass cocktail stirrer, classic chef, copper serving spoon, cherry cutting board, and a custom-bound copy of SALT FAT ACID HEAT — collectively valued at $4,875. A winner will be selected at random on Friday March, 27 at noon EST.
Visit HeartwoodForge.com/customs/restaurant-workers-community-foundation-knife-raffle-ticket to learn more and enter the raffle.