For 'Happy Ever Aftering,' You Can't Beat This Neighborhood's Convenience
Camelot Park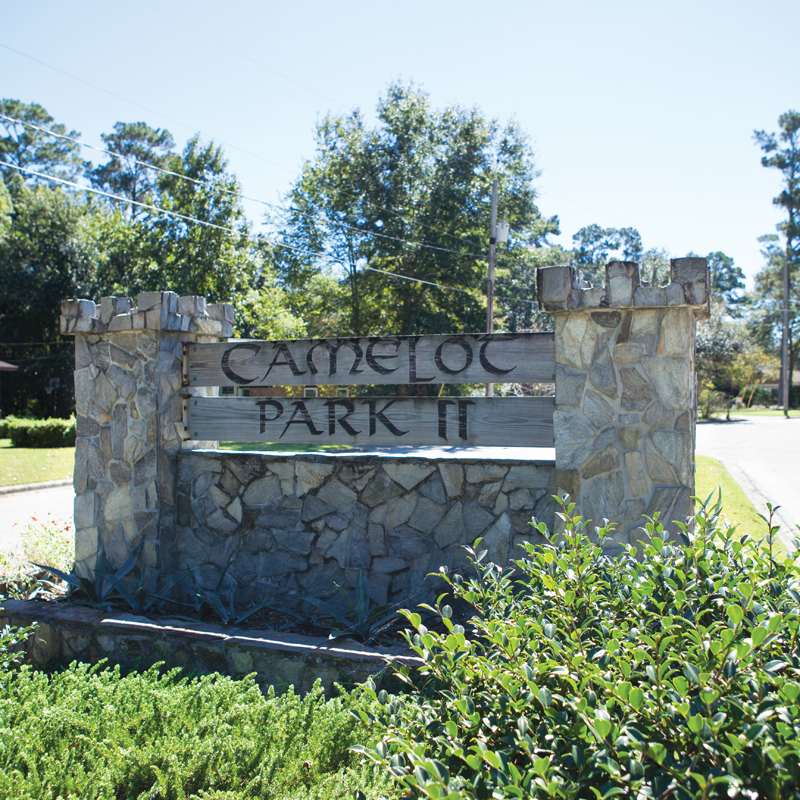 Matt Burke
Camelot Park neighborhood
If real estate is all about location, location, location, then Camelot Park sets the bar pretty high — and throws in affordable pricing, to boot. The combination of houses in this neighborhood range from ranch-style homes built in the 1970s to newer models built roughly six to seven years ago.
Bordered by Park Avenue, Victory Garden Drive and Richview Road, the neighborhood is a mix of families and young professionals. There are a number of renters living in this neighborhood as well, adding to its diverse appeal. School zones include Apalachee Elementary School, Fairview and Cobb middle schools and Rickards High School. There is little through traffic in Camelot Park, which contributes to the quiet atmosphere of the community.
Homes here move pretty fast. According to Joe Manausa, of Joe Manausa Real Estate, there were 12 closed home sales as of September 2014, tying for the best rate of closings in the past seven years. The affordability factor is one of the driving forces behind the community's fast-moving real estate transactions. The average recorded home sale price for this community is around $148,600, for homes that range from 1,500 to 1,700 square feet.
"It is literally within walking distance to some of the best shopping in Tallahassee," said Manausa. "Many residents of this popular neighborhood enjoy being within a mile of both Tom Brown Park and the Capitol Building Complex, too."
The neighborhood is ideal for prospective homeowners looking for a starter house because of the affordable price ranges present here.
---
Leon County
Leon County closed 250 single-family home sales — 78 were paid in cash. 177 were traditional sales, 56 were foreclosures and 17 were short sales.
On average, Leon County's single-family home sales received 92.7 percent of their original list price.
There were 342 new listings — a 11.4 percent increase over August 2014.
The median sale price for single-family homes in Leon County was $187,500 — a 4.2 percent decrease since August 2013.
Single-family home inventory (active listings) in Leon County increased by 9.2 percent between August 2013 and 2014.
Florida
Florida closed 21,742 single-family home sales — 8,394 were paid in cash. 15,816 were traditional sales, 4,611 were foreclosures and 1,315 were short sales.
On average, Florida's closed single-family home sales received 93.3 percent of their original list price.
The median sale price for single-family homes in Florida was $180,000 — a 2.9 percent increase over last July.
National
Nationally, existing-home sales decreased slightly in August. The total for existing family home sales was 5.05 million in August, a slight decrease from the 5.14 million sold in July.
The national median existing-home price for all housing types was $219,800 in August, up 4.8 percent from August 2013.
---
All statistics listed below pertain to sales in August 2014 and are provided by the Tallahassee Board of Realtors, Florida Realtor and the National Association of Realtors.
Compiled by Lynda Belcher