Emerald Coast Theatre Company Offers an Enriching Escape
Their production of It's A Wonderful Life this holiday season is sure to get you into the spirit.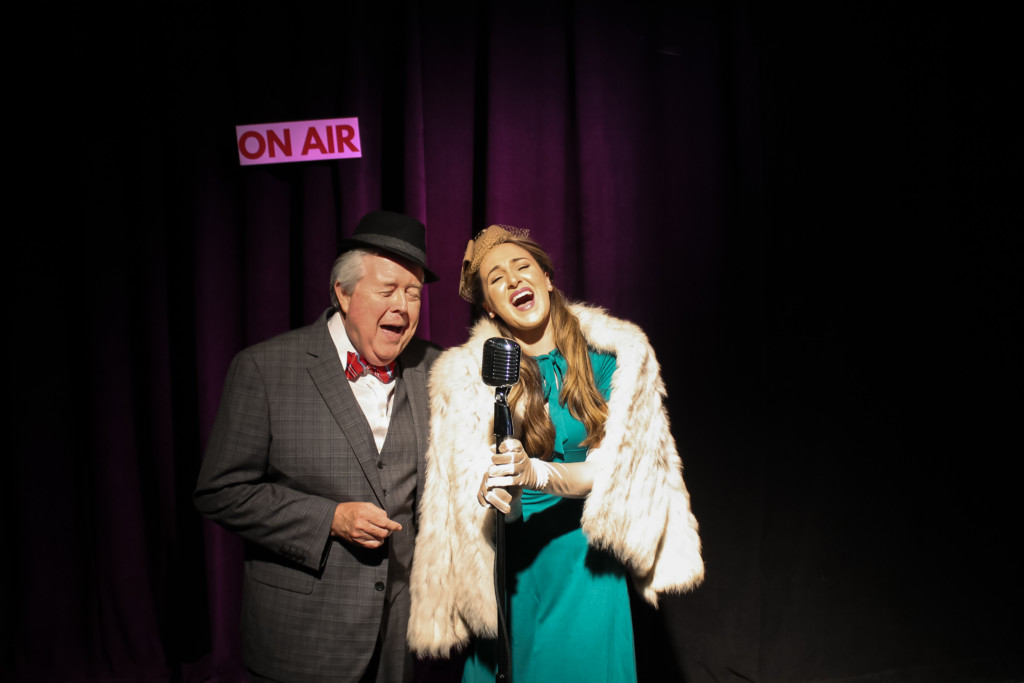 To many, theatre represents a pause in reality. Talented actors, stunning sets, ornate costumes and an entertaining plot allow you to delve into another world for an hour or two.
Emerald Coast Theatre Company encourages you to enjoy their performances while providing you with welcome doses of connection through humorous and heartfelt moments.
In 2012, Nathanael and Anna Fisher opened the Emerald Coast Theatre Company in Miramar Beach as a venue to produce high-quality theatre productions and to provide performing arts education.
The company provides community outreach through professional theatre performances, theatre for young audiences and theatre education programs.
"Our goal is to get kids to experience theatre," said Nathanael Fisher, producing artistic director of ECTC.
"The education programs let children experience being on stage, help them to develop confidence and work together in groups. It also lends to their understanding of characters, conflicts and empathy when navigating the world."
From family-friendly plays to edgier comedies, ECTC selects a lineup of performances that you can appreciate and applaud no matter your age.
Being a professional theatre with high-caliber actors, ECTC strives to provide exceptional theatre in all aspects of the craft.
With many visitors and residents that originated from larger cities, ECTC matches the expectations of their guests.
The 2018/2019 season continues with a unique adaptation of the Christmas classic, "It's A Wonderful Life." The story of George Bailey will unfold as a live 1940s radio broadcast complete with on-stage sound effects.
January will usher in the hilarious and heartwarming "Dancing Lessons," following a young man with Asperger's syndrome who seeks lessons from an injured Broadway dancer.
In March, the laughter continues with a female-centric comedy, "Bad Dates," about a newly single woman who goes on a series of laughable dates.
The end of March will take viewers on an adventure of triumphs and tribulations in "Around the World in 80 Days."
"The performances aren't solely for entertainment," said Fisher. "We want people to have an unforgettable experience, but we seek stories that have a sense of community or personal value so, when you leave the theatre, you're not just entertained, you're enriched."
For more information on ECTC and to view the performance schedule, visit EmeraldCoastTheatre.org.
560 Grand Boulevard, Miramar Beach | (850) 684-0323