Aerial Tallahassee: Doak Rises Stronger
Aerial Tallahassee is exploring Tallahassee from the sky and sharing their unique finds with Tallahassee Magazine readers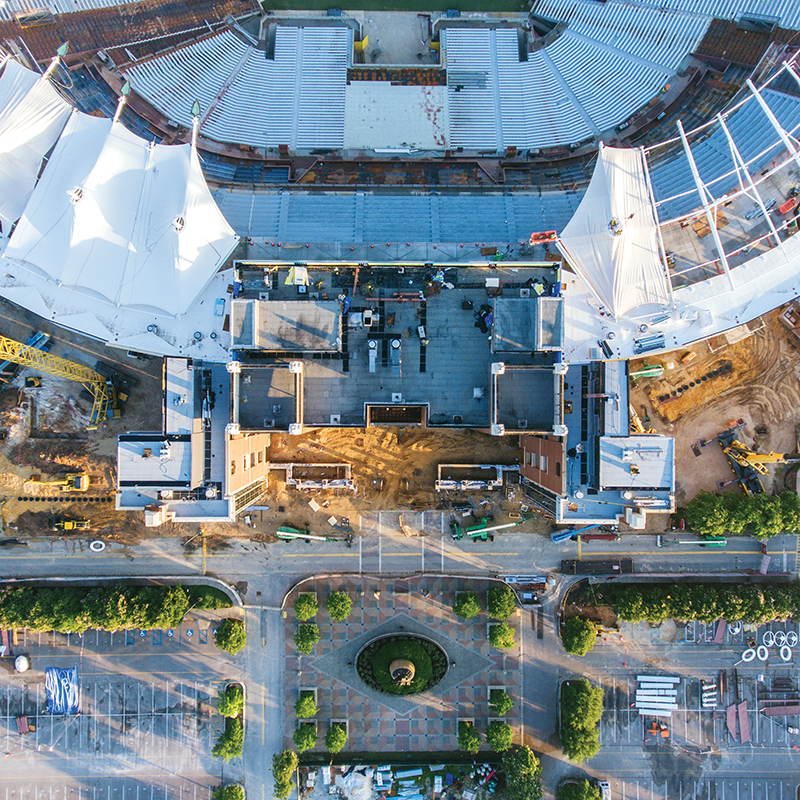 What's that sound? There, among the cacophony of hammers meeting steel, cranes craning and trucks and tractors beeping, is an unmistakable chant, a murmur for now. But it is sure to grow to a roar when improvements to Doak Campbell Stadium are completed, machinery is silenced and football season kicks off.
Millions of dollars in renovations and improvements will ensure that Doak takes its place as one of the most extraordinary athletic venues in the country. While honoring Florida State University's storied football past, the project will see to it that there really is no substitute for experiencing a game at the stadium, no matter how many replay angles television coverage affords.
 The new Champions Club will include 5,500 additional seats and a 600-foot-long glass wall serving as a giant window on the field of play. The fan experience will be enhanced with high-speed elevators, padded club seats and updated restrooms and food stations.
Doak's grand reopening is slated for Sept. 9, a day before the Charleston Southern Buccaneers arrive in town for the Seminoles' home opener. Pirates, beware! Inspired by their new digs, the Seminoles will settle for nothing short of a championship season.
---
Aerial Tallahassee is exploring Tallahassee from the sky and sharing their unique finds with Tallahassee Magazine readers. To see more bird's eye photos of our city, follow them on Facebook or Instagram.