Capitol City Celebrates Children's Week
Learn more about all the upcoming events this March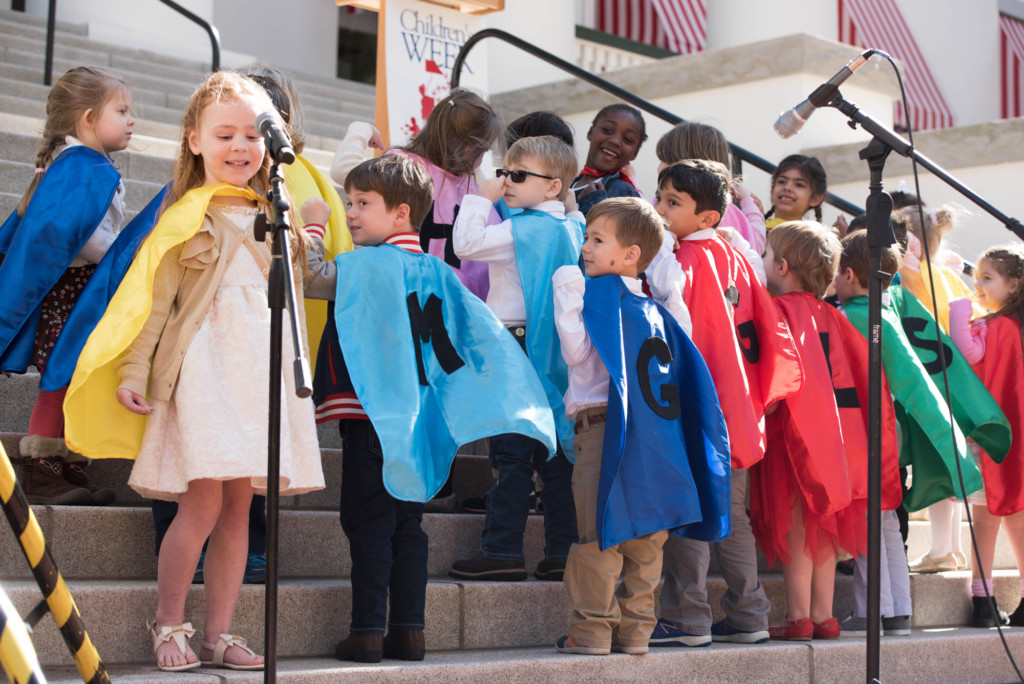 Our children are the foundation of our future, and Children's Week was created specifically to acknowledge and celebrate this fact.
For over 30 years, statewide advocacy groups, organizations, individuals and families have gathered at the Capitol during Children's Week to deliver the message that every child in Florida should be healthy, educated and have the ability to reach their potential.
Children's Week will commence take place from Sunday, March 24 through Tuesday, March 26.
Children's Week kicks off Sunday with the signature event, the "Hanging of the Hands."
At the Capitol Rotunda, thousands of paper cut-outs of children's hands collected from childcare centers throughout Florida will be hung with the intention of reminding policymakers to give a hand to Florida's youngest citizens during the 2019 Legislative Session.
This display of artwork and its message to legislators will remain until Friday, March 29.
Children's Capitol for a Day on the Capitol Courtyard will take place on March 26.
More than 100 Children's Week partners will have exhibitor booths set up for children, parents, caregivers, legislators, community leaders, advocates and media to visit.
Breakfast and lunch will be available.
Children can explore an interactive Storybook Village, where more than two dozen favorite children's stories will come to life.
At 1 p.m., the Children's Trust's Youth Advisory Committee (YAC) will host a Youth Advocacy Workshop inside the Governor's Cabinet Meeting Room.
A Teens Town Hall Meeting will occur from 10–11:30 a.m. inside the Cabinet Meeting Room, hosted by the YMCA Youth in Government Program and the Florida Children and Youth Cabinet.
The Florida Children and Youth Cabinet will host a press conference from noon–12:30 p.m. in the State Capitol Courtyard on the steps of the Old Capitol.
For the schedule of events and to learn more about Children's Week, visit childrensweek.org.