Camellia Oaks Flourishes as Tallahassee's First 55 and Better Community
The homes are perfect for empty-nesters and retirees looking to downsize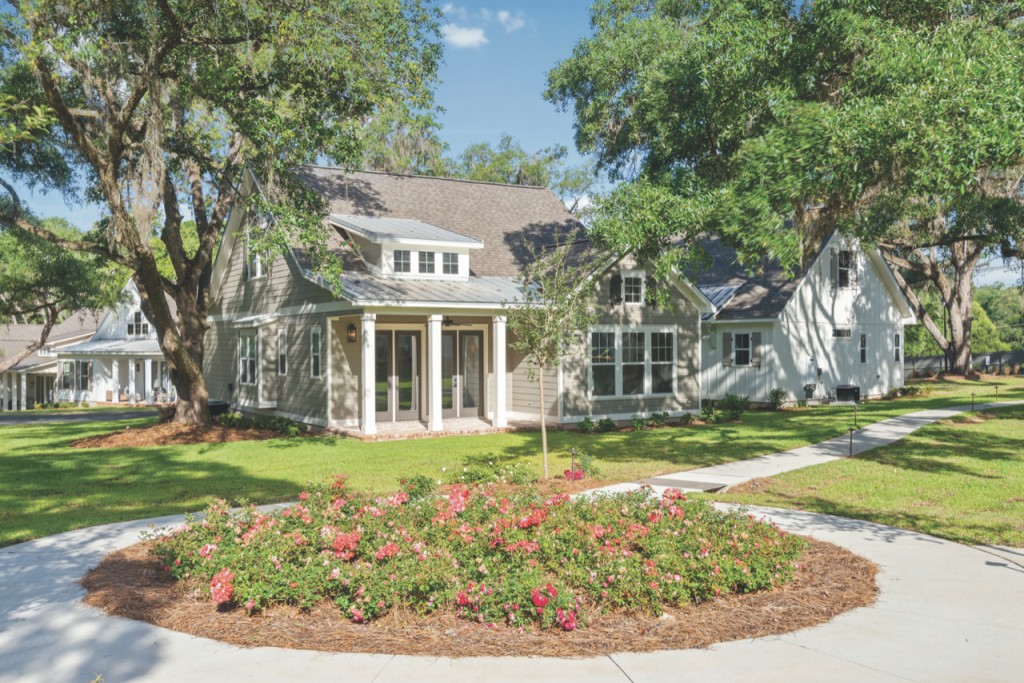 TALLAHASSEE HAS MANY TRADEMARKS — the college town atmosphere, the Capitol, towering live oaks, and it's a city equal parts bustling city and crawling small town. For many years, Jason Naumann, broker and owner of The Naumann Group, saw a gap in the city that needed to be filled. He set out to put Tallahassee on the map as a location to seek solace, with its first "55 and better" community: Camellia Oaks.
In 1993, Naumann moved from Tampa to Tallahassee to attend Florida State University. Within his second week, he called his mother and told her he would never leave Tallahassee. In 1995, he began selling real estate and eventually opened The Naumann Group, which has five locations throughout Northwest Florida.
"Real estate is my passion because it fuels my two largest interests — helping people and creating community," said Naumann. "To me, the best aspect is creating homes that people enjoy, places they really want to live." Throughout the years, Naumann has designed, developed and brought to life some of Tallahassee's most desirable neighborhoods, including the first Southern Living-inspired community in Florida.
For over 10 years, Naumann noticed that community members and clients were craving an exclusively adult community. At the time, no one had been willing to invest in one as it posed too much of a risk. Naumann decided that the demand was strong enough and invested in 130 acres on Mahan Drive brimming with oaks and camellias.
Camellia Oaks, nicknamed "a 55 and better community," mirrors the Southern-style vernacular of Tallahassee with high-end homes that feature light and airy interiors and spacious porches for enjoying the park views and preserved oaks. These homes are nestled amongst the over 100 ancient oaks on the property.
"The single most important aspect for me was to ensure that the homes were built in harmony with the surroundings," said Naumann. "By maintaining the natural elements of the land, it's already such a beautiful and peaceful setting."
The homes range from 1,500 to over 2,000 square feet, perfect for empty-nesters and retirees looking to downsize. The homes are intended to be just that, but the neighborhood's countless amenities — including pool, pickleball courts, bocce ball courts, fitness centers, walking trails, the private lake, an exclusive clubhouse and more — will encourage community members to interact in common spaces.
"With time spent at home at an all-time high, we want our homes to be a place of solace. But we are also craving social connectivity," said Naumann. "I'm hearing many people who say their neighborhoods lack interaction. At Camellia Oaks, the big difference is the people. They engage one another and share commonalities. It's a community that fosters overall health and well-being."
Visit CamelliaOaks.com for more information.