Burritos for a Cause
Moe's locations throughout Tallahassee introduce "Healthcare Hero Wednesdays"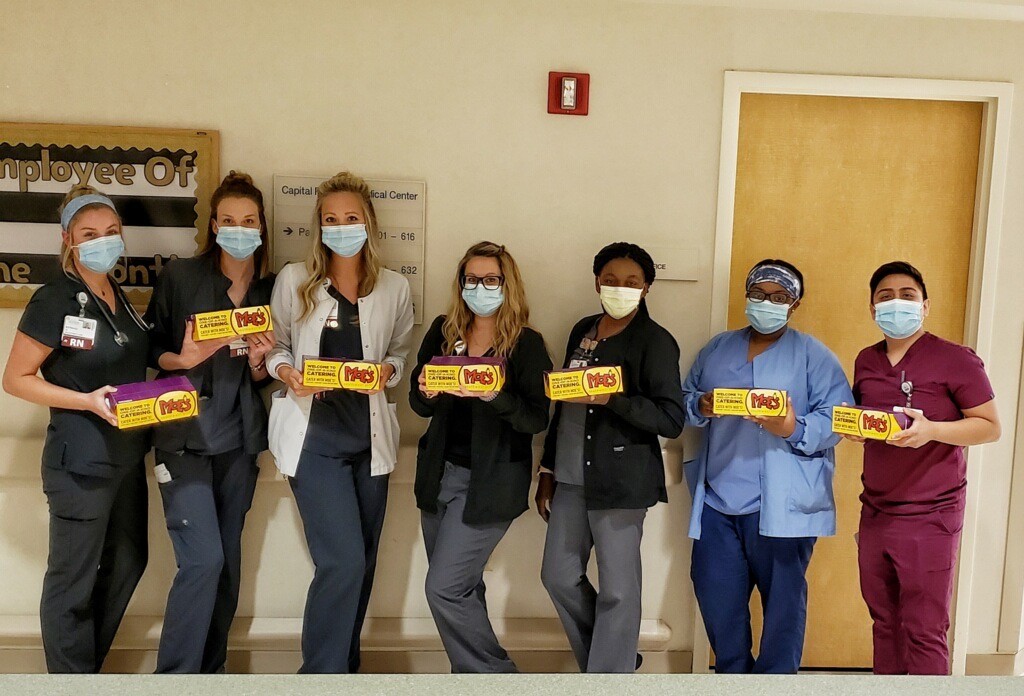 While a smile and a "thank you" can go a long way, so too can a burrito. In an effort to show support for health care workers, Moe's Southwest Grill has begun "Healthcare Hero Wednesdays."
Any time a customer makes their purchase a meal, Moe's donates a burrito to a health care worker. In Tallahassee, the burrito donations specifically go to Tallahassee Memorial Hospital and Capital Regional Medical Center. This initiative began on April 15 and will run until May 6. So far, 1,797 burritos have been donated.
"We wanted to find a way to thank health care workers because it's such a noble profession," said Chris Grooms vice president of operations with Quality Fresca, which owns multiple Moe's locations in Tallahassee. "They care for us with dignity when we are at our most vulnerable, whether delivering our children or healing us when we are sick. We felt the need to give back to those who are selflessly sacrificing for us."
The health and safety of customers and employees has always been a top priority, so Moe's is following all guidelines set by the hospitals and health care facilities when making deliveries — whether that's delivering food or dropping off gift cards for each employee.
The Moe's locations on Mahan and Apalachee Parkway are currently participating, along with the Thomasville location opening May 1. They hope to reopen the other three Tallahassee locations soon.
"Our customers are what have allowed us to keep some of our doors open during this time," said Grooms. "We want to give back to them because we are all going through this unprecedented situation together."
This willingness to give within communities is nothing new to Moe's. For years, they have been providing specials to first responders and engaging graciously with local businesses. Store managers are known for walking into businesses and giving away free food or certificates.
The presence of COVID-19 also sparked the Moe's Market, which initially started in Florida. The program came about in late March and early April as a result of decreased grocery supplies. Moe's stores connected with customers to supplement proteins, vegetables and canned goods from their plentiful supplier to fill voids in the community.
To participate in giving back, visit your nearest Moe's location on April 29 and May 6.