Back in the Swing of Things
Tallahassee Tennis Challenger welcomes fans back to stands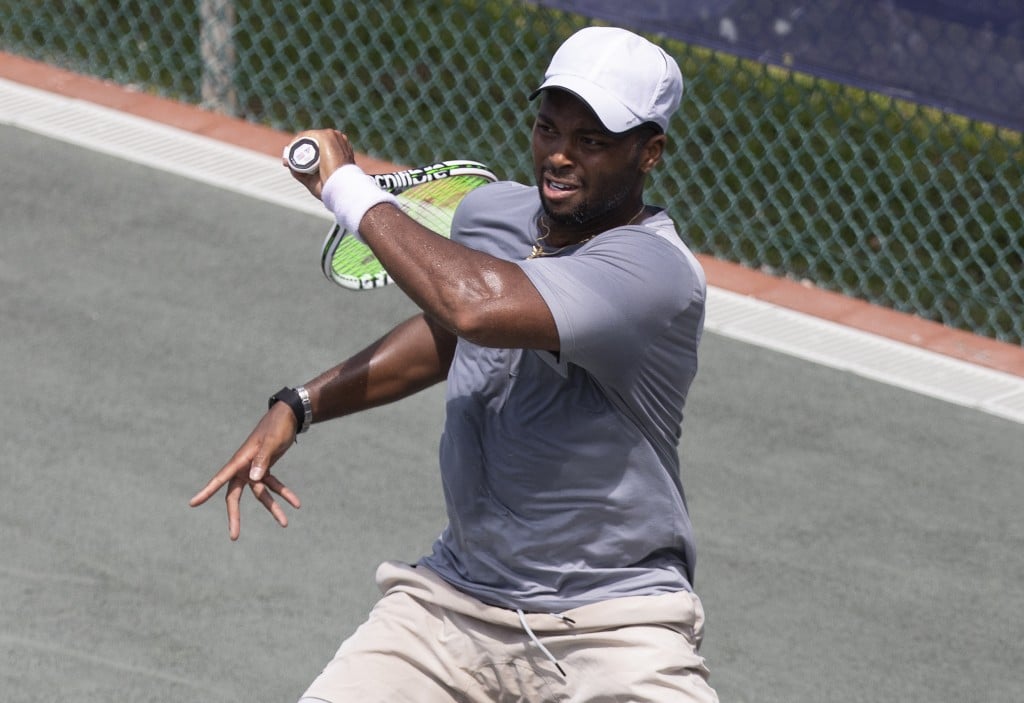 Tennis's overhead smashes, precise passing shots and blistering serves are best experienced live, and the Tallahassee Tennis Challenger will be pleased to welcome fans of the sport back to the Forestmeadows Tennis Complex this month.
For the first time since the COVID-19 pandemic began, the USTA Pro Circuit tournament, scheduled for April 18-24, will be played before live crowds. The event will also be streamed live.
Karen Vogter, tournament director for 18 years, explained that the Challenger serves both to raise funds and promote tennis.
Event proceeds go to the Vogter Endowment for Neuro-Intensive Care at Tallahassee Memorial Hospital, which cares for patients who suffer neurological trauma, require surgical intervention for life-threatening illnesses or have other neurological issues. The fund honors Vogter's late husband, Mark Vogter, who worked as a neurosurgeon in Tallahassee for 10 years.
In 2021, funds generated by the tournament for the Vogter Endowment topped the $1 million mark. This year, the tournament also will benefit the Maria Yealdhall Challenger Tennis Fund, established to support tennis programs and projects throughout the city.
The Tallahassee event with its intimate Forestmeadows venue has served as a model for USTA Pro Circuit Challengers throughout the country.
"I think one of the best things is watching players that you've seen here continue to play the rest of the year and follow their progress as they rise up in the rankings of the tennis world," Vogter said.
For example, Jenson Brooksby was ranked in the 200s in the world when he won the Tallahassee Challenger last year and is now ranked 35th.
More than 300 volunteers, including high school and college students, make the non-profit event possible. Partners in the tournament include the City of Tallahassee Department of Parks, Recreation and Neighborhood Affairs; the Tallahassee Memorial HealthCare Foundation; the United States Tennis Association and the Association of Tennis Professionals.
"I'm most looking forward to having a normal event again," Vogter said. "We look forward to everyone coming out this year to see tennis — and from what I've heard, the fans are ready to be back."
Tickets can be purchased beginning Monday, April 18. Kids under 10 are admitted free. The doubles final will be held on Saturday, April 23, and the singles final will be held on Sunday, April 24.
To learn more about the event visit tallahasseechallenger.com/