Assisi, Italy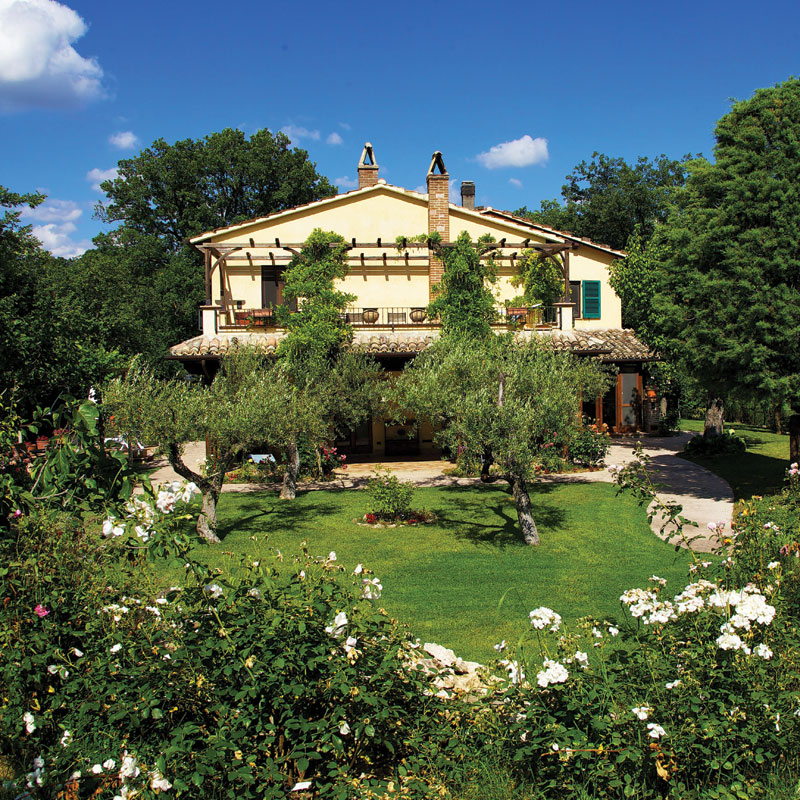 Hailed by Travel & Leisure magazine as one of the world's best retreats, this balmy Mediterranean paradise will have you relaxed and rejuvenated in no time. Enjoy a romantic, historic setting — with all the modern amenities of home.
Eleven years ago, Bruce and Ruth Davis bought a 19th-century farmhouse just outside the Assisi city walls and made it into their very own Italian villa, nestled among 26 acres of organic sunflowers, a vineyard and terraces. With five deluxe bedrooms and six bathrooms, the villa has plenty of space for hosting guests — either friends and family or paying visitors.
The couple has used their home to host travellers and pilgrims from far and wide, says Jackie Lapin of Jackie Lapin Media Relations Consulting.
"During the years they played host to visitors and pilgrims, the couple completed beautifully appointed renovations that also included new electric, plumbing, flooring and refinishing, alarm system, radiant heating, broadband Internet and full garden sprinklers," she explained. "But the Davis' have family in the U.S. and after the years they enjoyed as hosteller in the romantic Italian countryside, they wanted to be closer to home. Now Assisi is up for sale, and the couple want to see it in the hands of someone who will lovingly care for it as they did."
While modern amenities offer convenience, it's the classic, historic touches that make this home so charming. Four terraces and irrigated gardens surround the house, and a garden fountain made from an ancient boulder from Assisi adds a rustic look. There is also an 800-year-old olive tree that still bears fruit and beckons people to the door. A hot spring hot tub and pool site, while not historic, provide the ultimate retreats in this private European oasis — allowing residents to get absolutely lost in the romance.
Quick Look
List Price: $1,200,000 ($313.73/sq ft)
Year Built: 19th century
Square Feet: 3,825
Bedrooms: 5
Bathrooms: 6
More information: assissiproperty.com
(707) 474-4833