Arts and Crafts Fill the Fairgrounds during Tallahassee Museum's Market Days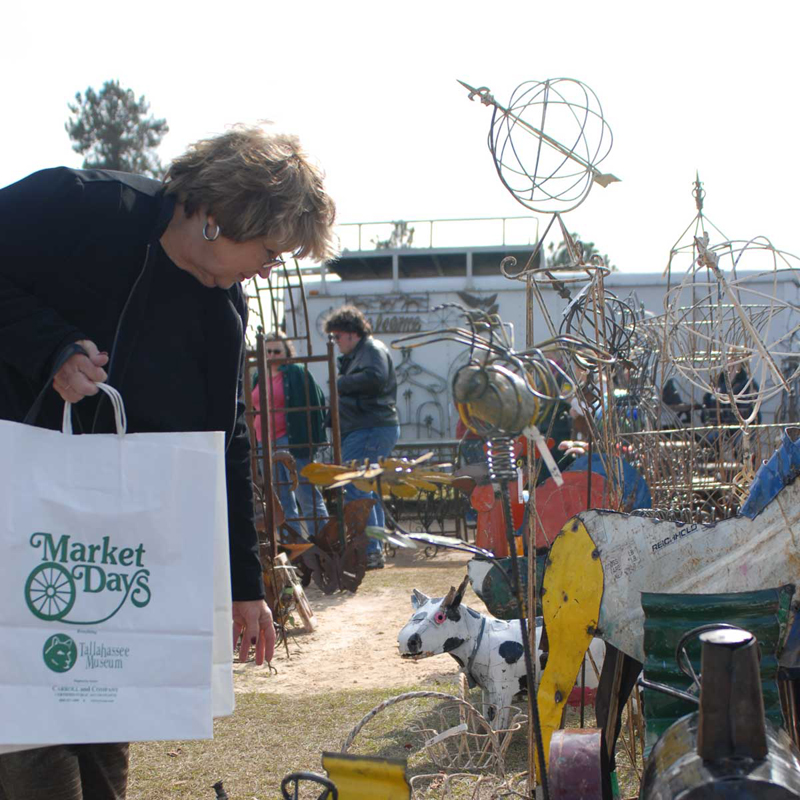 It's that time of year again … the Christmas shopping kickoff for many locals at the Tallahassee Museum's Market Days. You'll see thousands of guests with bags full of gifts walking around the six buildings of the North Florida Fairgrounds. Starting at 10 a.m. on Dec. 6, attendees can enjoy one of the Southeast's largest and best juried arts and crafts shows. This year's show will feature unique, handmade creations from over 300 artists and top-quality craftspeople. These vendors come to Market Days year after year and offer different works including fine arts, country furniture, photography, metalwork, ceramics, stained glass, woodwork, glasswork, dolls, clocks, calligraphy and much more. And art isn't the only thing that brings over 15,000 people to Market Days each year. Many people travel to the arts show for the mouth-watering food and refreshments.
Market Days is one of Tallahassee Museum's biggest fundraisers and has helped the museum promote conservation of regional history, culture and wildlife for over 50 years. Purchase your tickets today! Adults are $6 and children are $4. Or, take advantage of the early bird advance tickets for $25. Learn more about the event and Tallahassee Museums' history on their website.