Acclaimed Vocalist Gina Chavez Performs at Opening Nights
The Latin pop sensation brings the sounds of the Americas in her Tallahassee debut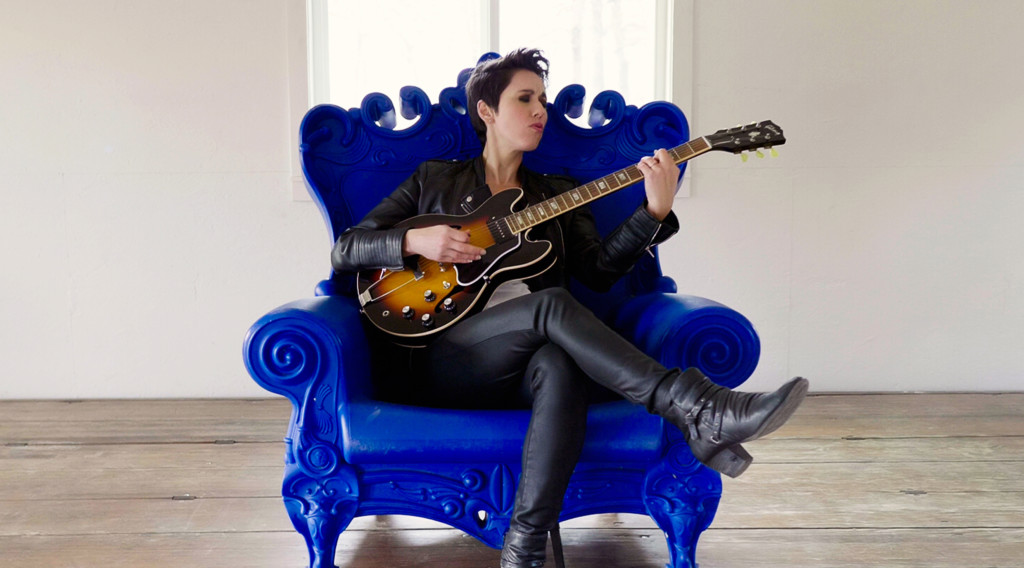 Gina Chavez takes audiences on a passionate journey through the Americas, blending the sounds and rhythms of the region with tension and grace with her signature style of Latin folk-pop.
A 10-time Austin Music Award winner, this bilingual singer-songwriter will perform on Thursday, April 11 at 7:30 p.m. in Richard G. Fallon Theatre.
Her bilingual album Up.Rooted (2015) topped the Amazon and Latin iTunes charts following a national feature on NPR's "All Things Considered" and a "Tiny Desk" concert that made NPR's Top 15 of 2015 and has more than 770,000 views.
In her latest release, Lightbeam (2018), the 2015 Austin Musician of the Year traded her acoustic guitar for a Gibson hollow body.
With classic hooks and a pop aesthetic, the five-song EP showcases Chavez's artistic versatility and intensely personal lyrics that explore the journey and hardships she has faced as a gay woman.
The soulful and diverse songs expand her previous work yet boast the same lively and sophisticated spirit that her fans have grown to love.
Chavez and her band recently completed a 12-country tour as cultural ambassadors with the U.S. State Department, uniting audiences from Texas to Uzbekistan and Venezuela to Saudi Arabia.  
Tickets are $35 and $17 for students. For more information or to purchase tickets for Gina Chavez, visit OpeningNights.FSU.edu, or call 850.544.6500.