2012 Calendar of Events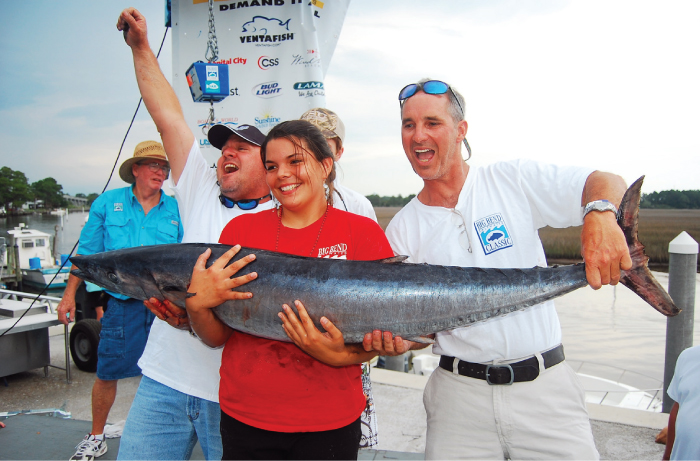 Enjoy art, music, festivals and so much more.2012 Calendar of EventsCompiled by Jason Dehart and Madison Carryl
May 4–Aug. 3
First Friday Fine
Art & Music Series
Come join the fun at First Fridays Art & Music Series. Live music, local artists and a great community atmosphere. First Friday is free and open to the public. Opening reception from 6–7 p.m., followed by music on the porch from 7–11:30 p.m. Held at the Port Inn & Thirsty Goat Bar & Grill, located at the corner of U.S. Highway 98 and Cecil Costin Blvd. in Port St. Joe. gulfalliance.org
 
May 5
Cinco de Mayo Benefit
Join the Sometimes It's Hotter Seasoning Company for a fiesta. Compete in the Annual Salsa-Making Contest and enjoy traditional Cinco de Mayo drinks, margaritas, sangria, beer and wine. Silent auction, live music and fiesta food.  Benefits the Franklin County Humane Society. 4–9 p.m. 112 E. Gulf Beach Dr. (850) 927-5039.
 
May 4–5
20th Annual Historic Apalachicola Home & Garden Tour
All homes on tour this year are more than 100 years old and beautifully showcase the year's theme, "A Passion for Preservation." Preceding Saturday's Home & Garden Tour is an all-day Symposium on Friday, May 4th. Limited tickets are available at $75 for the day's activities and luncheon. Homes will be open to visitors Saturday, May 5 from 10 a.m.–4 p.m. Pre-sale tickets will be available at $15. On the day of the tour, ticket sales will begin at 9:30 a.m. with the purchase price of $20 per ticket. Trinity Episcopal Church. apalachicolahistoric-hometour.org
May 11–12
Kids Win Fishing Tournament

Kids from all around come for a day of fun on the water. Fish from anywhere and bring your catch to weigh in. Prizes awarded in several categories. kidswinfishing.com
 
May 19
22nd Annual
Tupelo Honey Festival 

Arts and crafts of all kinds, food vendors, games, and live music and dancing  at Lake Alice Park in Wewahitchka. Most important of course is the honey. Taste honey samples and buy jars of all sizes to take home. 9 a.m.
Free. (850) 639-2605.
 
June 8–9
Wickerbills
Saltwater Slam 

St. George's own fishing tournament for trout, redfish, flounder and pompano. Or, join in the newly added offshore tournament with kingfish, mahi and snapper. Event starts at 8 a.m. Call Captain Fred Erickson at (850) 229-2710 for registration.
 
June 29–30
Gaskin Park Flathead Catfish Tournament 
Grand prizes and trophies awarded to the top winners
in Wewahitchka. 

floridacatfishclassic.com
 Big Bend Saltwater Classic at the Port St. Joe MarinaJuly 6–8
Big Bend Saltwater Classic
Enjoy Father's Day Weekend dad's way, with a whole lot of family, fishing and fun. North Florida's premier fishing tournament and $135,000 in cash and prizes. Four competitive divisions. Weigh station at the Port St. Joe Marina. (850) 227-9393. saltwaterclassic.com
to register.
July 27–28
8th Annual Mexico Beach Marina Offshore Classic
This two-day offshore fishing tournament features prizes for big catches including king, wahoo and dolphin. Mexico Beach. Early morning to 5 p.m. $150 entrance fee. Register online at mexico-beach.com
or call (850) 648-8900.
 
Aug. 7
National Lighthouse Day
Come celebrate the passage of an act of Congress to establish and support lighthouses, beacons, buoys and public piers. Climb the Cape St. George Lighthouse between noon and 5 p.m.
Aug. 17– Sept. 10
St. Joseph Bay Treasure Hunt Scallop Drop

One hundred prize-winning golden scallops are dropped in St. Joseph Bay, and one lucky scalloper will have the chance to win the $20,000 grand prize! Free. Call (850) 229-7800 for more details.
 
Aug. 24–25
16th Annual MBARA Kingfish Tournament
Mexico Beach Artificial Reef Association is dedicated to artificial reef deployment, research and public education. This year's tournament includes wahoo, spanish and kingfish. Captain's Party will be at Veteran's Memorial Park at 3 p.m. on the 24th. Tournament and weigh-in will be the 25th. Prizes awarded in several categories. Pre-registration online, at Port St. Joe Marina or Mexico Beach Marina. (850) 648-4354. mbara.org
 
Sept. 8

Beach Blast
Sprint Triathlon
& Duathlon
A favorite course for the race enthusiast. Athletes will run, bike and swim in a race of speed and endurance. After the race the fun continues at Beacon Hill Park with food and drinks to celebrate the day. Race begins at 7 a.m. beachblasttriathlon.com
 
Oct. 5–7
Franklin County
Oyster Festival
A family festival on St. George Island and in Eastpoint to highlight the county's seafood heritage. There will be a fishing tournament, educational displays on marine life, free concerts, a 5K run, a shucking contest, an afternoon of children's activities and lots of fresh seafood. (850) 927-7744. oysterfestivalfc.com
 
Oct. 6

Friends of
St. Joseph Bay Preserves Bay Day
Shrimp Boil
The Friends of St. Joseph Bay Preserves invites you to join them to enjoy their biannual Shrimp Boil and Open House. This fundraiser serves up great food and music as well as guided tours of the preserve. Simmons Bayou. 11 a.m.–2 p.m. stjosephbaypreserves.org
 
Oct. 6

14th Annual Art &
Wine Festival
Fine wines, great food, live auction, musical entertainment and art,
of course. Mexico Beach.
mexico-beach.com
 
Oct. 19–21

Blast on the Bay Songwriters Festival

It's that time of year for Florida's Forgotten Coast to once again play host to a group of musicians and songwriters direct from
the streets of Nashville. Festival performers will consist of approximately 15–20 musicians. blastonthebay.com
Oct. 29
Ghost Walk
Hauntings will abound in Apalachicola at the Historic Chestnut Street Cemetery. Local historians from the Apalachicola Area Historical Society will take on the character of several notable inhabitants of the cemetery
to tell the tale of life here more than 100 years ago. 7–9 p.m. Contact Tom Daly at thmsdaly@aol.com
 
Nov. 24

A Hometown Christmas
Kick-off the season with a lighted Christmas Parade, tree lighting, Santa and all the festive entertainment in downtown Port St. Joe. (850) 227-1223. gulfchamber.org
 
Dec. 31

Celebrate
Safe-Celebrate Twice
Ring in the New Year twice by starting in the Eastern Time Zone in Port St. Joe and St. Joe Beach, then travel west just five minutes to Mexico Beach and start over in the Central Time Zone. For more information call the Gulf County Welcome Center at (850) 229-7800.