10 Performances You Don't Want to Miss This Fall
From musicals to the circus, here's everything to add to your calendar.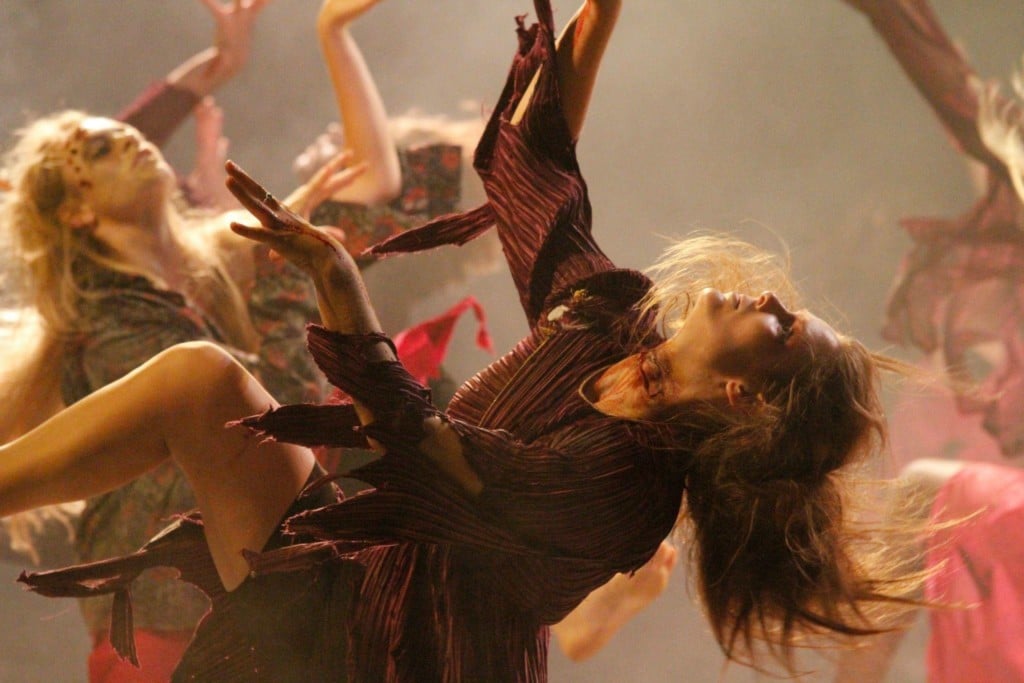 1. Hiplet Ballerinas
Thursday, October 3, 2019 | 7:30 – 10:30 p.m. | Ruby Diamond Concert Hall
"Hiplet – a play on "hip hop" and "ballet" is changing the dance landscape with their fusion of classical pointe technique and a variety of urban dance styles. Rooted in communities of color, Hiplet performances showcase bright, colorful costumes, familiar music, and their trademark sass, hip movements, and struts."
2. Chicago
October 11-27, 2019 | times vary | Florida State University Fallon Theatre
The roaring 20s is an era of jazz, bootleggers, and….celebrity criminals? Velma Kelly and Roxie Hart are the newest members of the Cook County Jail. Represented by the manipulative attorney, Billy Flynn, these two rival murderesses vie for the spotlight, public sympathy, and acquittals. Which one will capture the hearts of the media machine and which will fade into the shadows? With one show-stopping-song after another, it would be a crime to miss this musical spectacular.
3. Moon Over Maclay
Sunday, October 13, 2019 | 6:00 – 9:00 p.m. | Alfred B. Maclay Gardens State Park
Bring a blanket, a few snacks and enjoy a lovely evening on the lawn of Maclay Gardens. Accompanied by a live jazz performance, it is sure to be a night to remember.
4. FSU Flying High Circus Halloween Show Series
October 18- 27, 2019 | times vary | Jack  Haskin  Circus Complex
A newer tradition under the Big Top, the circus puts on a Halloween themed show each October. The community is invited to attend this fun and spooky yet family-friendly production of zombies breaking into dance and skeletons flying through the air. Do not miss this one of a kind performance that is sure to be a thriller.
5. ZZ Top 50th Anniversary
Wednesday, October 23, 2019 | 7:30 – 10:30 p.m. | Donald L. Tucker Civic Center
Rock and Roll Hall of Famers ZZ Top are celebrating their 50th year with a massive North American tour from coast to coast and border to border.
6. Murder on The Orient Express
October 24 – November 10, 2019 | times vary | Theatre Tallahassee
Just after midnight, a snowdrift stops the Orient Express in its tracks somewhere in the forests of Yugoslavia. The luxurious train is surprisingly full for the time of the year, but by the morning, it is one passenger fewer. An American lies dead in his compartment, stabbed a dozen times, his door locked from the inside. Isolated and with a killer in their midst, detective Hercule Poirot must identify the murderer – before he or she decides to strike again.
7. Halloween Symphony Spooktacular
Friday, October 25, 2019 | 6:00 – 9:00 p.m. | Cascades Park
Wear your favorite costume and enjoy an evening of trick-or-treating, food trucks and spooky music! Trick-or-treating starts at 6:00 pm and the concert begins at 7:00 pm.
This event is free to the public
8. The Importance of Being Earnest
November 1-10, 2019 | times vary | Florida State University Fallon Theatre
John Worthing is living a double life. To escape his responsibilities in the countryside, he creates a fictitious brother whom he must go to the city to rescue. While in the city, he changes his name to Ernest to woo and impress his love Gwendolen. All is going well until his best friend discovers his duplicitous identity and decides to try it for himself. Filled with love, comedy, and mistaken identity, it is sure to leave you laughing from beginning to end!
9. The True Story of the Three Little Pigs
November 21-24, 2019 | times vary | Florida State University Fallon Theatre
Did the Big Bad Wolf really huff and puff and blow those houses down? Was he really big and bad? There are always two sides to every story and Alexander T. Wolf is ready to set the record straight. Join in this wild courtroom adventure to find out what really happened that fateful day. You be the judge in this hilarious, musical delight based upon the popular children's book.
10. An Evening of Dance
November 22 and 23, 2019 | 7:30 – 9:00 p.m. | Nancy Smith Fichter Dance Theatre in Montgomery Hall, located on the FSU campus
The performance will feature four works spanning a range of dance genres from contemporary ballet to post-modern explorations of current societal concerns demonstrating students' and faculty's commitment to versatility, research and excellence in the field of dance.