Vet & Pet Profiles: North Florida Animal Hospital
Fostering relationships with clients and their pets since 1955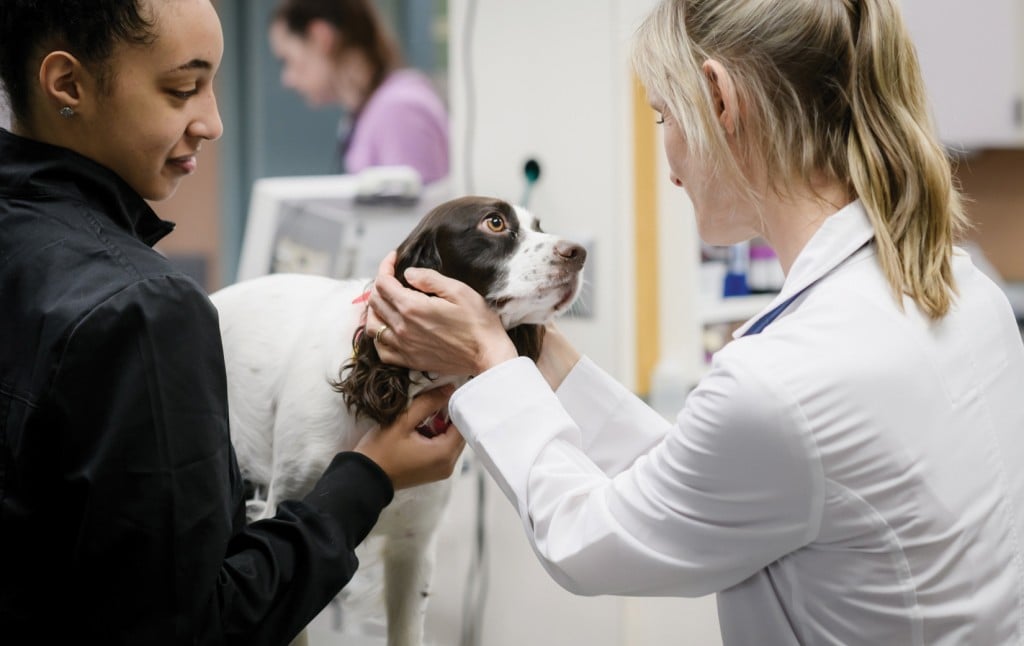 Focusing on household pets, exotic pets and reptiles, the 10 veterinarians at North Florida Animal Hospital offer services including wellness and preventive care, dentistry and boarding. Diagnostic services include a full range of laboratory testing as well as ultrasound, soft tissue surgeries, orthopedic surgeries and much more. As an American Animal Hospital Association (AAHA) certified hospital, NFAH adheres to the highest standards in customer care, animal safety and patient care. They are also recognized as a Gold Standard Cat Friendly Hospital.
The hospital, established in 1955, has for many decades maintained its reputation as providers of high-quality care. The doctors and support staff are familiar faces, many having worked at the hospital for 10 years or more. Comfort and connection keep clients coming back with their furry, feathered or scaled friends.
"All of our vets are highly skilled and intelligent, but what I believe keeps clients coming back for years and traveling far to see us is the client and patient care communication," said Christy Valentine, DVM, CCRP. "Knowing our clients is just as important as knowing their pet because in a sense, we are treating both. The pet and human bond is that strong."
The triad of pet, vet and client is a vital relationship in the life of a pet. NFAH veterinarians value each pet, whether it's a child's first kitten or a widow's companion. They approach each visit with the compassion and communication needed to bring about optimal outcomes.
NFAH's caring approach extends to the community at large. NFAH works with the nonprofit organization Be The Solution to spay and neuter more than 1,000 animals each year. By donating time and services, NFAH veterinarians help control animal populations and ease pressure on shelters.
"As a staff, we invite our clients and their pets into our family because pets are family, too," said Dr. Valentine. "We see patients as puppies and kittens and get to care for them and ensure their health for their entire lives. That's the best part of what we do."
2701 N. Monroe St. | (850) 385-5141 | NFLAH.com