Top Pet Contestant: Tank
K-9/American Bulldog mix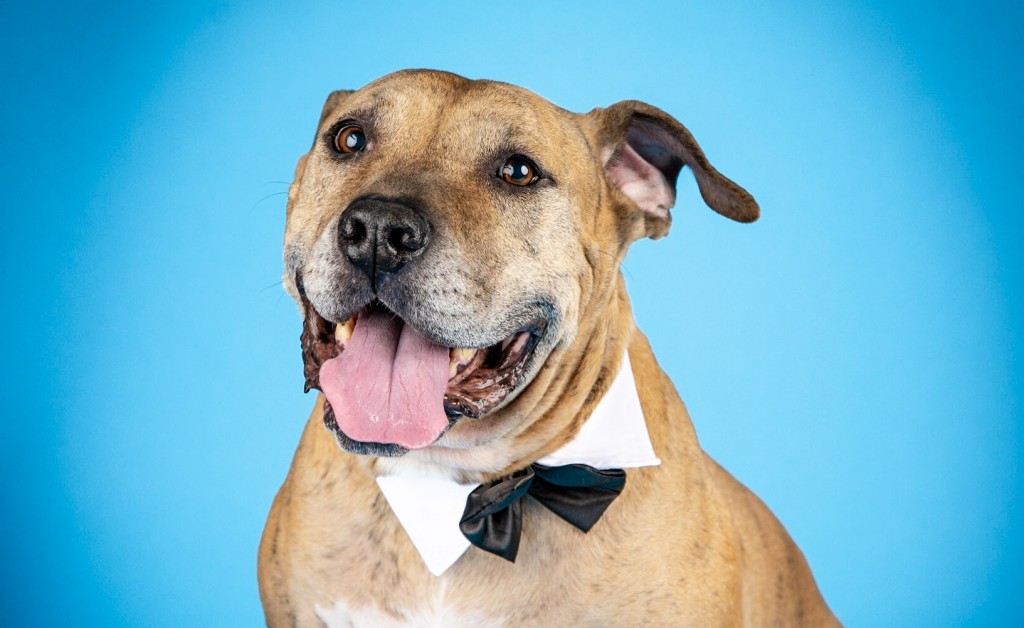 Pet Name: Tank
Age: 8
Description/Color: Tan with light Brindle markings
Species/Breed: K-9/American Bulldog mix
Neighborhood: Woodville
Favorite Play Spot: Anywhere with people and/or dogs
Best Word to Describe Him/Her: Loving
Unusual Talents/Characteristics: Tank does not bark. I've heard a single bark no more than 5 times in 3.5 years. It was always to say hi to a new dog.
Why should your pet win? Tank loves everyone and everything. Tank was adopted from the Tallahassee Animal Service Center on May 9, 2017. We fostered him in February during his heartworm treatment. He then participated in the HART program at Wakulla Correctional Institution. This is a 12 week inmate lead basic obedience training program done while the dogs continue to recover from heartworm treatment. He has helped our family foster MANY kittens, puppies, and dogs in the past few years for local rescues and the Tallahassee Animal Service Center.
Anything else we need to know? Tank is a certified Animal Therapy pet through Tallahassee Memorial Hospital's animal therapy program. We have not participated in the animal therapy program in several months due to COVID. However, the animal therapy program continues to offer many visits through digital avenues such as the READ program. The program has recently started outdoor no contact visits in the Tallahassee Healing Garden as well. Tank's mom fights Depression and Anxiety and doesn't cope well with one on one visits so we anxiously await the return to "normal". Tank and mom loved visiting the lobby at the Children's Home Society to offer support to children visiting their therapist. Tank's more recent therapy has been greeting and visiting students at Woodville School.