Top Pet Contestant: Gabriel
Domestic medium hair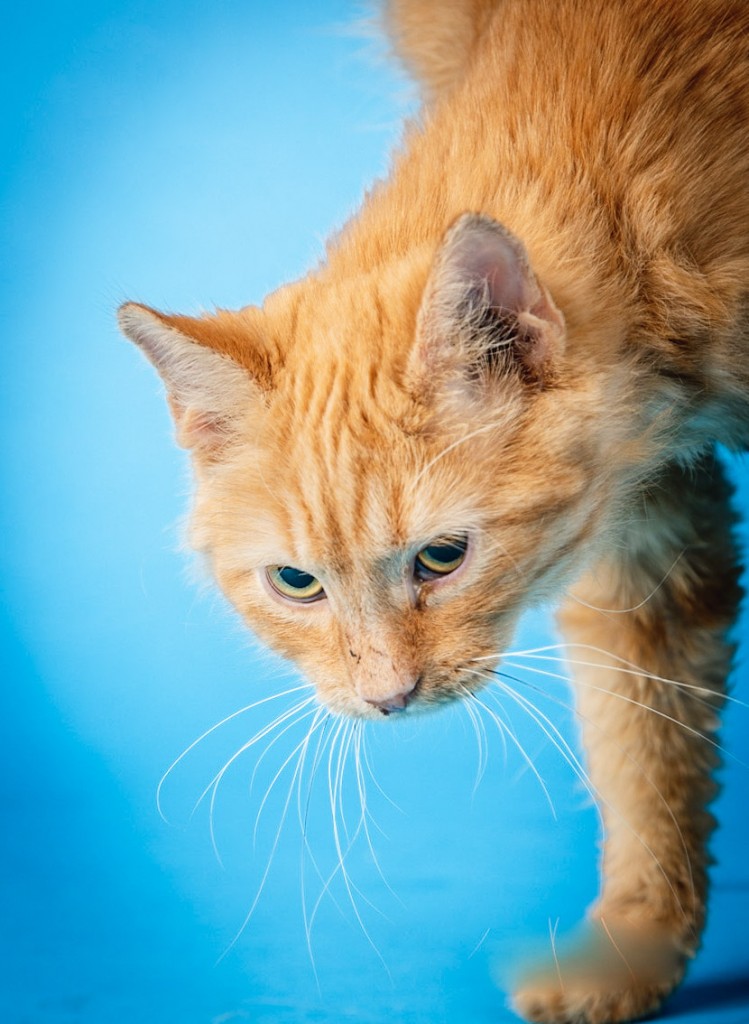 Pet Name: Gabriel
Age: 1yr
Description/Color: Orange tabby
Species/Breed: Domestic medium hair
Neighborhood: College town
Favorite Play Spot: Fat Cat Cafe
Best Word to Describe Him/Her: Blessed
Unusual Talents/Characteristics: Shy, and requires patience and love and time to understand not all humans will hurt him.
Why should your pet win? So many of the pets in Tallahassee are rescues and there are so many more animals in need of rescuing, Gabriel is the perfect example of how and why Tallahassee needs to turn its attention to spay and neuter and protect our animals from the suffering that Gabriel experienced. A rescue kitty would be a wonderful representation of the forward progress Tallahassee is making in animal welfare.
Anything else we need to know? Gabriel is available for adoption. He suffered from scabies infestation and could not see from the number of scabs in his eyes, head, and neck. He healed quickly with a single dose of revolution. But at first glance, you would have thought he was on death's door. His suffering was apparent, but the rescue got him the help he needed and he is a beautiful thriving kitty.