The Appeal of Allure Laser MediSpa
Winterize your skin and prep for all the seasons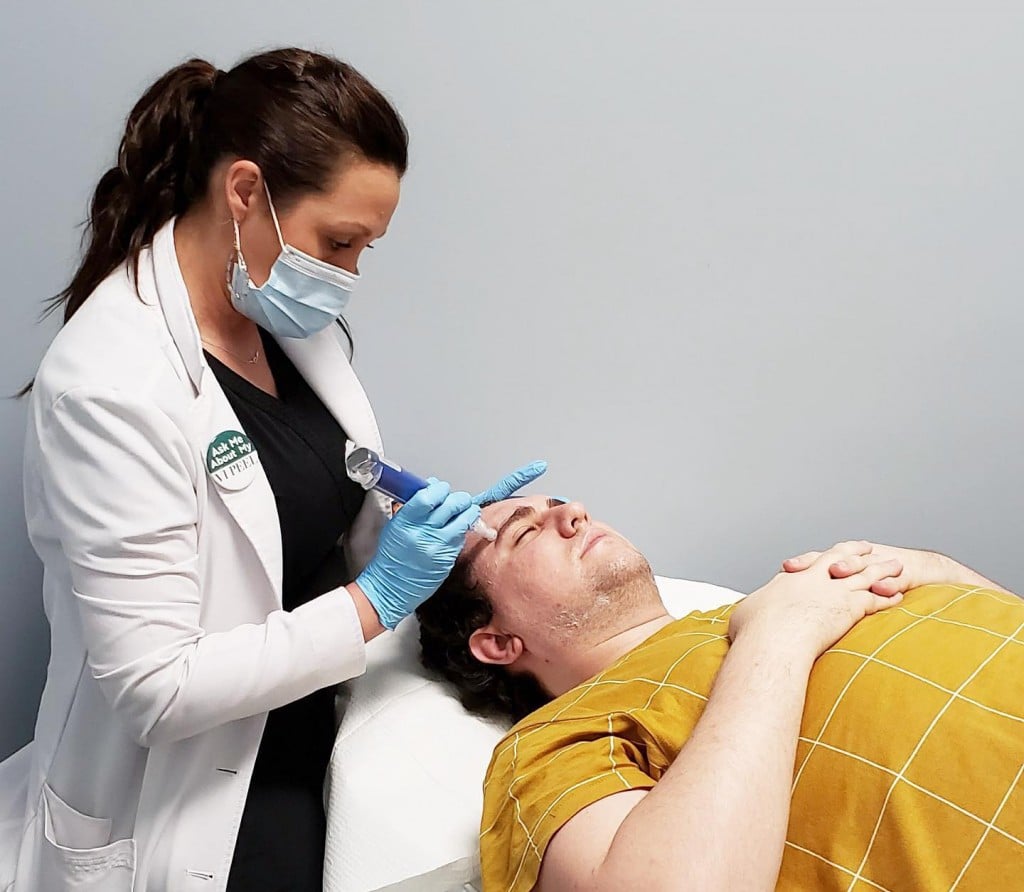 When we think of the seasons, we equate spring with growth, summer with fun, fall with change and winter with a sense of stagnancy. When it comes to winter and your skin, that doesn't have to be the case. Allure Laser MediSpa suggests the winter months are some of the best to invest in your skin.
Servicing Tallahassee for a decade, Allure Laser MediSpa is staffed by nurse practitioners and a registered nurse. The atmosphere of the office is that of a spa — but with state-of-the-art medical treatments available. Services include Botox, fillers, microneedling, PRP, laser hair removal, cryotherapy, chemical peels, IV hydration therapy and more.
While it's true that people are most cognizant of skin concerns during the summer months — whether it be burns, freckles or wrinkles caused by the sun — winter is the time to refresh and revitalize skin.
"Winter in Tallahassee provides a break from direct sunlight, which makes it a great time to do treatments that are harder to do in the summer, such as lasers and peels," said Luisa Wondra, MSN, APRN, FNP-BC, nurse practitioner and business manager at Allure Laser MediSpa.
As a result of peels and lasers removing dead or damaged layers of skin, patients must stay out of sunlight for a while after the procedure. The dry air and lack of moisture make winter a prime time for peels, which revive dehydrated skin by removing dead cells and generating new skin.
Staying adequately hydrated during dry winter months is important to every aspect of health. That's where IV hydration can assist. Vitamin C and zinc treatments are used for cell turnover and overall internal and external health.
"What sets us apart is we like to focus on your individual goals to come up with a treatment plan, and from there we can even establish a multi-modal approach," said Wondra.
Whether you are seeking a skin care plan, interested in a chemical peel or want to try Botox, each patient is invited to a consult in which their concerns, health and medical history are considered.
"People come in wanting to look more youthful, healthy and glowing," said Wondra. "We help them achieve a look that is their best natural self — well-rested, happy and vibrant. Allure is who we want patients to think of when they want to look and feel good."