Spring And Summer 2020 Jewelry Trends
Let's Mix and Stack! Summer Style Suggestions from The Gem Collection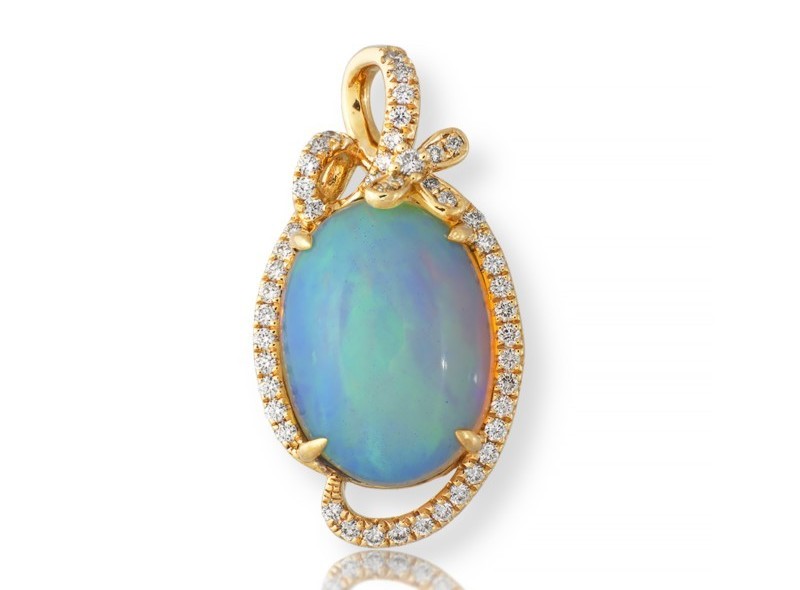 Spring and Summer 2020 Jewelry Trends are here. Whether you are in very casual "quarantine style" attire, work attire, work-from-home attire or transitioning from home to a quick run out, this season's jewelry trends can really take your style up a notch in a very minimal and easy way.
High Collar Necklaces: Think 14 inch chains with a favorite pendant.
Chunky Gold Chain Necklaces: Chunky is the key here, whether it's one chunky chain necklace or multiple layered chains to create a chunky look.
Mix And Clash Metals: No need to fixate on being matchy-matchy.
Sculpture Like Earrings: Abstract shapes create interesting movement on one's ears.
Stacked Bangles: Arm candy is back, and the more the better.
Opals: A stone of choice creates a beautiful shimmer under that hot sun.
Odd Shaped Pearls: The opposite of the perfectly round classic pearl.
Chain Links: The classic chain link boasts various sizes, from rings and earrings to necklaces.
Colorful Jewelry: Featuring 3-plus colors on one piece.
Charm bracelets: With endless charms as an option, these bracelets make for great gift-giving and story-telling.
Silver: Gold has been trending for a while, so silver is now getting a turn.
Beaded Jewelry: It's beaded jewelry — but made out of various materials, such as gemstones.
So whether you are taking business calls via Zoom, working part-time in the office or simply staying at home, adding a couple pieces of jewelry to your day can create a nice addition to your attire and — most importantly — to your day. All these trends and more are available at The Gem Collection, 3501 Thomasville Road in Tallahassee or online at GemCollection.com.
What trends will you acquire this season?