The Gem Collection Wishes You a Sparkling Holiday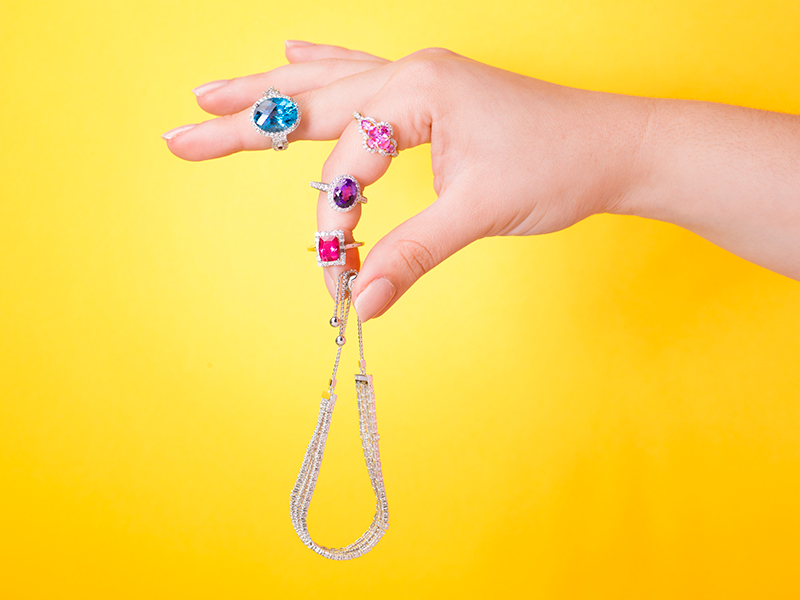 MERRY AND BRIGHT
Whether it is a special Christmas Eve, New Year's Eve or Valentine's Day, no guy can go wrong with a simple 1 carat diamond solitaire! Both natural and lab grown diamonds are available.
Priced from $1,895 and up.
---
WRITTEN IN THE STARS
14K .35ct Shooting Star Earrings
It's written in the stars that she will LOVE this gift!
And priced at just $850, you will too!
---
FOLLOW YOUR HEART
14K .21ct Diamond Arrow Necklace
From Cupid's bow straight to her heart, this arrow necklace will hit its mark!
So beautiful and just $499.
---
HER NEW FAVORITE
Sterling Silver with 18K Gold Overlay Pendant and Chain
Beautiful necklace by Spanish Designer Jorge Revilla from his Venice Collection — can you visualize the rippling water?
Priced at $299.
---
SPARKLE AND SHINE ON
14K Rose Gold Morganite and Diamond Pendant
This beautiful Morganite stone was named after the Financier J.P. Morgan in honor of his financial support of the arts and sciences. Good karma!
Priced at $3,200.
---
ENDLESS LOVE
14K .21ct Diamond Band
With so many weddings and anniversaries happening between December and February, this may be the perfect gift! This band is a perfect fit with most engagement rings!
Priced at $990.
---
TRUE BLUE
Beautiful Blue Zircon and Diamond Ring
This ring features a 10.39ct Blue Zircon. This rare and exotic gem is considered Cambodia's gift to the world! It is accented with .37cts of fine diamonds.
Priced at $5,200.
---
LOVE IS IN THE AIR
14K Fine Enamel and Diamond Dragonfly Necklace
Did you know that dragonflies symbolize hope, change, love and happiness? This one will make someone very happy!
Priced at $1,950.
---
The Gem Collection
3501 Thomasville Road | (850) 893-4171 | GemCollection.com
All items shown are available at The Gem Collection or gemcollection.com. *One of a kind and limited edition jewelry are subject to prior sale.
---