Preventing and Treating Maskne
Estheticians and dermatologists are working diligently to provide resources and information to those experiencing acne caused by masks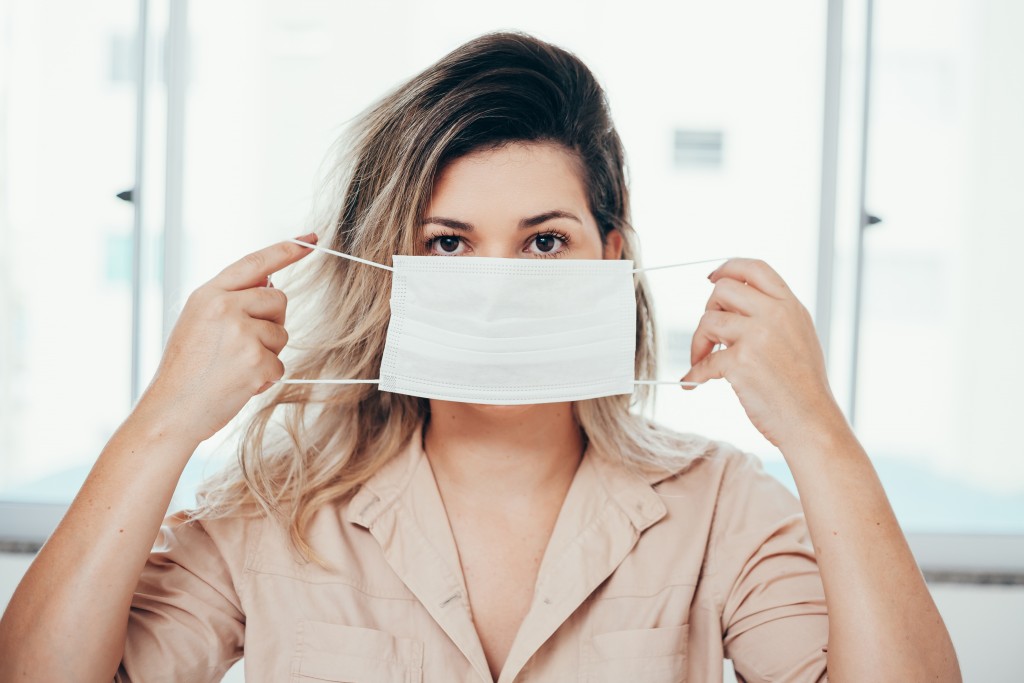 With mask use being mandatory throughout the United States, it is likely you have heard the term "maskne" or experienced it yourself. This form of acne on the chin, cheeks and nose might make you want to hide behind a mask forever, but Tallahassee Plastic Surgery Clinic provides ways to combat and prevent maskne.
Maskne is a result of the mechanical friction of fabric against the skin causing irritation and inflammation. Moisture caught inside of masks from breathing, sweating and humidity can all impact the pores contributing to acne.
With Florida's heat and humidity staying a fact of life and masks remaining a part of our wardrobe for the foreseeable future, estheticians and dermatologists are working diligently to provide resources and information to those experiencing acne caused by masks.
Tallahassee Plastic Surgery Clinic esthetician Heather Feinberg recommends choosing the right mask as a preventative measure. Lightweight cotton or silk masks are gentler options that create less friction.
It's essential to have multiple masks on hand that way you are not reusing dirty masks or to ensure you don't run out of masks during laundry sessions. Feinberg states that washing your masks frequently is one of the most important preventative steps you can take. Using dye free and fragrance free detergents and fabric softeners is a wise decision because scents and dyes can often lead to irritation.
You should be washing your face once if not twice a day. With mask use, you might be tempted to wash your face more than twice, but Feinberg warns against overwashing because it can strip the skin of its natural barrier.
Wash your face morning and night with a gentle cleanser, and then use spot treatments on acne. Feinberg recommends Skinceuticals Blemish + Age Defense, an oil-free serum that reduces acne. The salicylic acid and glycolic acid present in the serum work in unison to treat irritation and inflammation.
"It's best to be minimal on makeup and educated on your skin-care choices when wearing a mask," said Feinberg. "The products you use always make an impact on your skin, but even more so when exposed to new irritants such as a mask."
Feinberg encourages seeking out an oil-free moisturizer to nourish dry skin while preventing further spread of acne. If you can, avoid wearing heavy makeup, especially underneath your mask.
A natural preventative measure is to combine a few drops of tea tree essential oil with water in a spray bottle and spritz it on your skin or your mask. Tea tree oil naturally contains antibacterial properties, helping to lower the chances of acne.
Even when shielded behind a mask, you should feel confident and comfortable with the skin you're in. The professionals at Tallahassee Plastic Surgery Clinic provide advice and solutions in order to ensure maskne is one less stressor you have to worry about in 2020.
Tallahassee Plastic Surgery Clinic
2452 Mahan Drive, Suite 101, Tallahassee, FL 32308
850.877.2126  |  TLHPlasticsurgery.com
Our Physicians
Dr. Alfredo Paredes  |  Dr. Larry Harper  | Dr. Jeffrey Rawlings