Natural Wonders
Northwest Florida's flora, fauna and seascape renew all who visit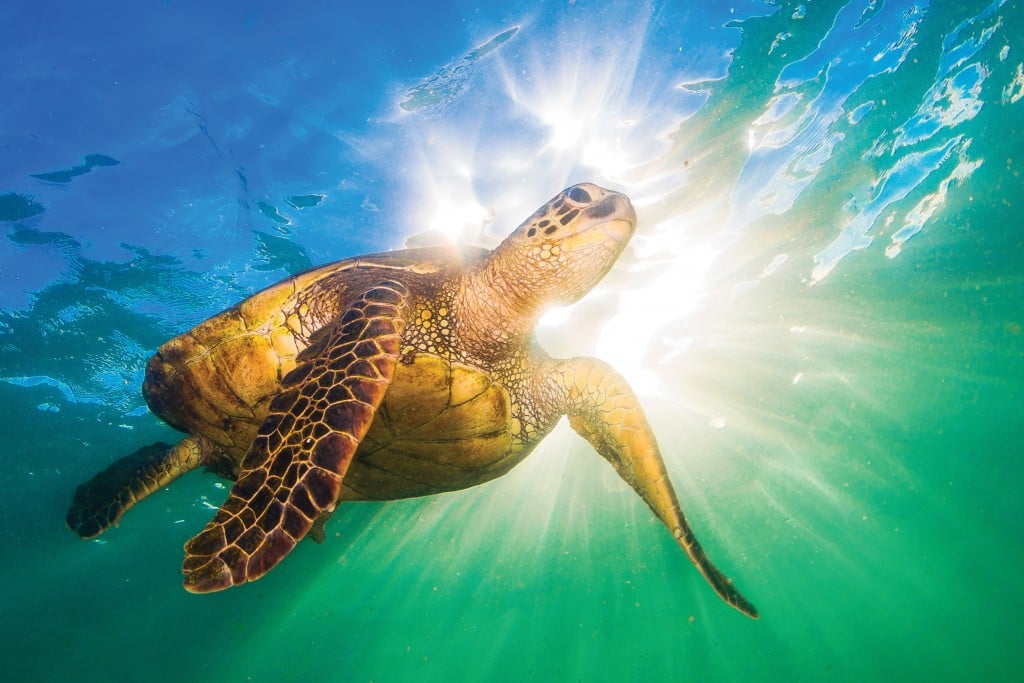 In years following the Great Depression, the tourist industry along Northwest Florida's Gulf coast developed first on the strength of the fine fishing available. Decades before there were condos, fishing camps and lodges proliferated and were frequented by anglers who loaded up on mackerels and bottom fish. But the beach, itself, would not be overlooked for long, and destinations began to promote themselves as places to enjoy good fishing — and good bathing. Historian Harvey H. Jackson III has noted that "bathing" did not become "swimming" until the 1940s, when the former was linked to hygiene and the latter to exercise. Always, the Gulf and the ribbon of sand that separates it from the piney woods have been restoratives, embellished by the presence of magnificent coastal life.      
The Beach
Geologists believe the process that created our beaches began 2,000 years ago, when Appalachian Mountain rock, worn by wind and rain, was carried south by rivers. During its journey, that rock was tumbled and crumbled by the water until it was reduced to the smooth quartz crystals that make up our sugar-white sand beaches.
Sand Dollars
Indigenous to local waters, these fragile sea creatures propel themselves using an internal vascular system. Usually found buried under a layer of sand near the shoreline, sand dollars are often unearthed by people digging their toes into the sand as waves recede.
Sea Turtles
Sea turtles inhabit the northern Gulf from May through August. Of the eight species worldwide, five are found in Florida. During the late summer and early fall, turtle eggs hatch and spill hundreds of young sea turtles onto the beach. Guided by moonlight, the hatchlings enter the Gulf and begin their lives at sea.
Bottlenose Dolphins
A symbol of good luck to sailors since ancient times, the bottlenose dolphin is not a fish, but rather a mammal. As often as they are seen off Gulf shores, they elicit cries of delighted onlookers. "There's a dolphin! Right there. Another one!"
Pitcher Plants
Once plentiful in the Southeast, these carnivorous plants are now endangered. They survive by attracting insects that tumble into their vase-shaped pitfall leaves. They are easily spotted in the spring, given their yellow flowers.
Butterflies
Wildflowers bloom along the Northwest Florida coast every day of the year and attract migrating monarch butterflies in the fall and spring.
Oak Forests
Live oak acorns are a food source for many animals, and the trees' broad, Spanish moss-covered branches are home to many forest creatures. Unlike most oak trees, which lose their leaves in the fall, the live oak keeps its leaves year-round.
Bald Eagles
Among the 50 states, Florida has a bald eagle population that is second only to that of Alaska.
Brown Pelicans
A great fisherman, this bird glides over shallow waters looking for food, then dives into the water, filling its pouched beak with saltwater and, when things go right, fish.
Sand Dunes
Dune systems provide a first line of defense against storm surge. Sea oats, with their deep roots, help stabilize and build them.
Gulf Coast Lupines
An endangered plant that grows on the sand dunes, it has striking blooms of brilliant blue in the spring. In the fall, golden aster, as it's commonly called, signals the approach of winter.
Ghost Crabs
These nearly colorless crustaceans dart from their holes in the sand near the water's edge and feed on bits of seaweed and other detritus.
Ospreys
This coastal raptor has yellow eyes, a white head with a distinctive black eye stripe, and a wingspan of five feet. Also known as fish hawks, ospreys have long legs and large feet with specialized barbs on the pads, hooked talons and a reversible outer toe, allowing them to easily grasp fish.