5. Murphy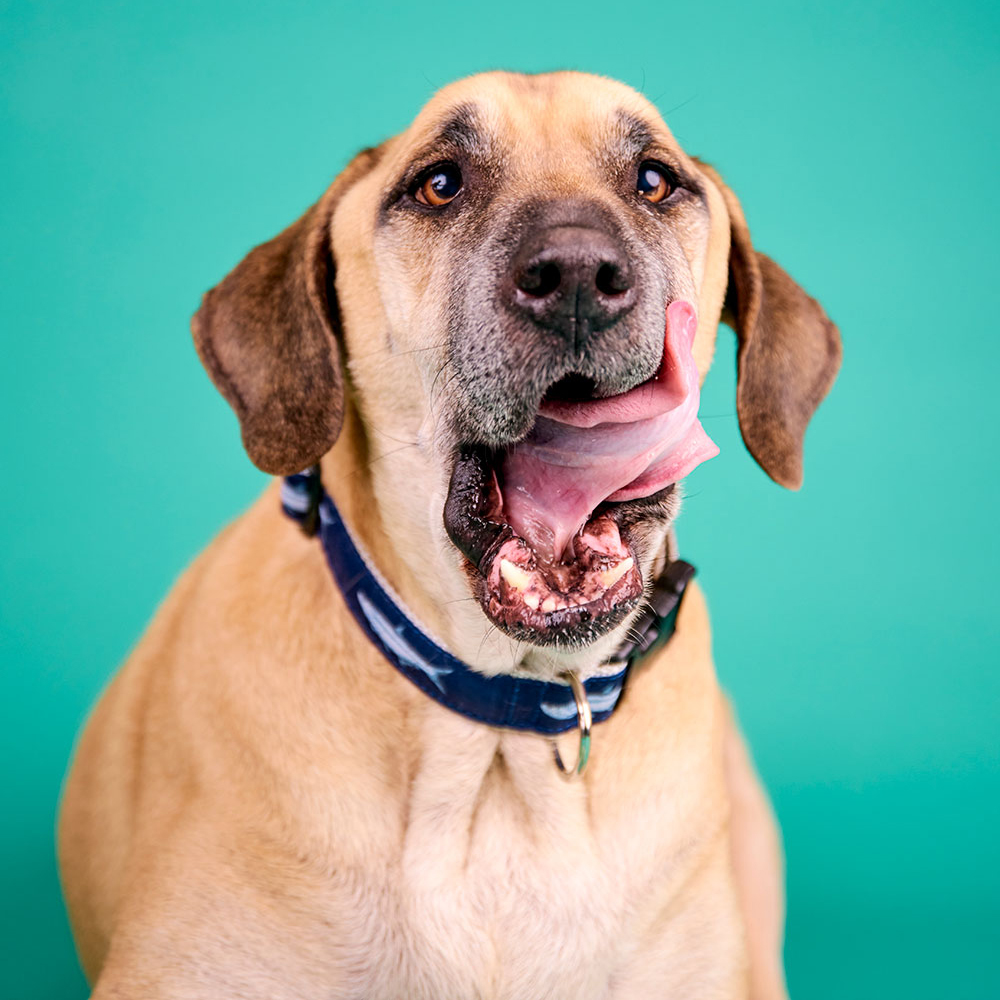 Pet Name: Murphy
Pet Age: 7 years
Description/Color: Tan and black.
Species/Breed: Your guess is as good as mine. Great Dane mix? He is 90 pounds of great dog — big, deep chest and a tiny hiney.
Neighborhood: Ochlockonee Bay/Wakulla County
Favorite Play Spot: Anywhere on a golf cart
Best Word to Describe Him/Her: Hungry
Unusual Talents/Characteristics: Without a tail, the skin on Murphy's back slides back and forth and up and down when he walks. His crossed eyes make him appear simple, but he is very intelligent and highly sensitive. He watches TV and barks at animals (the Subaru commercial with the driving dogs make him crazy) or anything to do with a ball (football, baseball, golf, doesn't matter). He gets upset in tense movie scenes where there is a fight or a shootout. He thinks TV is real and he has to alert us to the danger. He loves to hunt dragonflies and will spend hours chasing them around the yard. Not sure if he ever caught one. This kind, gentle, social dog becomes absolutely unglued at the UPS truck. If we only knew all of his stories.
Why Should Your Pet Win? Murphy was surrendered to the shelter when he was 5. He was confused and terrified. After 3 years in our home, it is hard for us to imagine that he loved another family as much as he loves us now. His resiliency to overcome and love again is remarkable. Shelter pets rock; adopt, don't shop!
Anything Else We Need to Know? Gerry Phipps and Be the Solution have saved thousands of unwanted litters from ever being born homeless. Please support them by spreading the word about low cost spay/neuter vouchers and/or by donating to this awesome cause.