Midtown's The Hawthorn Revamps to Bistro and Bakery
How the brand found a way to fill a void in Tallahassee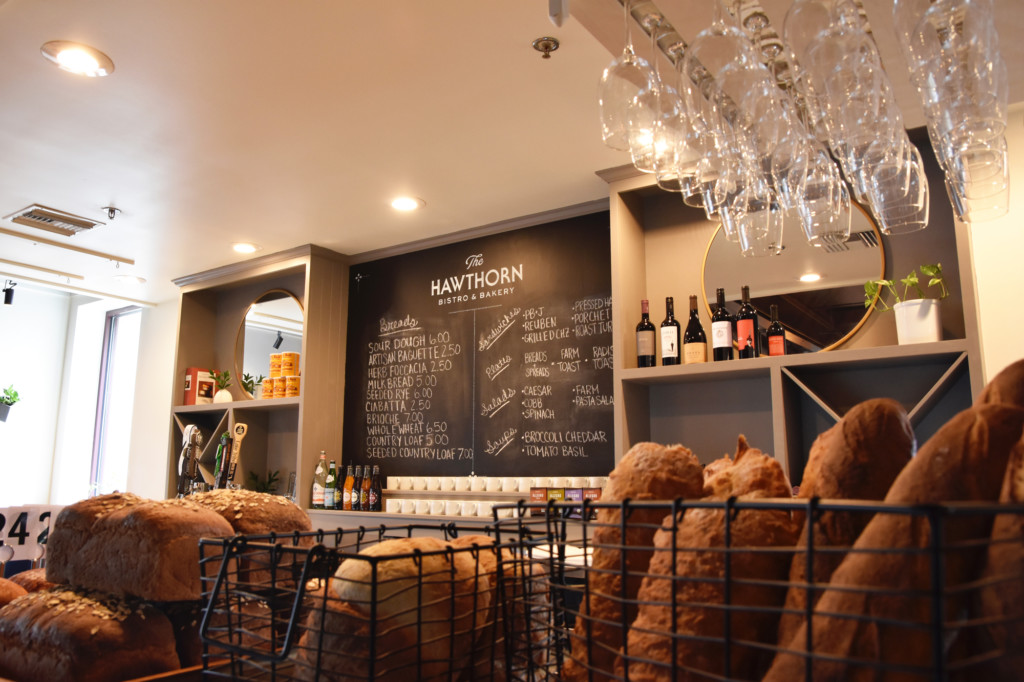 There's nothing better than a fresh loaf of bread, and The Hawthorn knows it.
What was once a fine-dining concept has now pivoted to fill a need within Tallahassee — an artisanal bread bakery.
When Jesse Edmunds' third restaurant, The Hawthorn, wasn't reaching the standards he had set, he and his team found a passion elsewhere. "The fine-dining concept just wasn't long-term sustainable," Edmunds recalled.
"People felt that it was a little unapproachable and aloof," said Patrick Resha, chef at The Hawthorn.
The entire kitchen staff worked together for about eight years and discovered culinary aspects they were more passionate about. So when they felt the need to rework their fine dining concept, bread was a no brainer.
Edmunds saw the need in the community and had always wanted to open a bakery focused on bread: "We would bake the table bread every day, and it just became such a happy point of the day. So we decided to really scale and focus on that."
They shut their doors in November and immediately went to work to perfect their bread selection.
"Our pastry chef just started baking bread every day, and we would try it, tweak the recipe and try it again."
The self-taught bread bakers rose to the challenge that Edmunds presented them — how best to bake bread in the heat and humidity of Florida.
Edmunds explained how the bread baking process differs based on the climate you are in: "I would reach out to established artisan master bakers around the country and ask about being able to go work with them. But most of them encouraged me to jump in and bake the bread because it's a challenging process in Florida."
Because they use natural yeast as opposed to commercial yeast, the method to their madness involves checking the weather every morning and constantly watching the temperature and humidity outside and inside the kitchen. They do this to ensure the bread stays consistent and is the best product it can possibly be when they're finished.
"We could use more commercial yeasts and standardize the process, but if we're gonna do something, it needs to be really special in order to differentiate ourselves from the bread you're gonna find on the shelf," said Edmunds.
"It was sort of a collaboration between all of us," said Resha. "Liberty used to have a lunch, and there were a couple of items on that menu that we were really proud of, so we incorporated those into the menu. The rest of the menu was based on staples and favorites, things that we wish we could have for lunch around town."
The love and support they've received from the community is what excites Edmunds the most.
"It's been nuts. We already have repeat customers who come in once or twice a week," Edmunds explained.
But still, the concept is new, and Edmunds understands it will take some time for the community to get the hang of it.
"Our busiest time right now is definitely lunch with our bistro menu. This concept of a bakery and bistro is still very different for Tallahassee, so we expect it to take some time for people to learn what this is. We're open from 11:30 a.m. to 7 p.m., mainly to see what people react to and what is needed. At 4 o'clock our bread comes out, so we're working on building our bread business."
They planned this middle-of-the-day bread business around not only their bakers' schedules but also the community's as well.
Knowing how many people grocery shop after work to grab things for dinner, their afternoon fresh bread encourages customers to stop in and grab a straight-from-the-oven loaf on their way to get groceries for the week.
Their desire is to continue to just grow and grow their customer base, and they do that with their customer feedback. Edmunds says so himself; you can't hurt his feelings.
"I've been doing this for now 20 years, and this is the hardest and most exciting thing I've ever done. But I love it and just want to keep getting better at it."
The Hawthorn is open from 11:30 a.m.–7 p.m. and features a bistro menu, fresh bread and happy hour. For more information visit their website.