4. Lovey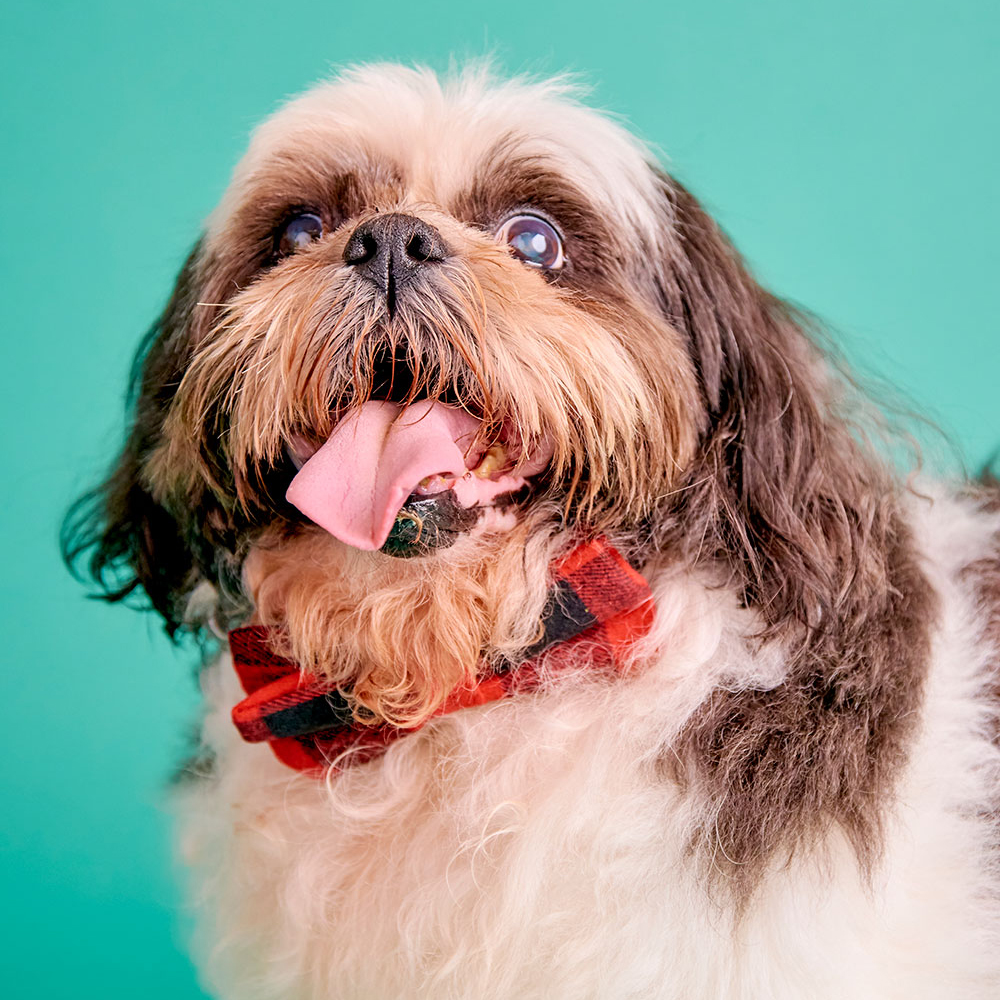 Pet Name: Lovey
Pet Age: 16 years
Description/Color: Black and white
Species/Breed: Shih tzu
Neighborhood: Highgrove Place
Favorite Play Spot: Backyard
Best Word to Describe Him/Her: Rock star
Unusual Talents/Characteristics: Lovey manages to "convince" everyone that walks into his life to feed him with a special sound effect that we swear is as close to human talking as possible.
Why Should Your Pet Win? Lovey has literally saved our daughter from a true fear of dogs to a true dog lover. She chose him as a required part of her therapy to conquer her fears, and he has continued to be a saving grace for us all.
Anything Else We Need to Know? Lovey is a cancer survivor. He was diagnosed with oral melanoma, a fast and aggressive cancer, and with treatment from exceptional doctors and his warrior self, he is now cancer free. We went from a dire prognosis to a positive outlook for many more special times ahead. The treatment was not easy, but he was a true rock star warrior. Additionally, it has given us a voice to advocate for dental screenings. These exams are often put off and that is how we found his cancer early enough to successfully treat. Dental exams are important.