Important Steps to Fine Jewelry Maintenance
Fine jewelry, like great memories, are supposed to stand the test of time.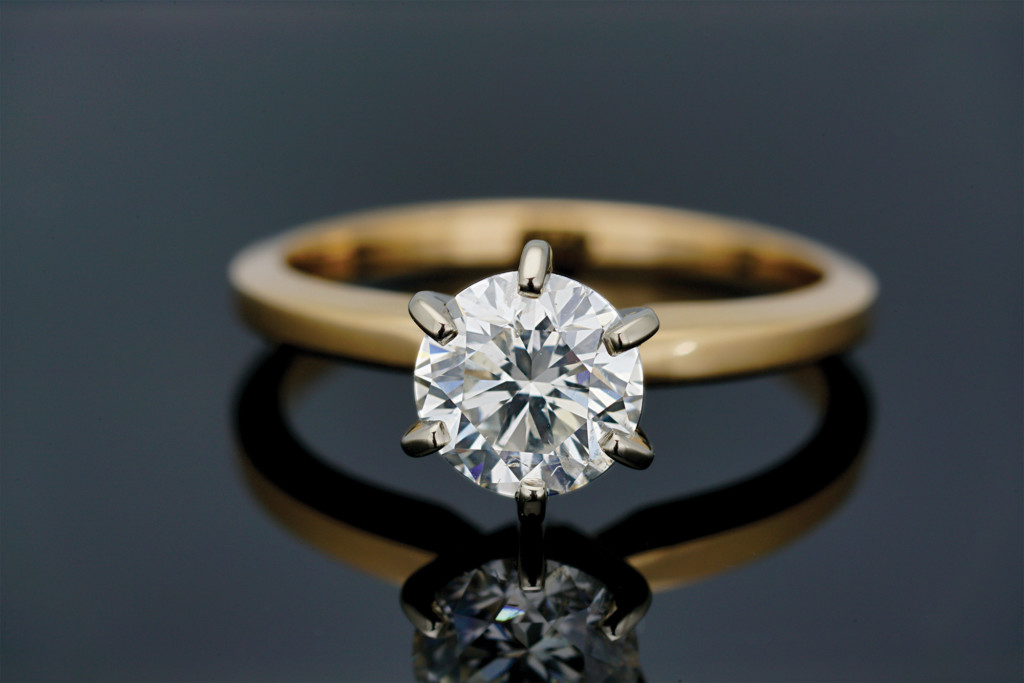 "Really, there is nothing better," says Dorothy Vodicka, co-owner of The Gem Collection, "than watching someone's face light up as they talk about the sentiment behind their fine jewelry. Whether it is a ring handed down from a beloved grandmother or an engagement ring given five or even 50 years ago, that same glow is there when the person talks about it."
But, how does that piece of jewelry stay as beautiful today as the day it was given?
The Gem Collection recommends these important steps to keep it lovely:
1.
Find a good jeweler
Before you buy or repair your fine jewelry, locate a jeweler who has been in business at least five years and has a number of good customer service reviews. The same is true when buying from internet sites: Make sure the site has been up for several years and has good reviews. The American Gem Society (AmericanGemSociety.com) is a good source for reputable jewelers.
2.
Buy the best quality you can afford
Whether you are spending $200 or $20,000 dollars, you can find beautiful and well-made jewelry in almost any price range. Make sure the piece is visually pleasing, then check that it is well made. Look to see that the shank (bottom of a ring) is thick enough to provide years of wear and that the prongs holding any larger stones are thick enough to hold the stone in place for a long time without repair.
3.
Acquire a jeweler's loupe or a good magnifying glass
It is always good to look at any jewelry you are buying under magnification, that way you can see any flaws in the stones or in the workmanship that you may otherwise miss. Jeweler's Loupes magnify items by 10 times so you can really see what you are buying.
4.
Know what services you should have performed and when to have them
The Gem Collection recommends these services to keep jewelry like new:
Straighten bent or loose prongs.
Re-tip prongs that are worn and no longer hold stones properly. It is not unusual to have to retip at least one prong every few years.
Size rings that have become too big or too small. As we lose or gain weight, rings must be adjusted by adding or removing small pieces of metal.
Replace loose or missing side and accent stones. It is not uncommon to lose an accent stone over years of wear.
Periodically use rhodium plating on your white gold rings. This should be done every two-to-five years. This treatment will have your ring looking like new again.
Restring pearl necklaces. This should be done every two-to-five years, depending on how often the necklace is worn.
5. Wear your jewelry daily — but do these things
Remove your jewelry before swimming in either saltwater or chlorine-treated water — including hot tubs. Also keep jewelry away from chlorinated products such as bleach or household cleaners.
Store your jewelry in a soft jewelry box or case with separate compartments. This helps avoid metals scratching each other or gemstones.
Do not store pearls, opals or emeralds in airtight places. They are more porous than other gems and may dry out and crack if not exposed to moisture.
Have your fine jewelry appraised by a Certified Gemologist when it is purchased, and update these appraisals every three-to-five years or as market values change.
Have your jewelry professionally cleaned and checked two-to-four times a year. The Gem Collection provides this service free of charge and it only takes a few minutes to keep your jewelry sparkling like new.
The Gem Collection
3501 Thomasville Road, Tallahassee FL 32309 (850) 893-4171