Green With Envy
The Gem Collection shares the appeal and allure of peridot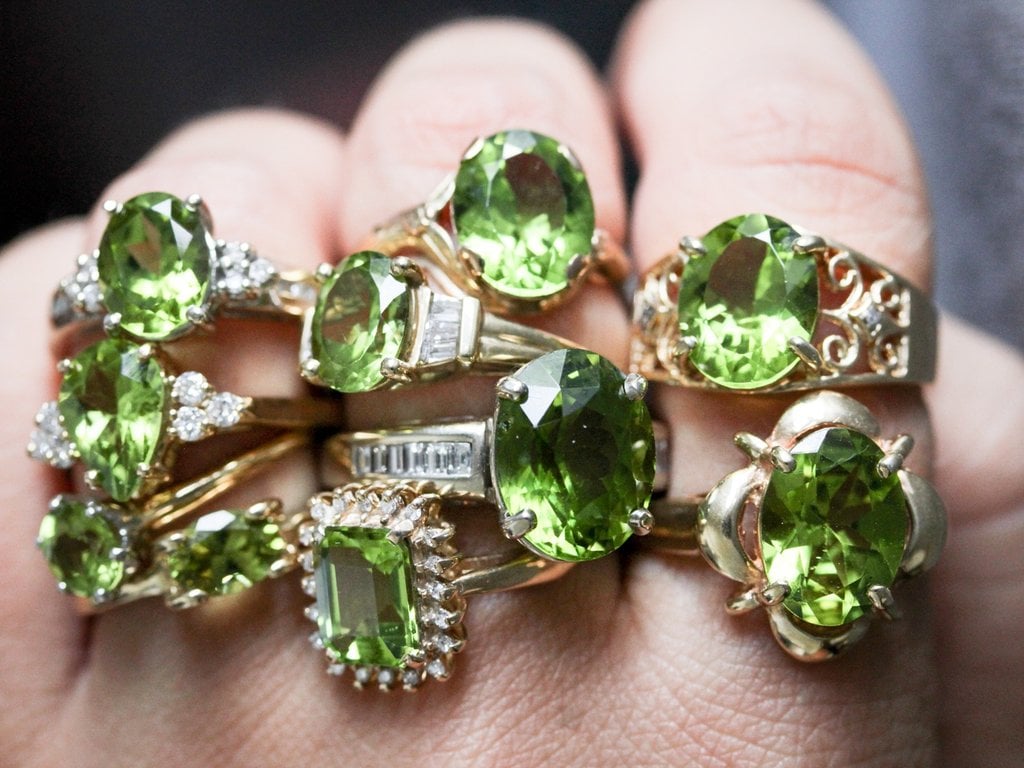 A bold, bright green, it's impossible not to notice the exquisiteness of peridot. While the stone has charisma and character, it also has an interesting past.
The mystery and history of peridot is fascinating. This gem has been treasured for centuries since ancient times. It is one of the oldest gemstones, dating back to the ancient Egyptians, who affectionately named it "Stone of the Sun." It's rumored that much of Queen Cleopatra's jewelry collection was composed of peridot. The Romans, on the other hand, monikered it "Emerald of the Evening."
It is easy to see where both titles came from — in some light, the stone appears as green as summer grass and as rich as a jewel-toned emerald. The peridot's hues also include lime, olive and hunter green.
Peridot is a gem-quality form of the mineral olivine, also known as chrysolite. It's most often found among rocks formed by volcanoes. While most gems are formed within the Earth's crust, peridot and diamond are the two exceptions. It's mined in Arizona, Burma, Sri Lanka, China, Pakistan and Kenya. Some regions of the United States have smaller, lighter variations of the stone.
Peridot is defined by two quality grades, A and B. A-quality stones contain no brown tones. B-stones are typically paler.
When you invest in fine gem quality peridot, you'll see the world of difference quality can make. Fine peridot is one of the most versatile and beautiful stones in jewelry. The unique green tone pairs stunningly with a plethora of other jewels and jewelry styles.
Although it's been the traditional birthstone for August since 1912, gem-quality peridot is perfect for all to wear and enjoy. It is sophisticated with just a hint of playfulness and will go well with almost any outfit.
Unfortunately, because commercial peridot gemstones are a yellowish green and are often sold as price-point birthstones, it often does not get the recognition it deserves.
This fine gem is thought to be a symbol of wisdom and success while also inspiring peace and love in its wearers. Whether as a ring, pendant or earrings, peridot would make a lovely addition to any jewelry box collection.
All jewelry pictured is available at The Gem Collection or on GemCollection.com.