Gem Collection's Anniversary Gift Guide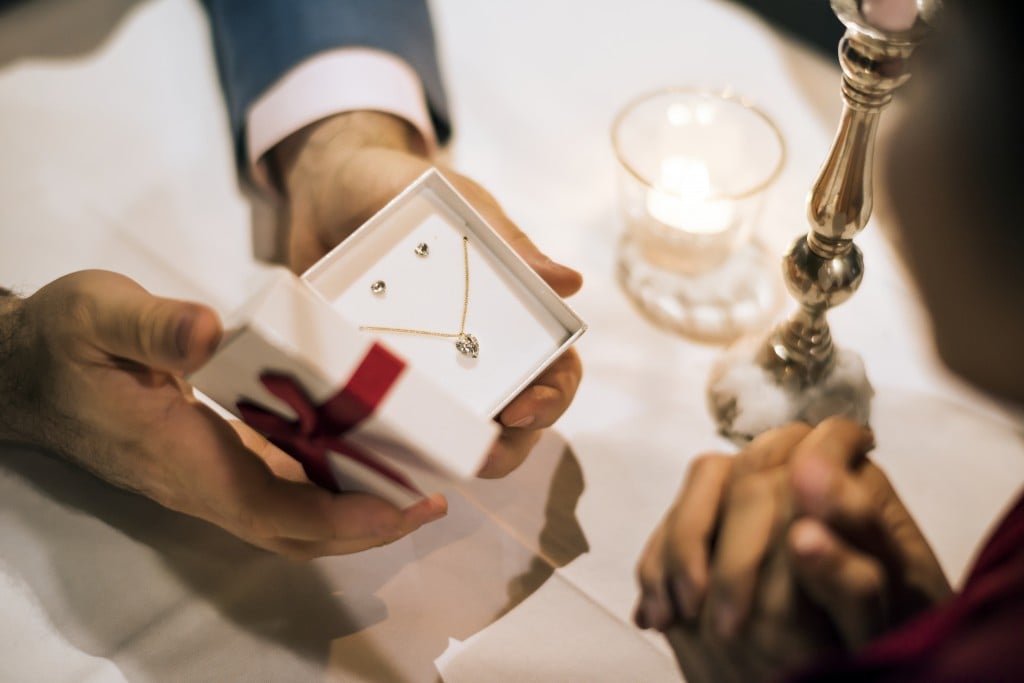 From symbolic gemstones and updated anniversary bands to personalized jewelry and more — a jewelry gift for an anniversary is always special. Let us inspire you with some of our recommendations. You can shop for them in-store or online at GemCollection.co​m.​
SYMBOLIC GEMSTONES
EMERALDS: They symbolize unchanging love, faithfulness and promote fertility. They encourage one to live and act from the heart. They give a person the courage to follow one's heart.
SAPPHIRES: One of the most popular gemstones, sapphires symbolize honesty and commitment in relationships. Sapphires amplify expression and speaking your truth.
DIAMONDS: Diamonds symbolize everlasting love and invincibility. Wearers of diamonds are thought to carry great courage, making it possible to conquer hardships.
UPDATED ANNIVERSARY BANDS
RESET THE STONE: There are many ways to reset the stone of an existing ring. You can upgrade the existing stone to a larger one, add a halo of stones around the center stone, add stones alongside of the band, or turn a one-stone ring into a three-stone ring.
GET IT ENGRAVED: Make the band even more special by adding an engraving of a special message. Whether the message is a special date, a special word or a short love message, the options are endless.
CHANGE THE BAND: When wearing a ring every day, a band change is always a good idea. Freshen your look by changing from a traditional band to a non-traditional band, changing textures or changing widths.
PERSONALIZED JEWELRY
DESIGN IT YOURSELF: Yes, the entire thing! Our Custom Design Service gives you the ability to create anything you have in mind. Our artists will work with you to make your piece come to life.
ADD A TWIST: Shop for a piece and imagine adding an extra gemstone or an extra piece of metal. The options are endless. Purchase the original piece and have our artists add the addition for you.
Anniversaries are a great way to add meaningful and sentimental jewelry to your partner's life. Most importantly, anniversaries are a beautiful way to take a moment and celebrate the love you've created in life for yourself and your partner.