Don't Judge a Smoothie by Its Color
Green smoothies may be all the rage but they're delicious too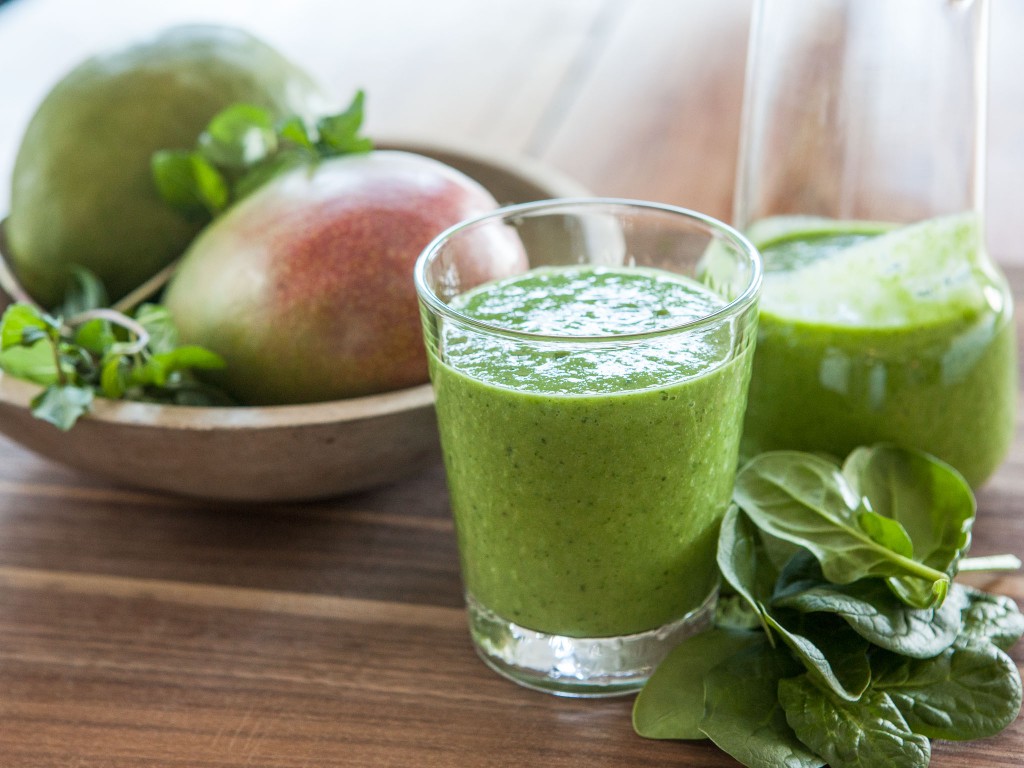 Erick Smith subscribes to the theory that you eat with your eyes. And when you look at a green smoothie, your brain has a knee-jerk reaction and asks two questions.
 What's in it? And it may be healthy, but how bad must it taste?
Smith laughs as he watches customers' reactions. His dad has been in the restaurant business for almost 25 years. He had been in sales and marketing for more than 20 years before buying Smoothie Time, first launching the mobile version and then starting a smoothie/sandwich café on Capital Circle Southeast. His blend of expertise has prepared him for the different facets of the restaurant business as well as how to treat customers.
"The initial goal was to have a smoothie on your menu that's green in color," Smith said. "So that was going to be the Grasshopper, but here's my whole thing: As I was reading, I discovered they all taste bad. All the ingredients were yuck. So the goal became, 'How do we make it green and make it taste good?'"
Smith played around with smoothie ingredients in his driveway for a week — not months and months of taste testing — before coming up with a menu of eight items and quickly launching the business with his wife, Abby. Among those was the Grasshopper, which combines healthy vegetables like spinach, kale and chard with sweet fruits like mango and green apple. Mixing in some juice, Smith felt good about it.
That's when Smith the smoothie maker had to turn on the sales and marketing pitch. It may not look promising. But don't judge a smoothie by its color.
"It started out bottom of the barrel in sales out of all of them," Smith said. "And now it is the second-best seller. Probably by the end of the year it will be the best seller. Because it just tastes fantastic. Once people taste it, they're hooked on it. They tell everybody about it."
Smith has kept his smoothie recipes simple. They are all vegan-friendly, using almond milk instead of dairy milk and no sweetener in its base recipe. (You can of course add sweetener and a variety of toppings to customize.) He also lucked into a storefront that had been restaurant and was equipped with a $20,000 water filtration system, which he thinks makes his smoothies even better.
Drive just a few miles around Tallahassee, and you will see a variety of smoothie and juice bar options, from established chains to small businesses like Smith's, who feel they have landed a piece of the popular and growing market. The smoothie business isn't new, but it certainly is competitive.
There are smoothies that are loaded with chocolate and sugar — as loaded with calories and as sweet as a piece of cake. And there are smoothies with a mix of veggies and fruits that will fill you up and make you feel good, complementing your at-home or gym workout and help in digestion.
If you're looking for something beyond the right mix of veggies in smoothie or juice form, Ashley Guy's Tallulah CBD + Juicebar on Market Street offers the latest in hemp-based products. Guy opened the store in September 2019. It features a variety of CBD and Delta 8 products, from coffees and cookies to juices.
"CBD may help with stress, sleep, anxiety and pain," Guy said. "So when you're getting juices, not only are you getting the health benefits of juices and better digestion, but you're getting the benefits of CBD."
Guy's location near restaurants including Momo's, Chicken Salad Chick and Island Wing Co. has proved ideal. While many businesses saw sales slump due to the pandemic, Guy's business was strong as customers were looking for a way to help with stress and anxiety.
"You got a lot of stressed-out moms, a lot of stressed-out people," Guy said. "People just want more holistic options."
The popular Tallahassee smoothie and juice scene provides lots of alternatives. As tempting as the high-calorie sweet smoothies are, the healthy route is to pick the smoothies or juices with the mix of vegetables and fruits that make your taste buds happy and help your body feel good, too.