Called to Serve and Strive
The Junior League of Tallahassee is committed to cultivating a community of betterment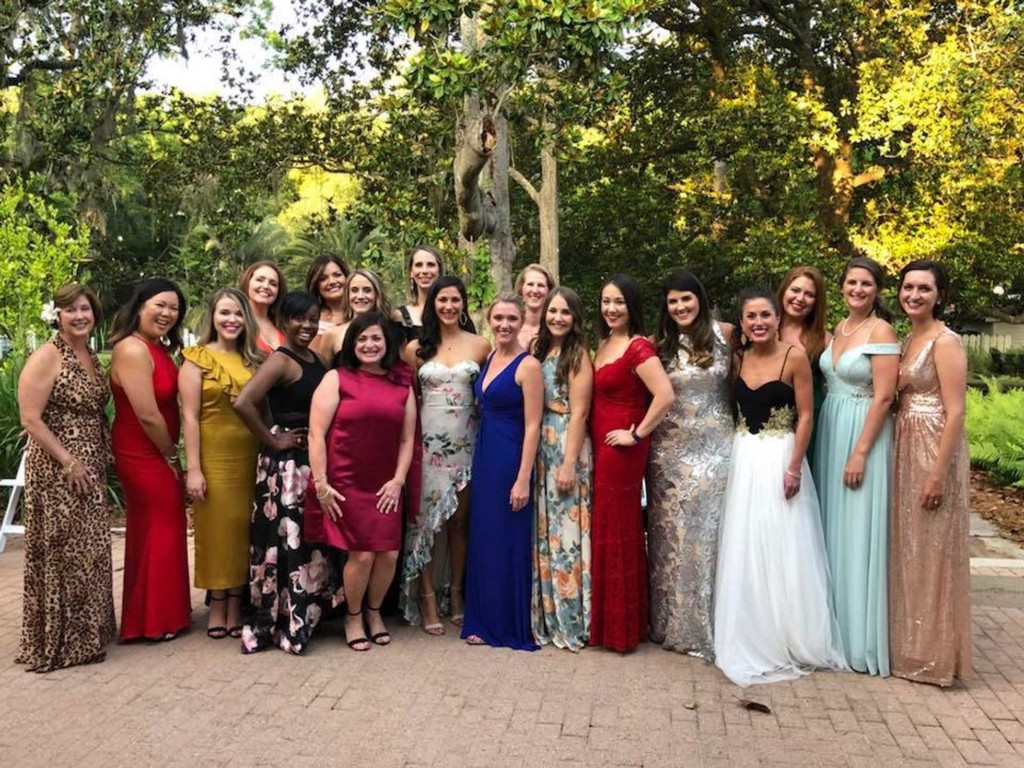 To look at the women who compose the Junior League of Tallahassee  (JTL) is much like looking at the city itself. The women vary in background but have all found themselves drawn to the close-knit nature of the organization, united by their ever-expanding aspirations for their community.
The Junior League of Tallahassee has 200 active and 200 sustaining members, totaling 400 women who promote the League's mission of improving the lives of children and families through the effective action and leadership of trained volunteers.
"We are professional, efficient women of diverse populations, ranging in ages from 23 to 93, who consistently show up for our community when they need us, in whatever capacity that may be," said Katie Britt Williams, president of the JLT.
Through diversity, equity and inclusion training that occurs throughout each year, members are fully equipped to carry out the League's mission. What sets this nonprofit apart is that members are trained volunteers that partner with other nonprofits to enact the most effective and direct change.
On a rolling basis of two years, the League seeks out two new community partners through the Jill Pope Community Partnership, which honors the passing of one of the League's passionate volunteers. Currently, the partners are the Big Bend Homeless Coalition's HOPE Community and Capital City Youth Services. HOPE Community provides emergency shelter to families and works to end homelessness. CCYS provides guidance, shelter and support to youth.
The JLT gives their time and funds through shifts that revolve around children's programming, renovations, events, serving meals and more. Past partnerships have included Pace, Girls on the Run, Boys Town of North Florida, Big Brothers and Big Sisters and Oasis Center for Girls.
Amongst many service projects throughout the year, the JLT has two signature projects: Kids' Boutique and Mighty Meals. Celebrating 25 years in 2021, Kids' Boutique impacted the lives of a record 171 children from Leon County schools. In collaboration with guidance counselors, the JLT was able to provide new clothing and backpacks full of school supplies to students in need.
Mighty Meals was launched in 2020 as a means of combating childhood hunger and food insecurity. In partnership with Second Harvest of the Big Bend, they distribute enough food to serve three daily meals for a family of four during the seven days of spring break.
The League's ability to impact the community is largely dependent upon their largest fundraiser, the Little Black Dress Initiative. Members wear the same black dress or outfit for five consecutive days to raise awareness of local issues like homelessness, poverty and food insecurity to ensure we can support our neighbors in need of basic necessities.
"We want to ensure we are fulfilling basic needs and providing support to those on the fringes by impacting more lives each year," said Britt Williams. "Ultimately, we would love to completely alleviate those needs and expand to include mental health and the personal health of women and children."
The women of the JLT sit on every community board; they are CEOs, policymakers, mothers, activists and much more. Most vitally, they are advocates for our community and the leaders of our children's futures.
junior league of tallahassee 
404 E. 6TH AVE.  |  (850) 224-9161  |  jltallahassee.org